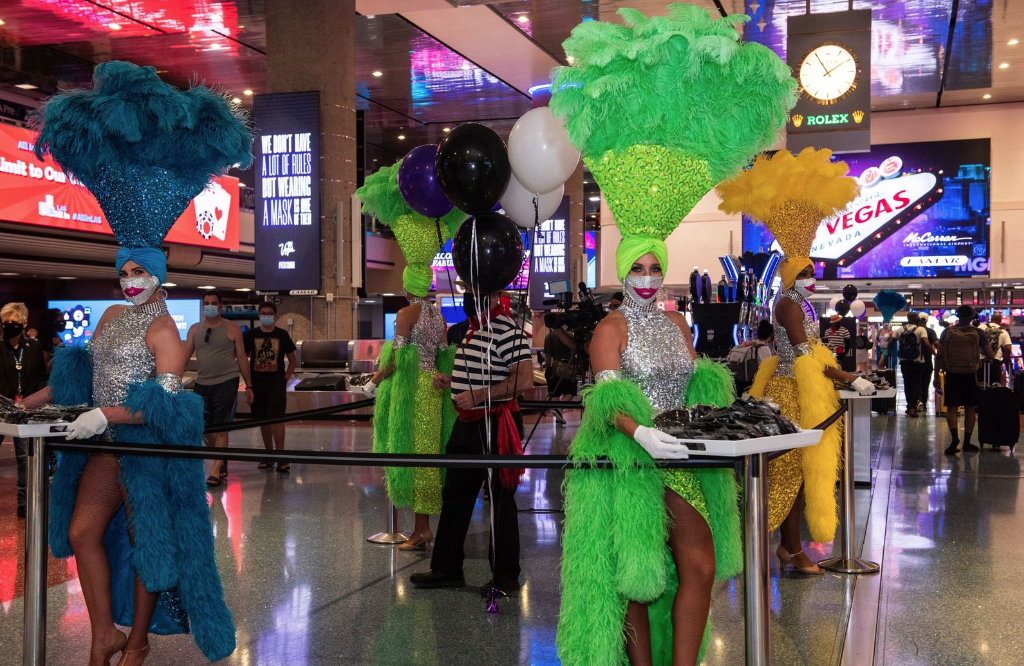 No mask, no dice. Local entertainers are handing out branded face masks at McCarran International Airport, reinforcing "Vegas Smart" messaging and the mandatory requirement. "We want our visitors to feel confident that coming to Las Vegas is still a fun and healthy experience. We know how much our visitors miss Vegas, and we want to welcome them back to enjoy the destination as safely as possible," said Steve Hill, president/CEO, Las Vegas Convention and Visitors Authority. "The mask mandate is a necessary and smart step on behalf of Nevada Governor Sisolak to make sure we can continue to share the world-class experiences you only find in Las Vegas."
Broadway theaters will remain dark until next year, with refunds and exchanges now being offered for tickets that were sold through Jan. 3, 2021. "The Broadway experience can be deeply personal but it is also, crucially, communal," said Thomas Schumacher, board chairman of The Broadway League, in a press release. "The alchemy of 1,000 strangers bonding into a single audience fueling each performer on stage and behind the scenes will be possible again when Broadway theaters can safely host full houses."
Cirque du Soleil has filed for bankruptcy. The company will create a $15 million employee fund to provide financial assistance for the almost 3,500 employees who have been laid off. "For the past 36 years, Cirque du Soleil has been a highly successful and profitable organization," Daniel Lamarre, president and CEO of Cirque du Soleil Entertainment Group, said in a press release. "However, with zero revenues since the forced closure of all of our shows due to COVID-19, management had to act decisively to protect the Company's future."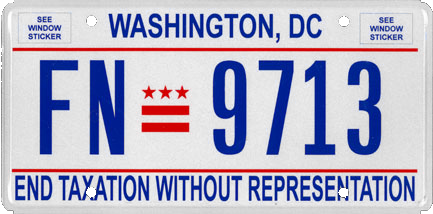 The U.S. House of Representatives has passed a bill to create the District of Columbia as the 51st state. In Washington, D.C., license plates declare "end taxation without representation" despite having a population of 700,000— larger than that of Vermont or Wyoming.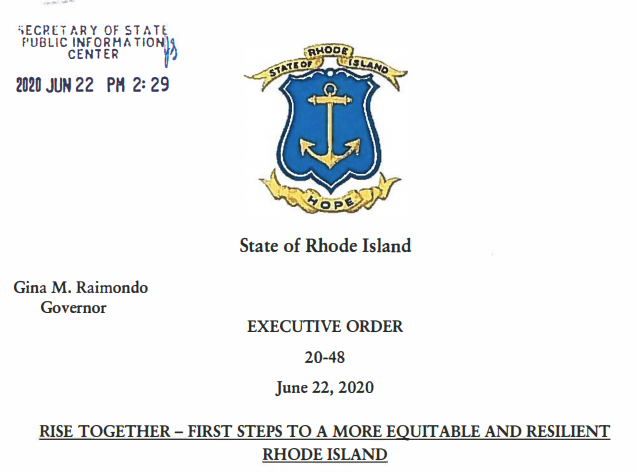 Rhode Island Gov. Gina Raimondo signed an executive order last week that removes the phrase "…and Providence Plantations" from all future communications and websites. The nation's smallest state is now set to consider changing its official name from "State of Rhode Island and Providence Plantations" if voters agree to amend the Rhode Island Constitution in November.

Mississippi will have a new flag. The only one of 50 state flags incorporating the Confederate symbol, lawmakers have approved its immediate removal. A committee will be created to approve a new design. Mississippi Gov. Tate Reeves has signaled he will sign the measure. The National Collegiate Athletic Association and the Southeastern Conference had indicated that Mississippi would be precluded from hosting championship events until the change flag had a makeover.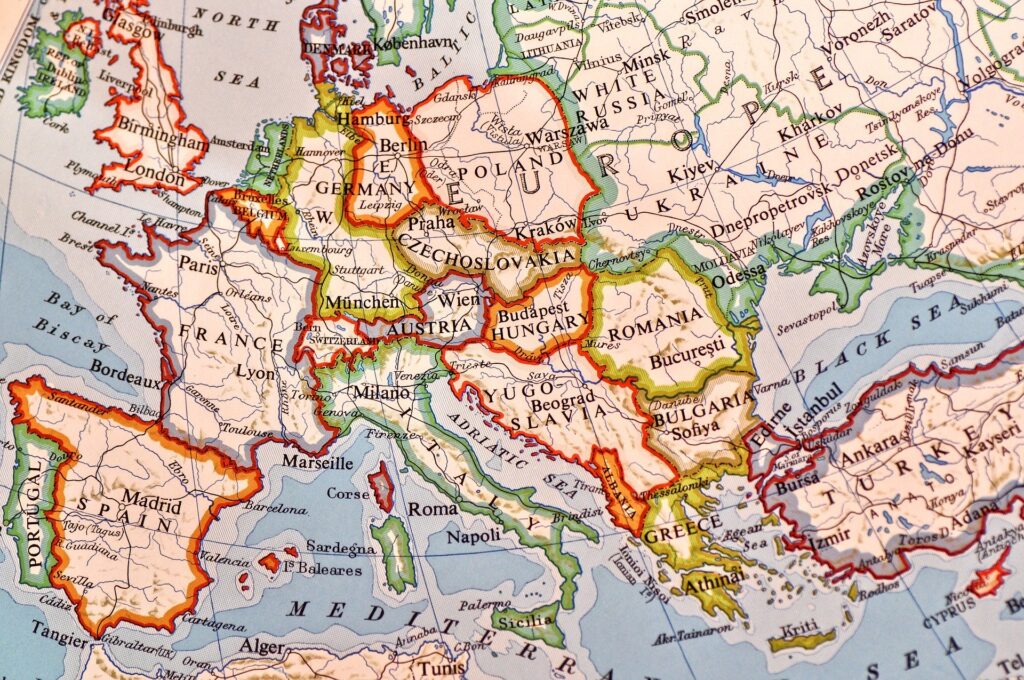 Other side of the pond: The United States is not on the list of countries the EU will allow back into the European continent when reopening begins on July 1. Travel restrictions into the U.K. have been in place since June 8, whereby passengers are required to self-isolate for 14 days on arrival.
Mixed Messages and Industry Updates: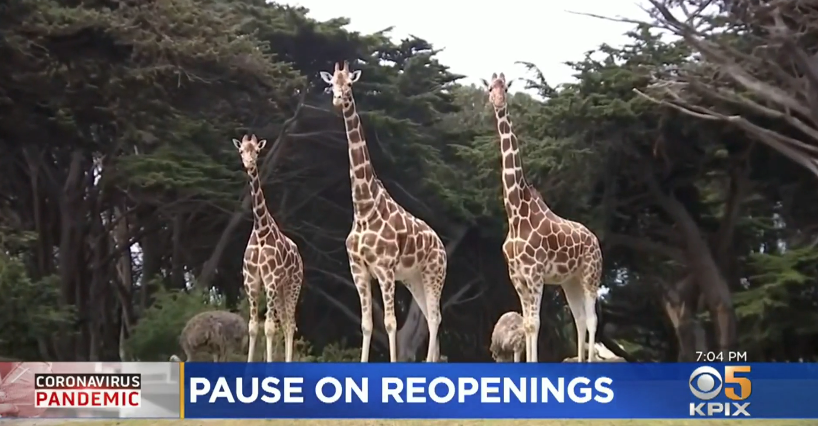 No to the Zoo: San Francisco cancelled plans for June 29 reopenings, including museums.
Disneyland in Anaheim, California has postponed its opening. The planned date of July 17 has been pushed back.
Tennessee Department of Tourist Development has partnered with some 30 local brands to develop the TN Strong Mask Movement, which has distributed more than 300,000 free or low-cost masks across the state.
Miami-Dade County Mayor Carlos Giménez issued an emergency order to close all beaches from July 3-7, no firework viewings, no parades.
Throughout Florida, there's an immediate suspension on the consumption of alcohol in bars statewide.
Texas, Louisiana, California, North Carolina, Nevada, Kansas, Maine and Idaho have all delayed previously announced reopening phases.
American Airlines will drop social distancing and start booking flights to full capacity from July 1. United Airlines is doing likewise.
Delta Air Lines is capping at 60% of capacity; Southwest at 67%, both through Sept. 30.
JetBlue will leave middle seats empty through July 31 unless the person is traveling with a passenger in an adjoining seat.
Alaska will have a summer without cruises, which normally brings 1.4 million visitors to the state in May through September.
Starting Aug. 1, out-of-state visitors to Hawaii will not be subject to 14-day self-quarantine if they have proof of testing negative within 72 hours prior to arrival.
In New York City, mass transit ridership is inching up but remains 80% lower than this time last year. Cars are preferred, with traffic on bridges and tunnels down 20% Y-o-Y.
Johns Hopkins University & Medicine Covid-19 Research Center is publishing new case trends in all 50 states plus D.C. and Puerto Rico in a 3-day moving average graphic. See neighboring states or pick one from the drop-down list shown below.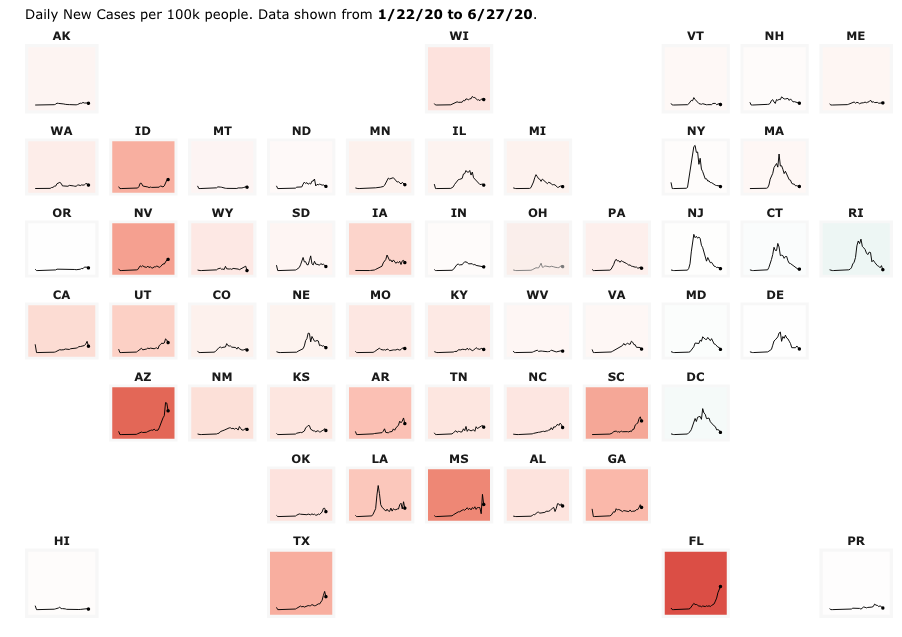 ---
Related: Best Interactive Maps to Track Covid-19
---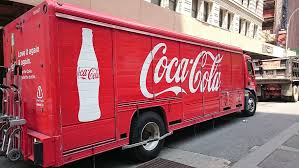 The Facebook ad boycott is snowballing, impacting Instagram, YouTube, Snapchat, and Twitter. Closing their wallets: Coca-Cola, PepsiCo, Starbucks, Diageo, Unilever, Verizon, Honda, Levi Strauss, Hershey Co. plus Adidas, Clorox, Ford, and HP now joining the ranks of earlier brands: The North Face, Patagonia, REI, Ben & Jerry's. Here's a running list.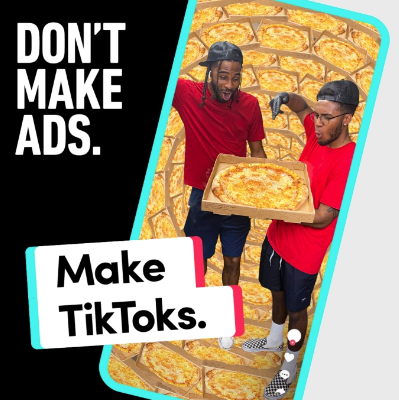 Tik Tok has launched TikTok for Business featuring "Brand Scan," an AR effect, plus Brand Takeovers, In-Feed Video, Hashtag Challenges, Hashtag Plus, a shopping feature.
The vacation rental company HomeAway, an Expedia Group brand, is being absorbed into Vrbo.
Sonder, the short-term apartment rental startup, has raised $170 million in a Series E round of funding at a $1.3 billion valuation. Sonder leases and renovates apartments in trendy city neighborhoods, renting them to customers through Airbnb, Expedia, and its own site.
Tripadvisor is beta testing Reco, a direct consumer-to-travel agent trip planning and booking app that could be priced at $199 per trip.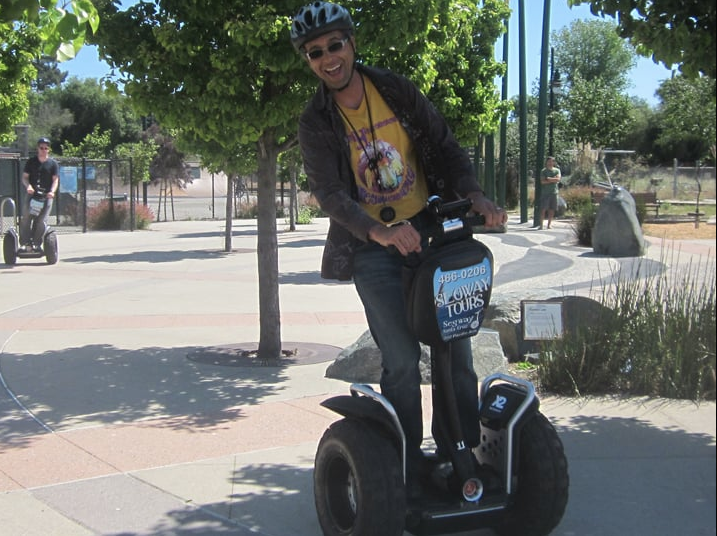 Twenty years later, the Segway is out of production. The manufacturer, China-based Ninebot, will lay off all 21 staff at its Bedford, New Hampshire plant on July 15. With a price tag at $6-$10K and batteries at $1K, only police departments and tour groups could afford the electric people transporters.

Wieden+Kennedy Portland won a trio of top honors from the 2020 Cannes Lions International Festival of Creativity last week. Even though the festival was canceled, the first-ever Lions Creativity Report of the Decade produced global ad agency rankings for prizes over the past 10 years. Independently owned W+K earned: Independent Agency of the Decade, North American Agency of the Year, and second place in Agency of the Decade. Have you seen the Travel Portland and Travel Oregon ads?
Related: You've Never Seen a Tourism Video Like This: Travel Oregon is Animated
People, Places & Jobs

Hawaii Tourism Authority is seeking a new president and CEO following the announcement by Chris Tatum that he is retiring on Aug. 31. Applications are being reviewed by Bishop & Company, a Honolulu-based executive search firm. View the job description at www.hawaiitourismauthority.org/who-we-are/careers. Interested applicants should submit a resume, cover letter and salary requirements to [email protected] by 4:30 p.m. HST on July 15, 2020. For any questions, contact Erinn Tomlinson at [email protected].

Splash Mountain, the flume ride at Disneyland Park in California and Magic Kingdom Park in Florida is being completely reimagined. Replacing "Song of the South" is a new experience inspired by the animated film "The Princess and the Frog," Disney's first animated film featuring a Black princess.

In Pinellas County, Florida, Visit St. Pete/Clearwater has cut its budget by about $9 million for the upcoming fiscal year and reduced capital spending by nearly $11 million. Tampa Bay Times reported that the comeback campaign called "brighter days ahead," has been put on ice because safety is top priority. The DMO just ordered Visit St. Pete/Clearwater-branded face masks and 50,000 bottles of 4-oz. hand sanitizer. "As it continues to get worse, people don't want to hear from us," said Leroy Bridges, VP Digital & Communications. "There are more important things."

City streets are seeing record numbers of bicycle riders. Bike sales across the country were up 65% year-to-date over 2019, according to data from the advocacy organization PeopleForBikes, a Boulder, Colorado nonprofit. Its recent survey shows 9% of American adults say they'd ridden a bike for the first time in a year because of the pandemic, and a majority of those expect to continue. (BTW, there's a full-time job listing on this site.)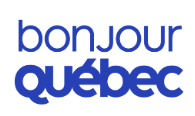 In order to "invoke the Francophone culture and the warm hospitality that has established Québec as a unique and world-class destination," Canada's provincial Québec Tourism has rebranded from Québec Original to Bonjour Québec.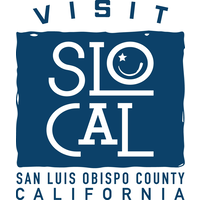 Visit SLO CAL in San Luis Obispo on California's Central Coast is hiring a digital marketing specialist with 3-5 years' professional experience in digital marketing—ideally in the tourism or hospitality industry.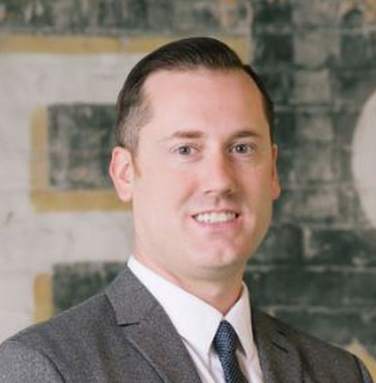 Sean Dixon has been named president to head up Visit Topeka and the Greater Topeka Partnership. Dixon will join the organization in mid-July from the Springfield, Missouri Convention & Visitors Bureau where he has been director of marketing for more than 10 years.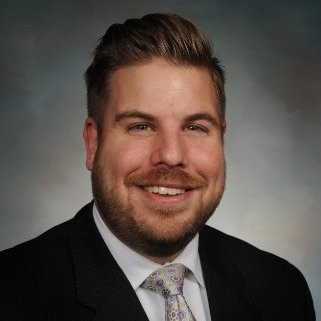 Branson Lakes Area Chamber of Commerce and CVB has announced the resignation of President/CEO Jeff Seifried, effective mid-July. Seifried has been with the DMO since 2015 and leaves to join Connell Insurance as Its chief executive. EVP Jonas Arjes will assume the role of president while the board conducts a national search for Seifried's replacement.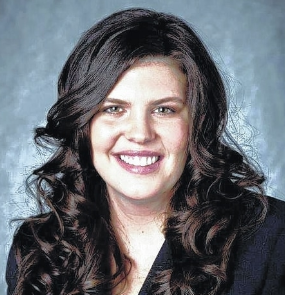 In Ohio, Highland County Chamber of Commerce and Visitors Bureau of Highland County announced that Destiny Bryson, executive director of both organizations will be stepping down to transition to a new role with Ohio Southeast Economic Development. (The CVB board is currently accepting applications to fill Bryson's vacancy. Interested candidates may contact Elizabeth Brennfleck, HR director, [email protected] or send a cover letter and resume to [email protected].)
A tribute to Milton Glaser who died last week in New York City, age 91. The celebrated graphic designer created the famous I ♥ NY logo, granddaddy of all tourism branding. Glaser sketched the design on the back of an envelope while riding in a taxi in 1976 and contributed it free of charge at a time when crime and budget troubles deeply troubled New York's image. The original in red crayon is in at NYC's Museum of Modern Art.