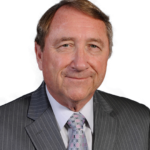 "Is Anyone Really Qualified to Replace Rossi Ralenkotter in Las Vegas?" is the title of an article in our sister publication, Inbound Report. For more about the succession plan at the Las Vegas Convention and Visitors Authority, click here.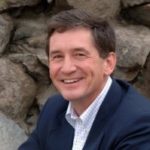 Joe David Rice, Arkansas' Tourism Director (left) is retiring from the position he's held since May 1987, making him the longest-serving state tourism director in the country.

Succeeding him is former Little Rock Mayor Jim Dailey (right), who currently serves as a Commission Member at Arkansas State Parks Travel and Tourism Commission and Chairman of the Little Rock Municipal Airport Commission.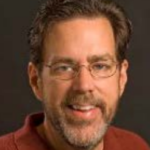 Howard Tietjen, VP Business Development at Madden Media has accepted a new role as Senior VP of Marketing following a 17-year career. He will be moving from Jacksonville to the company's Tucson offices.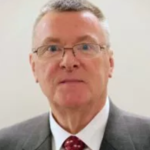 The Ontario Tourism Marketing Partnership Corporation (OTMPC) has announced that Jim Marchbank will continue to lead the organization after being reappointed chair of the board of directors. The appointment was confirmed by Ontario's Lieutenant Governor for a three-year period ending in September 2020. Marchbank has been a member of the OTMPC Board since 2008 and was first appointed as Chair in 2014.

"Ahhh, branding." Based in Austin, the digital marketing platform, Get Smart Content, has announced a corporate name change to Bound.
Read the marketing team's inside story on how and why they rebranded here.