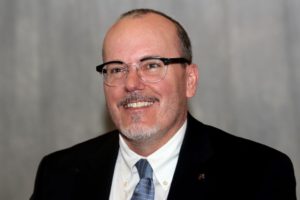 For the development of their new digital tourism campaign, VisitBritain has asked travelers why they travel.
The Travel Vertical was in email conversation with Gavin Landry, Executive Vice President, Americas for VisitBritain to find out more about the new consumer-facing "I Travel For…" campaign, now live in the U.S.
The new global campaign, digitally-driven on Facebook and Instagram, replaces #OMGB with a series of short films based on consumer research responses regarding motivations and passions that stimulate travel.
Or, simply put, "Why do you travel?" and "Here's what we've got" to motivate people to travel with experiences that can only be had in Britain, inspiring overseas visitors to book a trip right now.
The result on what inspires travel is:
adventure
relaxation
food and drink
the undiscovered
culture
stories
Click here for the "I Travel For…" introduction video and read more about its background from Gavin.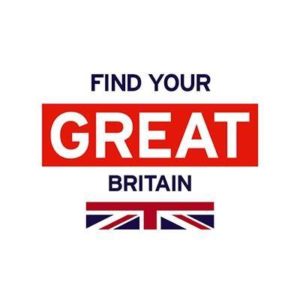 Can you describe any distinctions between the new campaign's tone of voice and message in contrast and comparison to the previous #OMGB campaign?
VisitBritain wanted to implement a new campaign that connects with our audiences on a more personal level. By asking people why they travel, we are encouraging audiences to explore what truly inspires them. Instead of assuming we know what travelers want, we decided to ask people what they want to experience when traveling, then showcase the British destinations and unexpected experiences they can explore that speak to their passions.
Did VisitBritain and its partners take away any overarching learnings from #OMGB Amazing Moments campaign that would be interesting to other digital destination managers?
VisitBritain launched #OMGB in partnership with Expedia, which allowed us to develop "365 Days of #OMGB," an interactive microsite featuring interactive and educational content, a year-round events calendar, and an itinerary planning function.
Tourism is a rapidly growing global industry and in order to remain competitive, VisitBritain must deliver fully-integrated campaigns across the platforms where people are spending the most time researching and booking their holidays. Our #OMGB campaign was a full-funnel approach that allowed us to reach travelers at every point of the customer purchase journey, from inspiration to education to consideration to booking.
What has VisitBritain found to be the ideal length of video for the campaign?
VisitBritain conducted global research to better understand our audiences and can connect with them more directly. We used this opportunity to look into the holiday planning habits and desired travel experiences of our audiences, which confirmed that many travelers often find inspiration from videos. The in-depth data also showed that different audiences prefer different lengths, formats and content of travel-related videos and we are using these insights to create and deliver videos that meet the viewing needs of each our of audiences.
     4.  Can you share any details about the global research done in advance of the campaign?
"I Travel For…" has been developed based on VisitBritain's global research into people's motivations, passions and inspiration for travel including adventure, fun, relaxation, discovery, culture, food and drink and the unexpected. The campaign uses these motivators to create tailored content for target audiences, which is then shared across Facebook and Instagram globally.
This in-depth research revealed data such as what travelers look for when traveling, where they find inspiration to travel and how they book trips. By better understanding this customer journey, VisitBritain can determine when and how we work with partners to convert the inspiration to visit Britain into bookings.
     5. Did that research find any significant country-to-country and/or generational differences in your key markets regarding people's motivations, passions and inspiration for travel?
Yes. VisitBritain's research was done at a global level and showed that different key markets have different motivations and passions for travel. We are using this data to tailor the "I Travel For…" content, creatives and digital assets that are delivered in each of our global markets.
How will you measure ROI to determine campaign's success?
VisitBritain has a strategic evaluation process for global and market-specific campaigns to ensure strong returns and determine which campaigns were the best-performing and most well-received by audiences. The evaluation process differs based on our partners, objectives, length of campaign, and other such factors. We will be working with various content partners to launch and promote "I Travel For…" in the coming months, which will also entail different metrics and measurements to determine this campaign's level of success.