VISIT Milwaukee announced a new partnership with Milwaukee Bucks star Bobby Portis to promote the destination and drive increased visitation. The centerpiece of this partnership is a video produced by VISIT Milwaukee's leisure advertising agency Hanson Dodge that showcases Bobby's love for Milwaukee as he acts as a "hype man" at attractions around the city, helping champion the city of champions.
VISIT Milwaukee says, "Arriving in Milwaukee in 2020, Bobby has quickly become a fan favorite and local icon. A key contributor to the city's first championship in 50 years, his relationship with the fans and love for the city of Milwaukee made this partnership a natural fit in keeping with the mission of both VISIT Milwaukee and our new sports division, Sports Milwaukee.
Since Bobby has made a name for himself as a fan favorite and an emotional leader with the Milwaukee Bucks, we thought it would be fun to have Bobby bring the same energy to promoting the great things to do in Milwaukee during the summer. Fresh off a new contract, Bobby is ready to hype the city for at least the next four years."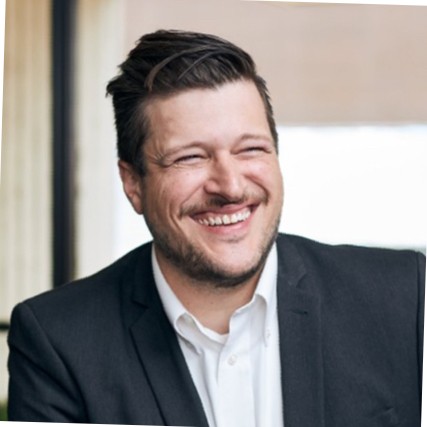 The Travel Vertical was pleased to talk to Joshua Albrecht, Vice President of Marketing & Communications at Visit Milwaukee, to get more information from behind the scenes.
Learn more information about the partnership here.
Q: How did you move this idea from the conference room to reality?
A: Following the Milwaukee Bucks Championship run in 2021, we knew that we wanted to find more ways to tell the great story of the Bucks and their connection to the people of Milwaukee. As we brainstormed ideas, we were excited to talk with Bobby Portis because of his popularity among fans as being relatable and an emotional leader for the team and city. Once we engaged with Bobby's management team, the pieces started falling into place quickly as we realized our desire to have Bobby celebrate the city was equal to Bobby's desire to give back to the community that cheer him and the Bucks on.
Q: How easy / hard was it to film?
A: Filming of the video was surprisingly easy. Our marketing agency Hanson Dodge did an amazing job helping to create a tight production schedule that allowed for moving through the city with ease. The public was obviously eager to help once they realized what was happening and the love for Bobby was easy to capture.
Q: What can you share about production costs and hours?
A: The production revolved around several pre-planning calls with Hanson Dodge, as well as with Bobby's team to make sure everything was planned perfectly. Actual filming was able to take place all in one full day of shooting. Our costs were similar to what is expected for a typical one day of shooting with a marketing agency.
Q: Did you realize what a natural Bobby is off the court and in front of the camera?
A: Yes! This is part of the reason why Bobby made so much sense to us to help be a "hype man" for the city. His energy on the court is matched by his energy off the court and we knew he would be up for having a ton of fun while showcasing the city. In fact, he didn't shy away from any of our ideas, embracing everything from the sand volleyball to the sampling of a bloody Mary.
Q: Did Bobby really contribute personal favorites to the places we see in the video?
A: We made a point to brainstorm the ideas of the video with Bobby. We truly wanted the authentic feel of taking Bobby to locations in the city that he himself loved or to locations he hadn't had a chance to experience yet. Since he was excited to visit the locations, we knew his energy would come out and that he would be more relaxed and engaged in the process. Obviously, that was the case as he crushed it on camera and while engaging with his fans.
Q: How tall is Bobby?
A: He is listed as 6'10'' but after being on a Championship-winning Bucks team, he will always be larger than life in Milwaukee.