Memorial Day forecasts point to a busy season ahead at America's official start of summer.
Thanks to Leroy Bridges, Senior Industry Specialist – Tourism, for sharing this update from ADARA. He points out some data standouts:

– Midwest and Northeast cities are BACK! Check out those top 10 destinations by volume. Looked much different last year.
– A Novice traveler (the bulk of American travelers) uptick over the last three quarters continues to show people are more and more comfortable traveling.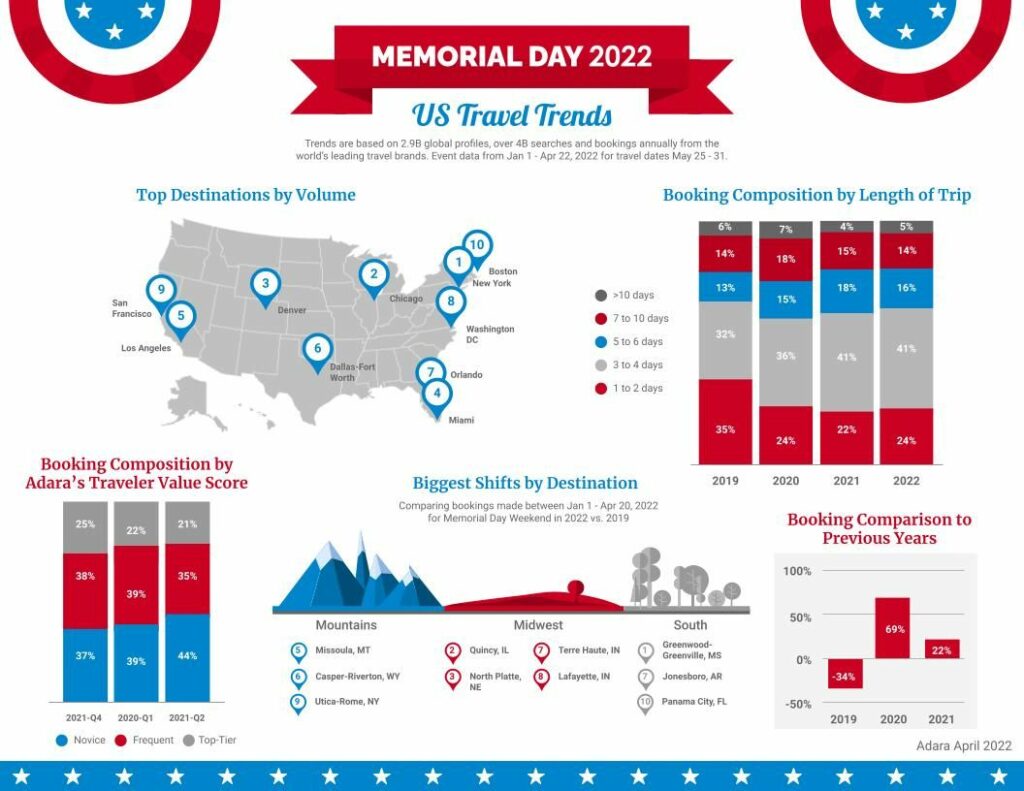 Officials from AAA Travel expect 39.2 million Americans will travel 50 miles or more from home this Memorial Day weekend between May 26-30.
The estimate is an 8.3% increase over last year, with air travel up 25% higher. Traffic totals are expected to be only slightly lower than pre-pandemic levels.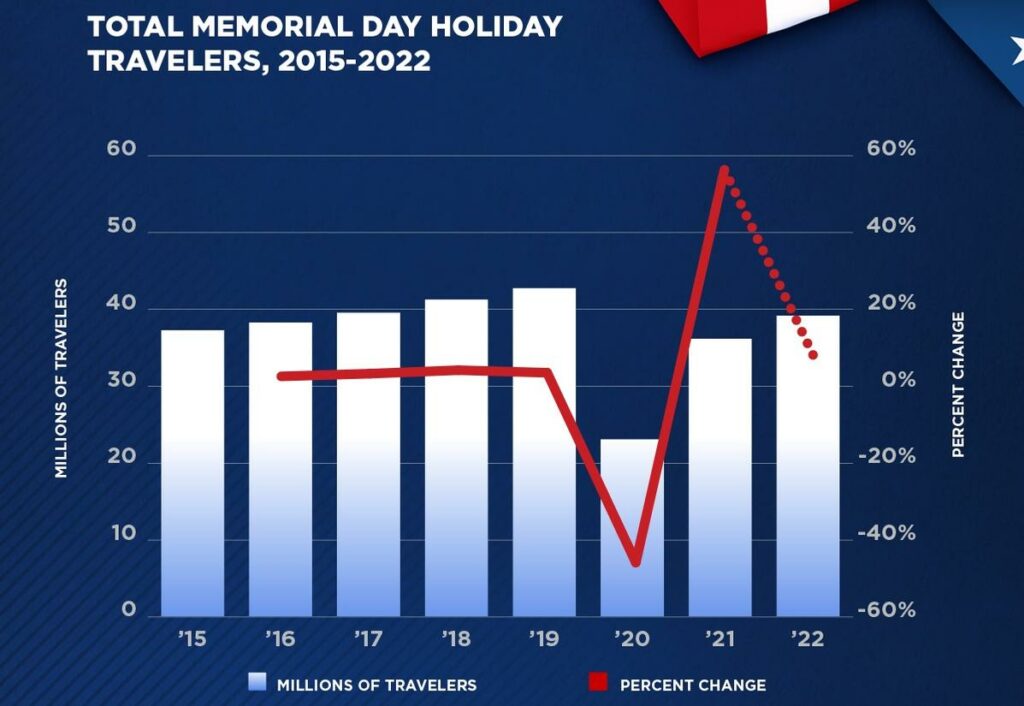 "Memorial Day is always a good predictor of what's to come for summer travel," AAA Travel senior vice president Paula Twidale said. "Based on our projections, summer travel isn't just heating up, it will be on fire. People are overdue for a vacation and they are looking to catch up on some much-needed R&R in the coming months."
Despite gas prices reaching historical totals, AAA Travel indicates 34.9 million Americans plan to travel by car, a jump of 4.6% over 2021.