The state's incentive provides pre-approved applicants with a 10% rebate up to $100,000 against the eligible costs* of hosting meetings and events that take place before June 30, 2024. The copy reads:
"It's an 8-step process to claim this rebate for your organization. Don't worry, we'll walk you through this process!
First, a quick intro. The Colorado Tourism Office is providing this great incentive to promote meetings in Colorado to give folks a taste of this Rocky Mountain paradise. Come for the meetings, stay for recreation and scenery.
With $10 million up for grabs, applicants are approved on a first-come basis so don't delay!"
An event is eligible for a rebate only once per year. Eligible events include but are not limited to business meetings, conferences, conventions, exhibitions, trade shows, consumer shows, festivals, concert series, and weddings. The event needs to:
have applicant be the primary organizer, host or planner
be hosted in Colorado
take place before June 30, 2024
be a new event contracted on or after April 6, 2021

or a previously booked or recurring event at risk of being canceled, postponed, or relocated outside of Colorado without support

generate at least 25 room nights
have total eligible hard costs of at least $35,000
meet any additional criteria established by the CTO"
Click for the full checklist or watch it explained in a video:
ALSO…
Colorado Tourism Office also launched a "Reimagine Destinations Program" to assist tourism destinations' projects, seeking to partner with them by serving as their extended strategy and implementation team. The objective is to foster the long-term resilience of the Colorado tourism industry.
Colorado Recovery Assistance For Tourism (CRAFT) is funded by a $2.4 million CARES Act Recovery Assistance grant from the U.S. Economic Development Administration.
The copy reads:
Program objectives include:
enhanced collaboration between state and local tourism leaders
shared alignment on priorities to advance tourism
implementation of one or more innovative tourism projects
Participating destination organizations will receive:
a destination assessment
a full-day community visioning and action planning workshop
100 hours of free consulting to advance priority projects
$20,000 of direct marketing support from the Colorado Tourism Office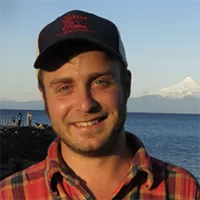 The program is being managed by Andrew Grossman, Director of Destination Development, Office of Economic Development & International Trade