Congrats to Brianna McEnroe, Social Media & Communications Manager at Discover Long Island. She's one of nine winners in the second annual Emerging Tourism Stars program in partnership with MMGY Global.
Readers will meet more of the winners in upcoming issues of The Travel Vertical and they'll be recognized in person during the 23rd Annual eTourism Summit on June 6-8, 2022 in Orlando.
What's an Emerging Tourism Star? Savvy individuals (of any age!) in destination marketing and attractions that are new to the eTourism Community of digital travel and tourism professionals or have risen to the challenges of a role.
Winners will be directly connected with a travel and tourism leader as a mentor
Winners receive a scholarship to attend eTourism Summit
Winners will participate in a panel conversation at eTourism Summit moderated by MMGY Global
One winner will fill the eTS Emerging Tourism Star Advisory Board Seat (an annual appointment)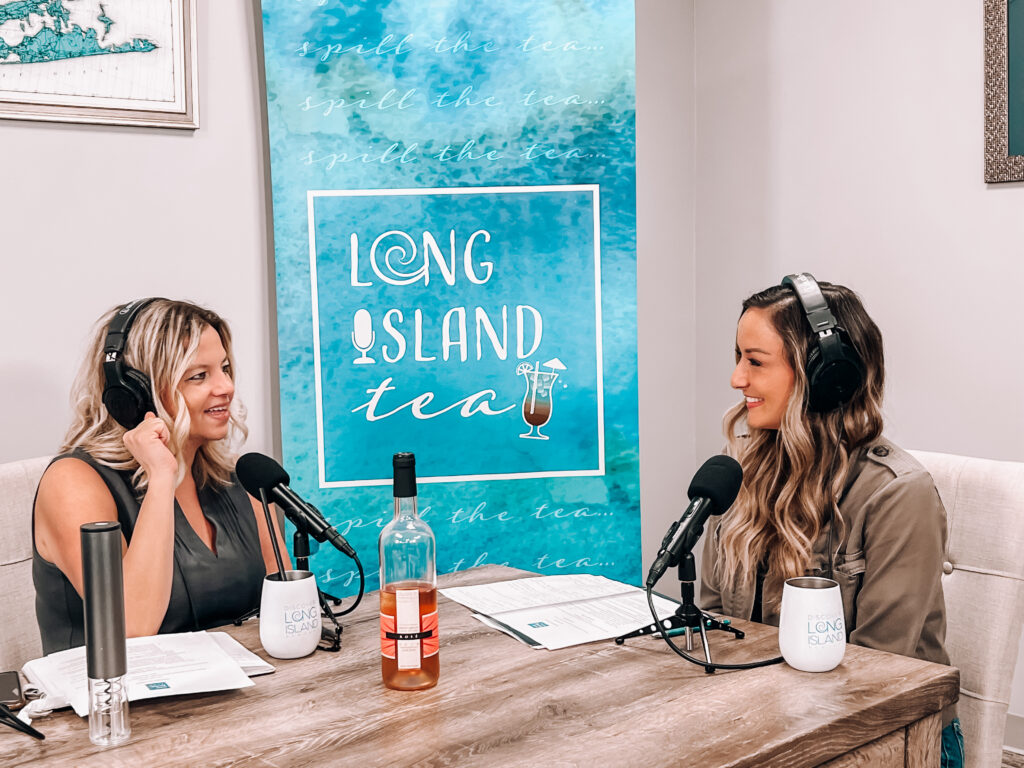 Q: After time away at college to study hospitality & tourism, how did your career path lead you to Discover Long Island?
After studying Tourism & Hospitality at SUNY Brockport, I was working at a hotel in the Rochester, NY area and realized that hotel management wasn't what I wanted to further pursue a career in. I was actively applying for jobs within the industry online and would also follow up to hand my resume to someone in person. I received a denial email from Visit Rochester, the Convention and Visitors Bureau for not having enough experience. I emailed them back thanking them for their time and asked if there was anyone I could meet with to get some advice for a new graduate in the industry. I went in to the office and to my surprise, it turned into an interview that lead to the start of my career in the tourism industry.
After working 2 years in Event Services at Visit Rochester, I decided to travel back home to Long Island to be closer to family which thankfully lead me to Discover Long Island.
Q: What better person to tell the story than a native Long Islander! What are some of the communication vehicles you're using?
Discover Long Island has had tremendous success utilizing all of our social media platforms to share the uniqueness and beauty of our destination. We have strategized trending content for each platform that best promotes our region as a whole which granted us the "Best Social Media Campaign" Destiny Award by U.S. Travel Association last year. The platforms we utilize include 2 TikTok channels, "Long Island TV" series on YouTube, Instagram, Facebook, Twitter, Pinterest, LinkedIn, "Long Island Tea" Podcast, and we even made our own version of "Wordle" called "LongIslandle"!
Q: How do Discover Long Island partners get involved?
With the creation of our YouTube series "Long Island TV", "Long Island Tea" Podcast, and other social media projects, we have gained an influx of new partnerships as well as strengthened relationships with retaining partners. Each partner has the option to be involved in all projects and content that we produce.
Q: Being an on-air host requires some getting used to. Any tips for other DMOs looking to break into these channels?
Both our "Long Island Tea" Podcast and YouTube series, "Long Island TV" took some trial and error but that is part of the process of creating something great. Our team learns something new from each filming shoot but we always make the process innovative, candid, and fun to create a personal feel that others can relate to.
Q: How is recovery looking overall for Long Island tourism?
We are finally seeing the results of recovery in the tourism industry (which was a 6.1 billion dollar industry in 2019). With hotel openings, street festivals and events coming back, we are expecting the best Long Island summer season yet!
Q: What do you personally hope to achieve by attending as an Emerging Tourism Star for the first time?
I hope to learn and gain insight from the other Emerging Tourism Stars as well as other people attending in the industry. I am very excited to participate in my first official panel!
Related:
Meet Kathryn Shea Duncan: 2022 Emerging Tourism Star From Visit Lake Charles, LA
Meet Frank Filice: 2022 Emerging Tourism Star From Sonoma County Tourism, California
Meet Courtney Spiess: 2022 Emerging Tourism Star From Visit Marietta GA
Meet Reshonda Perryman: 2022 Emerging Tourism Star From Visit Jackson, Mississippi
Meet Astrid Emmanuelli Ruiz: 2022 Emerging Tourism Star From Discover Puerto Rico
Meet Ana Reyna Arzate: 2022 Emerging Tourism Star From Visit Laredo, Texas