Congrats to Frank Filice, Director of Brand Marketing at Sonoma County Tourism in Northern California. He's one of nine winners in the second annual Emerging Tourism Stars program in partnership with MMGY Global.
Readers will meet more of the winners in upcoming issues of The Travel Vertical and they'll be recognized in person during the 23rd Annual eTourism Summit on June 6-8, 2022 in Orlando.
What's an Emerging Tourism Star? Savvy individuals (of any age!) in destination marketing and attractions that are new to the eTourism Community of digital travel and tourism professionals or have risen to the challenges of a role.
Winners will be directly connected with a travel and tourism leader as a mentor
Winners receive a scholarship to attend eTourism Summit
Winners will participate in a panel conversation at eTourism Summit moderated by MMGY Global
One winner will fill the eTS Emerging Tourism Star Advisory Board Seat (an annual appointment)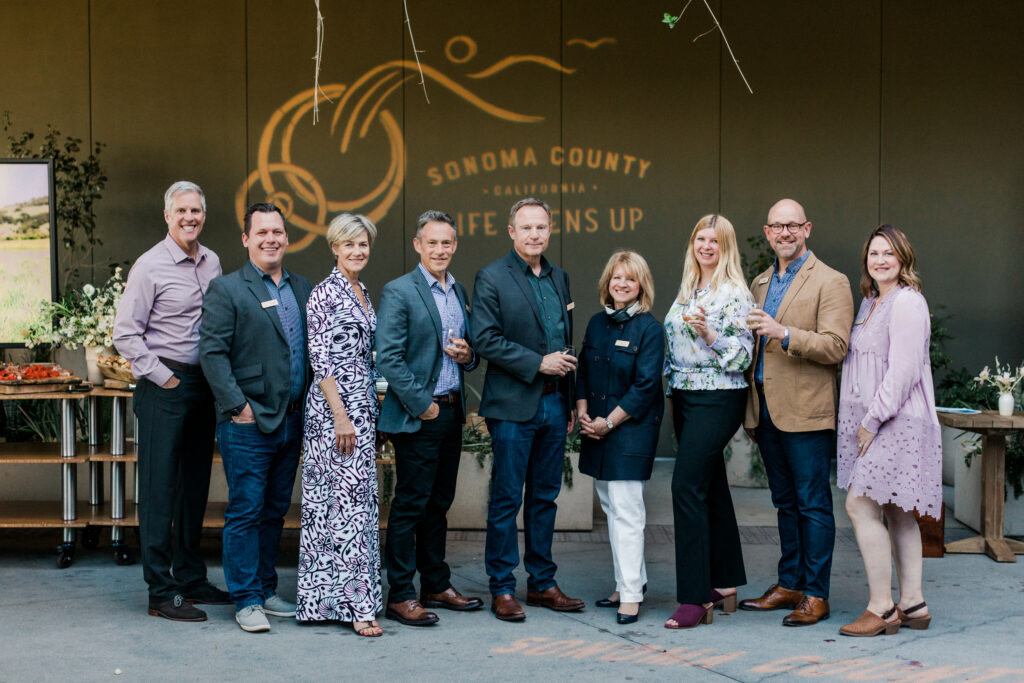 Q: As a marketing professional from outside travel and tourism, what's your impression of our industry in year one?
The collaboration, knowledge sharing and support are the things I was most immediately impressed by. I've also witnessed colleagues' deep passion for their local communities and the joy of witnessing partners thrive in even the most challenging of conditions. It's very inspiring to be working in an industry where the achievements of others is such a key factor of success. Being new to the industry, I sometimes have unorthodox ideas, but they are often met with openness and support, which is refreshing and I have Sonoma County Tourism's executive leadership to thank for that.
Q: You mention the collaborative nature of tourism marketers, both DMOs and vendors. In your experience, is that somewhat unique?
Having worked for a variety of consumer packaged goods brands in multiple industries, this is very unique. In prior industries, information sharing was much harder to come across and collaboration was seen as helping your competitors. With many DMOs facing similar challenges, open collaboration and knowledge sharing breaks down barriers faster and allows teams to move nimbly to help their partners and local communities. Vendor collaboration has also been a refreshing change from my previous experience. Vendors that Sonoma County Tourism has engaged with are fantastic with information sharing and understand we value long term partnerships and work with us with that philosophy in mind.
Q: What does a Director of Brand Marketing for a destination like Sonoma County actually do?
I'm ultimately tasked with promoting overnight stays and creating a sustainable hospitality economy in Sonoma County. On a day to day level, I lead the creative, content, advertising, and digital ecosystem of SCT's consumer marketing efforts. We have some exciting new initiatives underway that are fundamentally changing how we will reach, communicate and engage with visitors to Sonoma County, and I'm thrilled to be leading that evolution.
Q: We know and love wine country, of course. Are there any new directions being undertaken for Sonoma County at this point into and beyond recovery?
Of course Sonoma County has amazing wines and incredible farm-to-fork food, but we also have very unique wellbeing offerings that are not as well known about. During and coming out of the pandemic, we have heard from our visitors that wellbeing is an increasingly important factor for determining where to visit. From spas, geothermal mineral pools, redwood forests, beaches, rivers to unique experiences like forest bathing with a glass of wine, Sonoma County has unique wellness offerings, that we have been spending a considerable amount of effort educating our visitors about.
Sustainability is also another core value to Sonoma County that we will be putting a considerable amount of energy behind, assuring that we not only get visitors into market, but they are like-minded visitors that align with Sonoma County's core values is paramount.
Q: Three words you'd use to describe Sonoma County, California are…
This is a surprisingly hard question, especially for a brand guy, but here are my three:
Progressive – I love the inclusiveness of Sonoma County…everyone is welcome to the table
Unpretentious – Down-to-earth approach to everything
Sustainable – Protecting our County for generations to come
Q: Great answer! Lastly, what do you hope to gain from attending your first eTourism Summit in 2022?
I was able to attend eTourism Summit virtually in fall of 2021, but being able to attend in person to further network and collaborate is what I'm most excited about. I'm eager to be able to share ideas, absorb new information from industry veterans, as well as celebrating with my fellow Emerging Tourism Stars.
Related: Meet Kathryn Shea Duncan, 2022 Emerging Tourism Star, From Visit Lake Charles, LA