Congrats to Katie Utken, Marketing and Communications Manager at Visit Hamilton County, Indiana. She's one of seven winners in the inaugural Emerging Tourism Star class, a program in partnership with MMGY Global.
Readers are meeting each of the winners in a profile in recent past and upcoming issues of The Travel Vertical and they'll all be recognized during the 22nd Annual eTourism Summit on Sept. 20–22, 2021 in Las Vegas.
What's an Emerging Tourism Star? Savvy individuals (of any age!) in destination marketing and attractions that are new to the eTourism Community of digital travel and tourism professionals or have risen to the challenges of a role.
Winners will be directly connected with a travel and tourism leader as a mentor
Winners receive a scholarship to attend eTourism Summit
Winners will be on a panel conversation moderated by MMGY
One winner will fill the eTS Emerging Tourism Star Advisory Board Seat (an annual appointment)
Q: How did you arrive in your role at Hamilton County Tourism?
A: I studied at Butler University in Indianapolis as a Strategic Communications major. The beauty of a communications degree is you can explore so many career paths post-grad; but the endless choices make it difficult to choose! My senior year, I interned with our local Yelp community manager, and that experience taught me more about social media management and promoting the local business community. I also enrolled in a hospitality and tourism promotions elective course where I got my first taste of the industry.
We met with local tourism officials, including the communications coordinator at Hamilton County Tourism, my home county. She and I connected for coffee after class. During my spring semester, a marketing role opened at the DMO and I jumped at the chance to apply. I started as Digital Marketing Coordinator one month after graduation, and the rest is history!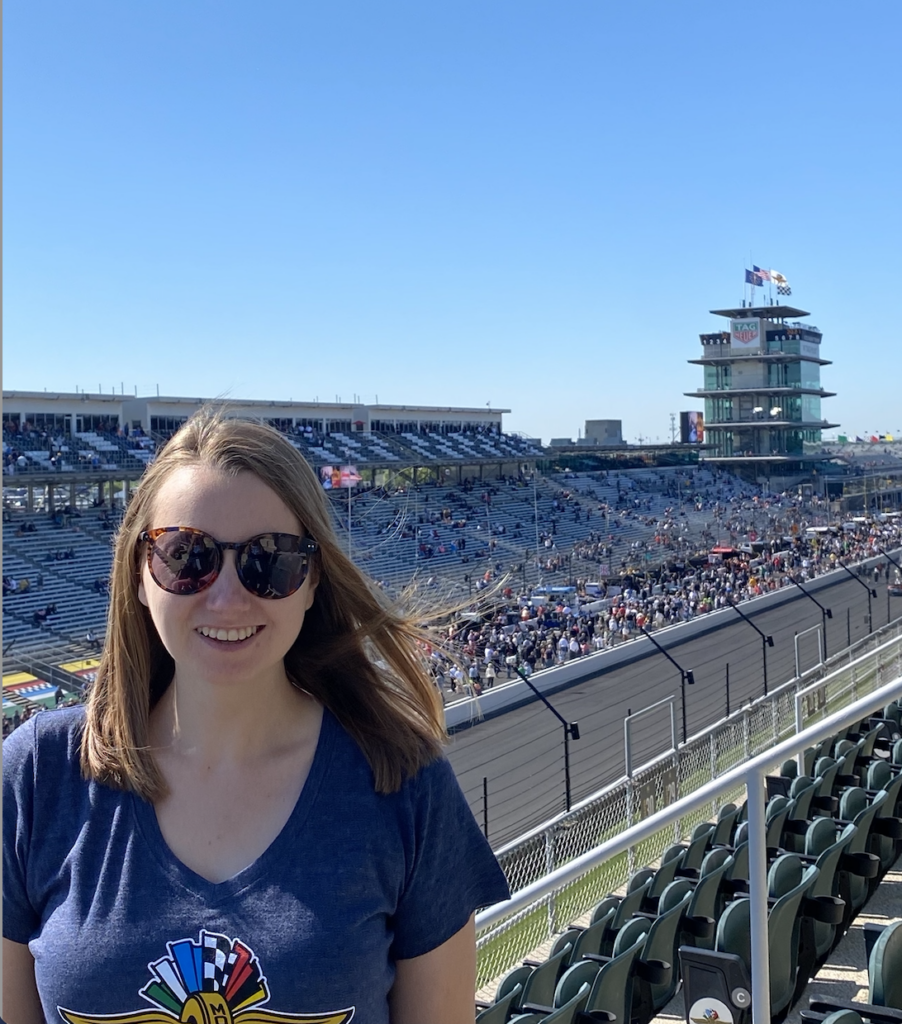 Q: How has your role changed over the past five years?
A: My role initially focused on our digital marketing, including organic and paid social media as well as e-newsletter and blog content. I still remember tentatively launching my first paid Facebook ad — our DMO was still new to the paid social space. Now, I live in Facebooks Ads Manager and Google Analytics daily.
Our marketing team has changed significantly in the wake of the pandemic, and I'm now the Marketing and Communications Manager with PR and media relations added to my plate. I've experienced tremendous personal and career growth as we've all had to take on tasks that were not necessarily in our wheelhouse before COVID-19.
Q: When did you attend your first eTourism Summit and what did you think about the experience?
A: I attended eTourism Summit in 2016 just a few months into my role. My boss told me the first day on the job that they were sending me to this conference in San Francisco, and my 22-year-old self couldn't believe it! And what a great first business trip it was. I was completely new to the industry but quickly learned that an amazing community of professionals work in tourism. I was in awe of the cool marketing projects destinations were implementing in their communities.
It was also the first time I heard Brian Matson of TwoSix Digital speak, and if you've attended his presentations, you know they're packed with information (and GIFs) to keep you engaged the entire time. He's been a great contact for me as I've learned the ropes over the years.
Q: Speaking of networking, can you tell us about the informal monthly Zoom meetings you've been holding with Indiana DMO peers?
A: When it became clear that COVID-19 was a big deal, a few social media managers at DMOs across Indiana connected via email. There was an article that said restaurants would be closing to dine-in customers that week. What was our response? We organized an informal Zoom meeting to come together virtually and share ideas. It became a weekly meeting that we've shifted to monthly now that things have (hopefully) settled down.
It's been fantastic to regularly connect with colleagues statewide — that's actually how I know my fellow Emerging Tourism Stars Jake Brown and Kyle Johnson so well. We're all facing the same issues and willing to ask questions and share ideas. Yes, we're "competitors" but it doesn't feel that way. We genuinely want to help each other succeed, and that's what makes the tourism industry so unique.
Q: Something extraordinary has happened in your recent inactions with Google Maps. Do tell us more.
A: A few years ago, we made it a priority to show our tourism partners how to enhance their online presence through the free Google My Business tools. Since I frequently take photos in Hamilton County while out and about, I started uploading them to Google Maps to help elevate our partners. The result? Google Maps just emailed me to say I've received 17.5 million total views of my photos! Actually, I just checked and I'm at 18.5 million views now. My most-viewed photo is not high-quality at all; the lighting is dark but it shows the interior of a restaurant, so it's useful to customers.
Uploading photos to Google is a simple way to help partners and make an impact. One of our marketing goals for 2022 is to re-establish a Google education program for our local business community, since it's an easy and free way to elevate their digital footprint.