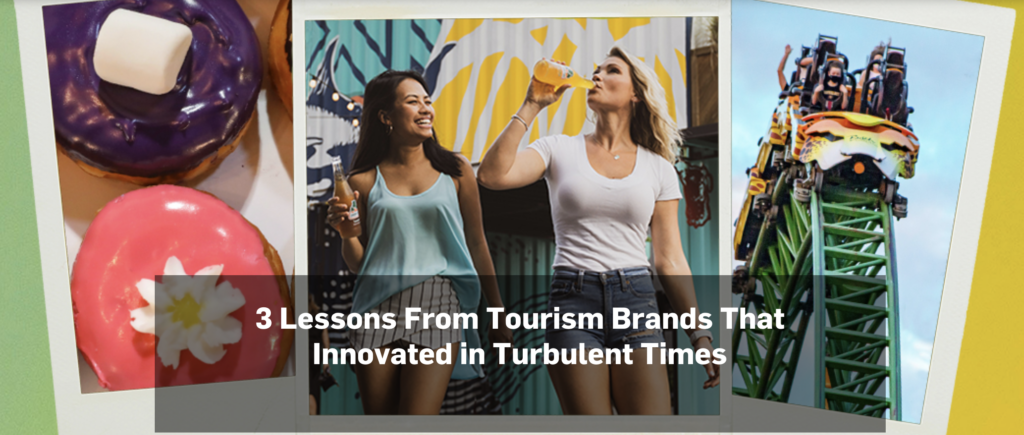 ---
---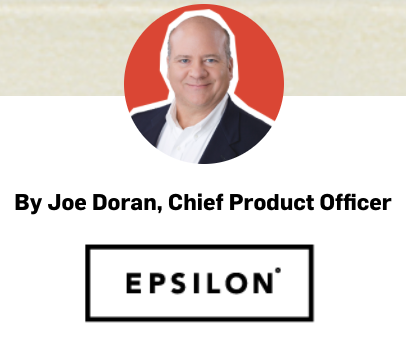 For most marketers, last year was all about hunkering down, trimming marketing spend, putting a pause on innovation and focusing on staying afloat. Few industries were hit harder than travel, with airlines nearly halting service, hotels left without guests, and only one in three tourism destinations open to international travelers. Even Disneyland had to close its doors for a bit—only the third time in history that the franchise has closed.
While marketers in all sectors continue to deal with the uncertainties of returning to normal life, some brands took a more counterintuitive approach during this time of pause over the past year. With car travel and closer destinations top-of-mind for consumers, many destination marketers leaned into advertising, but with a focus on better efficiency, effectiveness and personalization. Necessity is the mother of invention, and nothing has been more necessary in tourism than ensuring every marketing dollar counts for local economies.
Whether you're a CPG, retail, financial services or any other brand, when it comes to marketing innovation, there is something to be learned from how three destination marketing organizations—Visit Tampa Bay, Visit Omaha and Visit Franklin—responded to the pandemic early on.
These brands had a critical need to identify potential visitors accurately and quickly, reach them with relevant digital ads, ensure their messaging was sensitive to changing regulations, and ultimately, drive more visitors that spend money at their destinations. Here are three lessons all marketers can take away from how these marketing organizations approached their pandemic strategies.
Keep marketing spend strong during a downturn
Visit Tampa Bay had been working with Epsilon prior to the pandemic to encourage city visits through digital video, display and personalized customer creative messaging, all while measuring the direct economic impact those people were having on the local community. Implementing these personalized experiences had helped create lasting relationships with Visit Tampa customers, as well as increase visit numbers and keep up spending to drive revenue. The work drove millions more impressions, increased sales and drove 100,000-plus new visitors over the campaigns in 2019.
Fast forward a few months, and these efforts became incredibly important as the last year progressed and tourism halted for many. Instead of letting it take a back seat, the destination marketing organization continued to invite high-value visitors to Tampa by identifying those willing to travel (and travel safely), as well as messaging past visitors who were already familiar with the destination. By staying top of mind, Visit Tampa Bay was able to continue to generate millions of dollars in direct, unmodeled economic impact. The tourism brand leaned in during challenging times, and this investment continues to pay dividends to their residents and businesses.
Set measurable goals that impact business
Similarly, Visit Franklin Tennessee was challenged with attracting visitors, as one would expect with the decrease in overall travel demand. Knowing the importance of supporting its local economy, the destination marketing organization's goal was—and still is—to attract the best travelers to stay longer and spend more, even during the headwinds of 2020.
Few industries were hit harder than travel, with airlines nearly halting service, hotels left without guests, and only one in three tourism destinations open to international travelers.
Partnering with Epsilon, Visit Franklin sought to clearly identify potential visitors in its surrounding markets who were willing to travel and to capitalize on emerging regional demand for smaller town experiences. Once identified, the brand engaged potential visitors through relevant digital media. Visit Franklin Tennessee was then able to measure the influence of its media investment by identifying direct visitor spend across different categories, like restaurants, retail, lodging and more.
The organization was also able to see which feeder markets residents over-indexed in terms of net economic impact (aka proof) to make better decisions on which markets to serve media in for future initiatives. This provided a holistic view of the city's travelers and measured the impact, with Epsilon's industry-leading measurement approach. Thus, Visit Franklin has been able to report back to its community with millions in direct messaged revenue over the past year and increased average purchases per visitor, alongside an impressive $197:1 total ROI.
Reach more consumers that are just like your current customers
In Nebraska, Visit Omaha sought to better understand and measure how digital advertising was drawing people to its city, and ultimately, how it was positively impacting the economy. Pre-pandemic, Visit Omaha was a strong example of how Epsilon's campaigns increased spending during the winter, a historically slow tourism season. As the shutdown last year disrupted every aspect of the travel industry, the destination needed to push forward with marketing investment to attract visitors and prepare for brighter days ahead.
Epsilon leveraged transaction-based data across 200 million individuals to enable Visit Omaha to digitally reach potential visitors in the surrounding areas who were willing to travel, would stay longer and spend more, and did so through custom rich media and cross-device display advertising. By implementing this unique and focused strategy, the tourism organization has been able to identify and attract tourists for a real-world revenue impact during the economic crisis.
By better understanding its visitor identity beyond just demographics but also net worth, spending patterns and offline behaviors, Visit Omaha has been able to clearly identify its highest yielding target audiences, leading to a $5.4 million increase in measured spend for the destination and tens of thousands more visitors to Omaha through campaigns.
By keeping marketing spend strong during a downturn, setting impactful goals for the business and targeting more customers, marketers can reach the right individuals for their product/destination/service—whatever it may be—like these destination marketing organizations have done for their cities.
Visit Tampa Bay, Visit Franklin Tennessee and Visit Omaha are models for marketing innovation as they've doubled down on marketing efforts during challenging times—no destination is the same, and targeted strategies and personalized, focused service helps reach the right individuals and create demand. By staying close to their past guests and potential new visitors, brands can learn from them as they've truly seen ROI and value just when they need it most.
---
---
Note: This post recently appeared in Adweek.