Fun! With this cute otter photo and clever tweet ("totally winter-ready, waterproof, only comes in brown"…), the Oregon Zoo gave the creature 4 stars, Amazon-style, and started a digital trend #rateaspecies.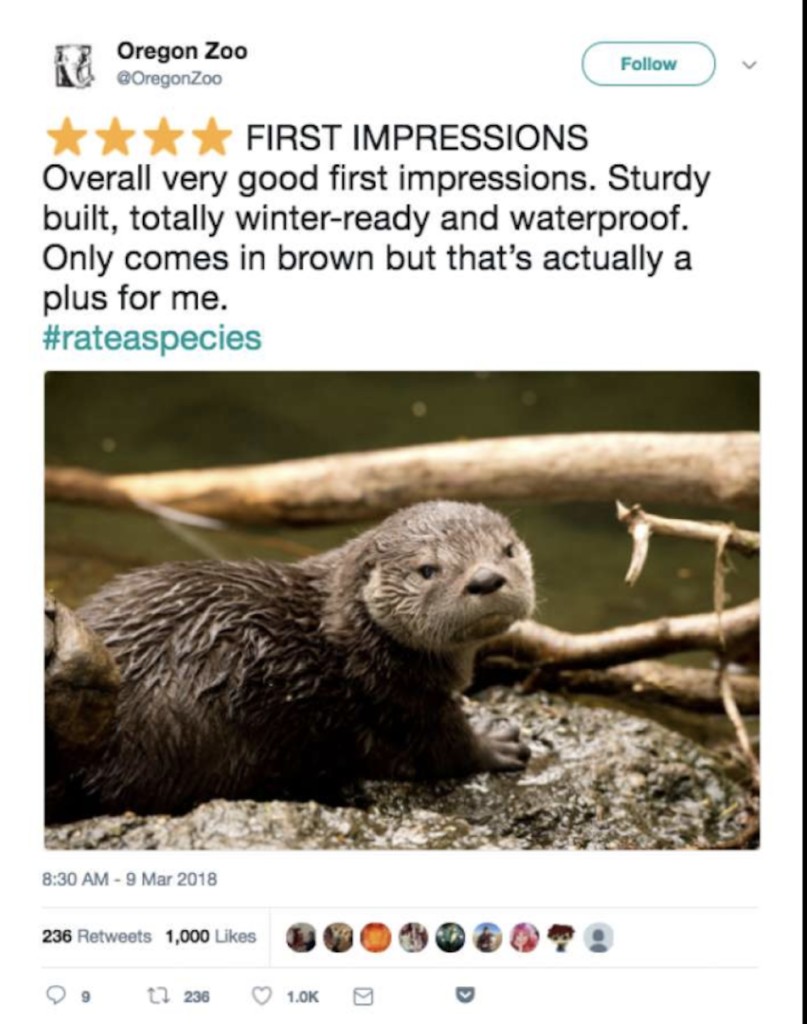 California Academy of Science, Shedd Aquarium, Anderson Cabot Center at the New England Aquarium, Monterey Bay Aqaurium and more attractions joined in.
To giggle at more of these inspired, irresistibly shareable tweets and to read about what started the trend from the digital manager of the Oregon Zoo, click here.
Related: When in Doubt, Always Use Animals Says Georgia Digital Tourism Specialist