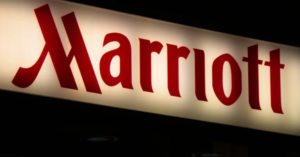 Risky business, liking a tweet!
"Roy Jones never thought a $14-an-hour job running social media accounts for Marriott International Inc. would require him to know global politics," reported the Wall Street Journal.
It seems that Jones liked a tweet that China didn't like (even though China doesn't have Twitter) and things escalated from there.
Inc. magazine chimed in, "It seems that when dealing with certain aspects of politics, there's no forgiveness or even forbearance." Read more here.