The first city-to-island partnership between NYC & Company and Discover Puerto Rico was launched this month by the two DMOs in the company of "Hamilton" composer/artist Lin-Manuel Miranda.
The Tony- and Pulitzer-Prize winner is drawing attention to his "deeply personal" connection between hometown and homestead. Emphasizing how tourism will benefit Puerto Rico's post-Hurricane Maria recovery, Miranda also announced a three-week run for the hit musical in San Juan.
The one-year alliance includes an exchange of marketing assets to boost reciprocal travel, the sharing of best practices in tourism marketing, and continued support of Puerto Rico's successful recovery.
To learn more about this $300K innovative win-win program, click here.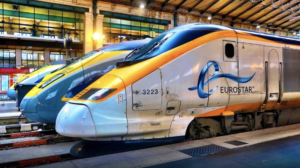 Note: Steal This Idea: VisitLondon and Paris Tourist Office plus EuroStar have joined up in a first-time, three-way attack on "Vacation Procrastination." The stay-in-bed trend among U.S.-based millennials (18-35 years of age) is identified by the latest YouGov Plc poll. Only 8 percent of the 1,224 American adults sampled have visited both London and Paris, yet 72 percent express a desire to do so as part of one vacation. Therefore, the two famous cities teamed up to encourage young Americans to make the journey today, not tomorrow. Beginning Oct. 30, it's #LondonParisNow. Read more here.