Update: March 2, 2020 — Skift Research reports nearly 90% of U.S. travelers have yet to cancel plans due to Coronavirus. Read more here.
Update: March 3, 2020 — The Leading Travel Trends Index from U.S. Travel Association now projects a 6% drop in international inbound travel over the next three months.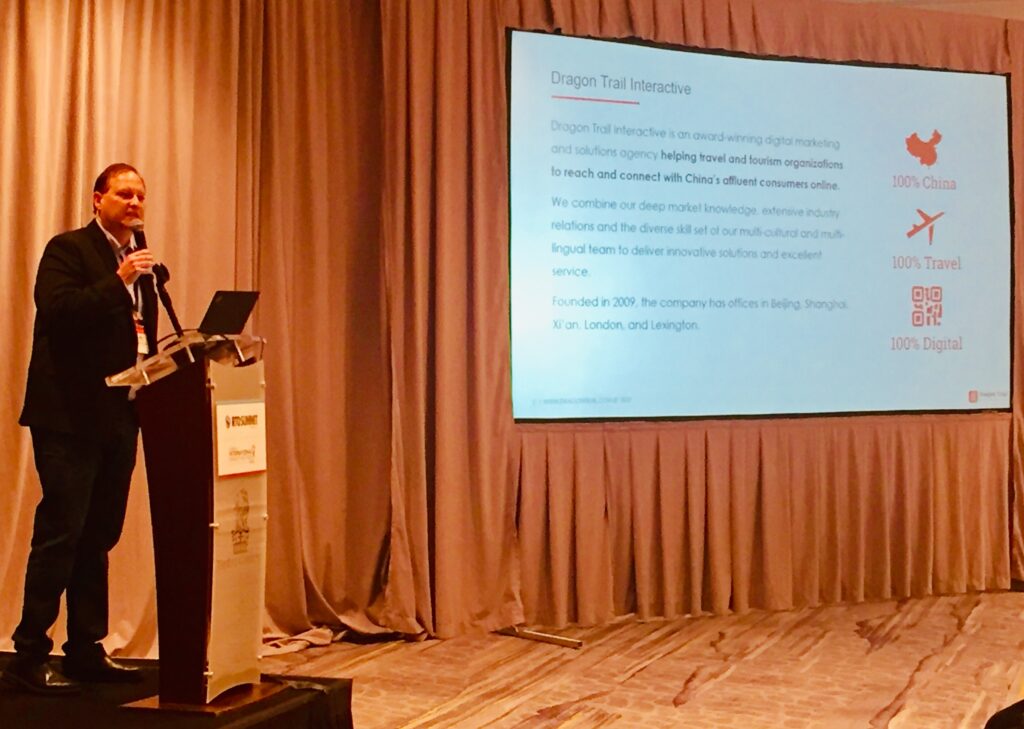 This week, we spoke with Matt Grayson, President, Americas and Sienna Parulis-Cook, Associate Director of Communications at Dragon Trail Interactive, the industry experts in Chinese outbound tourism and digital marketing.
Tracking the Response
Parulis-Cook said, "In the past month, the coronavirus crisis has had profound impacts on Chinese tourism, and on travel destinations and businesses all around the world. In addition to key information about travel restrictions from both within and outside of China, flight suspensions, and travel cancellations, Dragon Trail Interactive has been tracking how tourism brands have responded to the crisis on Chinese social media platforms—and what has resonated best with Chinese consumers and the travel trade."
Travel Restrictions Within China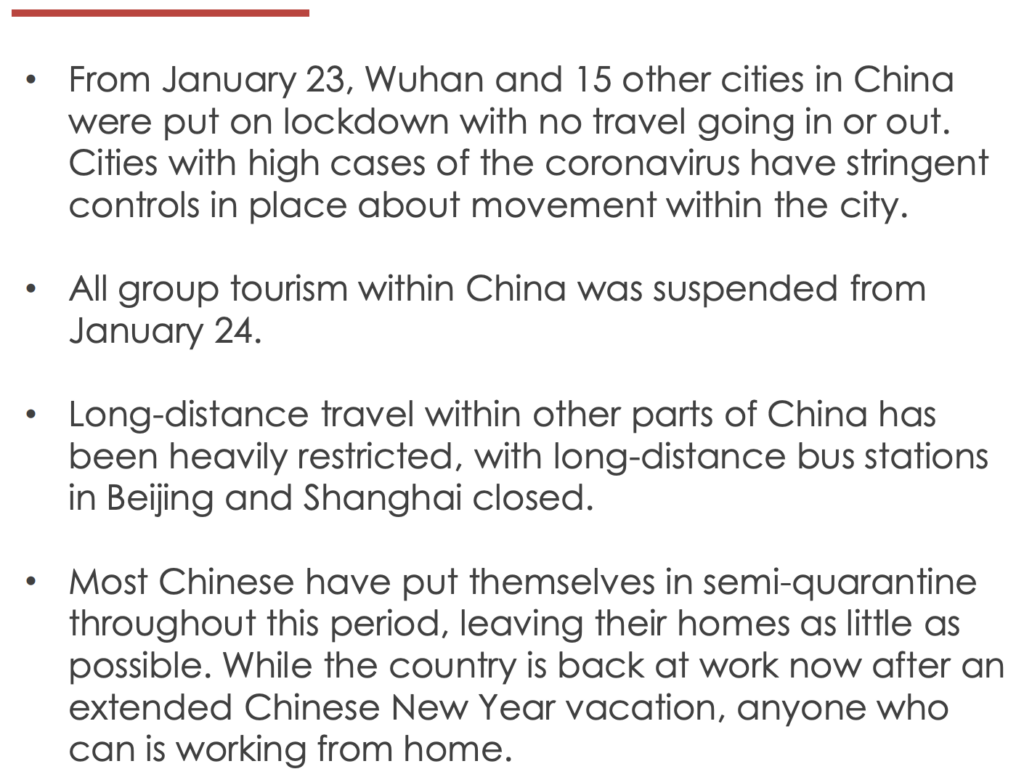 Best Practice by DMOs
Dragon Trail Interactive recommends that DMOs "Pause tactical campaigns and consider how to adjust branding so that you stay relevant to your Chinese audience." Furthermore, WeChat and Weibo are important. "With Chinese travel agents and tour operators working from home (and many roadshows and trade shows being canceled or deferred), the best way to engage with and support partners now is online."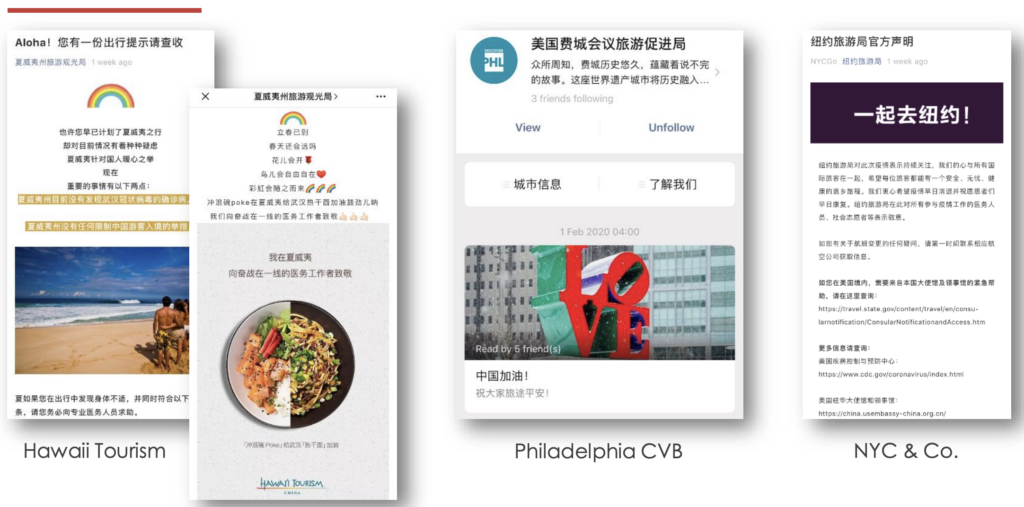 Prospects for Recovery
Dragon Trail Interactive reports, "We cautiously predict market recovery
to start in Q2, 2020. China's May Labor Day holiday was extended to five days for 2020, from Friday, May 1-Tuesday, May 5. This is the first opportunity for outbound tourism to rebound, with potential for both short-haul and long-haul travel."
---
In 2019, 2.35 million Chinese visited the US, of which 1.55 million were visiting for the purposes of leisure. Losing one-quarter of these visitors
would be a 388k reduction in tourist arrivals. With Chinese tourists spending an average of $6,700 per trip, this leads to a loss of $2.6 billion.
According to data from the NTTO, it took two years for Chinese arrivals to the US to recover after SARS.
---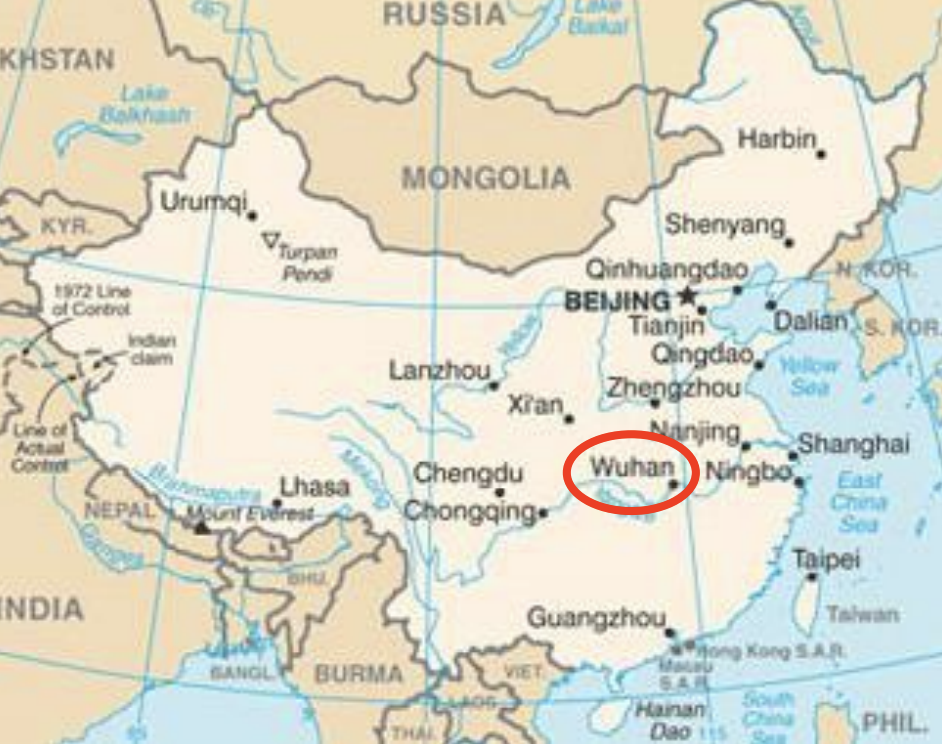 "Although there is much about COVID-19 and its global impact that remains unknown, we do encourage tourism brands and businesses to think ahead and prepare a recovery plan for when the situation—as it is sure to—begins to improve," Parulis-Cook said.
Dragon Trail Interactive is conducting online training for the Chinese travel industry. Since the start of February, around 10,000 additional Chinese travel agents have signed up for Dragon Trail's China Tourism Academy WeChat-based training program, growing that database of verified agents to more than 50,000.
>> Get the latest presentation from Dragon Trail Interactive here.