Spell it aloud. The Golden State just did. Visit California has a new content-themed ad campaign that asks: WHAT IF…?
What if…money was no object?
What if…you could eat anything you wanted?
What if…you could travel back in time?
What if…life was one long shopping spree?
What if…your vacation looked like a movie?
In California, we believe in the power of potential and possibility, especially when it comes to our dreams. We also know that life will never reach its full potential unless we relentlessly ask, "What if?"
After all, "if" is Cal-if-ornia's middle name.
---
Related: What's Your Tone of Voice? DMOs Go For Playful, Sincere, Inclusive, or Optimistic
---
If you know anything about Winona, Minnesota (population: 26,854) — okay, most people don't — you'll know that a) Visit Winona has a cheeky sense of humor, b) Visit Winona calls itself the "Miami of Minnesota," and c) Visit Winona always punches above its weight.
"The Miami of Minnesota campaign is a nod to the fact that we are on-average the warmest city in Minnesota, we are situated on miles and miles of beach (the Mississippi River) and we are located exactly on the Minnesota border where Miami is located in Florida. People locally have joked about it for decades – I just made it public :-)" — Cynthya Porter, Marketing Specialist, Visit Winona

Related: How Did a Small Town in Rural Minnesota Get a Super Bowl Ad They Never Asked For?
For April Fool's Day, Visit Winona used an email blast and social media to build out a spoof landing page, www.mngators.com touting a fictitious company, Minnesota Gators, for a new visitor experience: hand feeding and swimming with alligators. They touted a 62% safety record and made irreverent claims like, "Your kids will love running from the mothers defending their eggs," and "Kids never forget the first time they lose a finger." The site looked realistic with photoshopped images, fake reviews, merchandise, and dumb FAQs.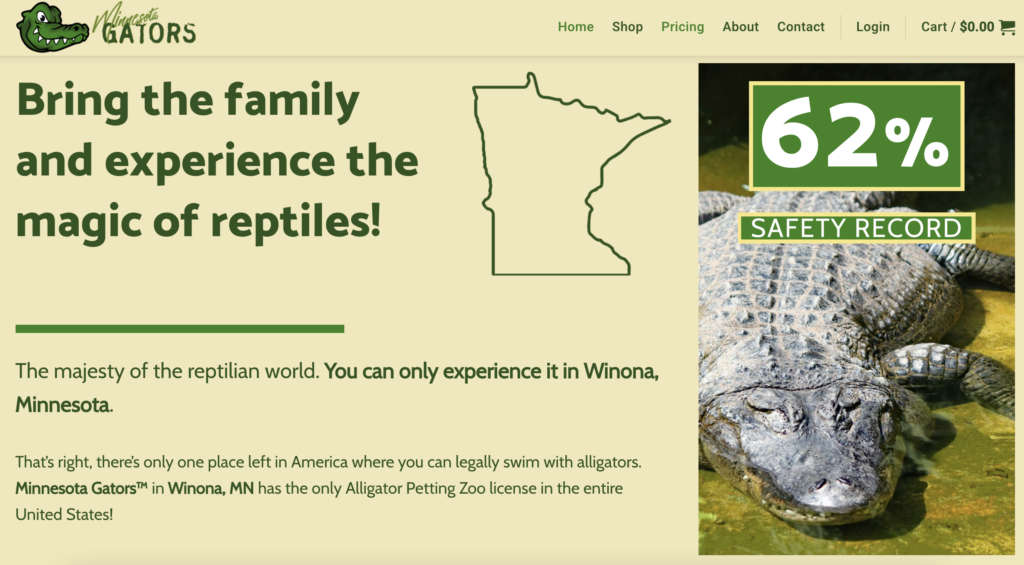 The Travel Vertical just had to talk to Cynthya and ask her to spill the beans on the back story.
Q: What was the April Fool's Day response?
A: The reaction has been HUGE! We soft-launched it through the e-blast and our Facebook page around 6:30 p.m. Thursday, and the website had more than 10,000 engagements on the Facebook post over the weekend plus about 1,000 click throughs from the MNgators site to the Visit Winona site.
Q: What do the locals think?
A: We have been inundated by emails from locals who love the ad, and that was a bit of a surprise for us. As you probably know, residents are often the least likely to approve of comical ads about their destination, they wonder why we don't just talk about our nice bike paths and pretty scenery and interesting museums. But you and I know that we would be just lost in the din and what we really must do is cut through the clutter and tell people that there is something unexpected about us – something fun and wonderful and different.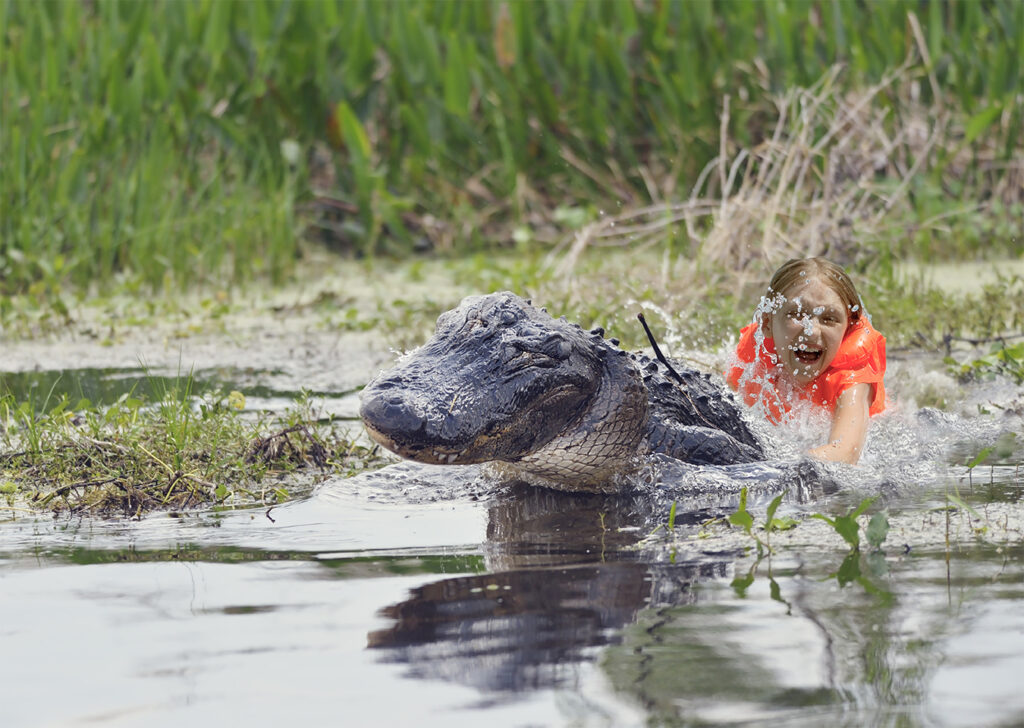 Q: Is Visit Winona cultivating a brand voice of doing the "unexpected"?
A: So yes, you are correct – I've really focused on having our brand "walk the walk" of being surprisingly weird rather than just saying it in a tagline. That branding has evolved over the past couple of years since I took charge of the creative at the beginning of 2018. It started by being increasingly quirky (i.e. the Vermont campaign) and then vaulted into pure comedy with our 2019 winter "Miami of Minnesota" campaign that featured ice water swimmers with the header "Beaches? Yeah, we have those too," plus a girl walking around the city wearing a bikini and a flamingo pool float. It was enormously popular and we were crushing it at travel shows by going all-in with the theme, including the flamingo float that you could pose with and lots of flamingo tchotchkes to give away. We got an incredible boost during that time because of the Winona Ryder Super Bowl commercial and then…. COVID-19. Ugh.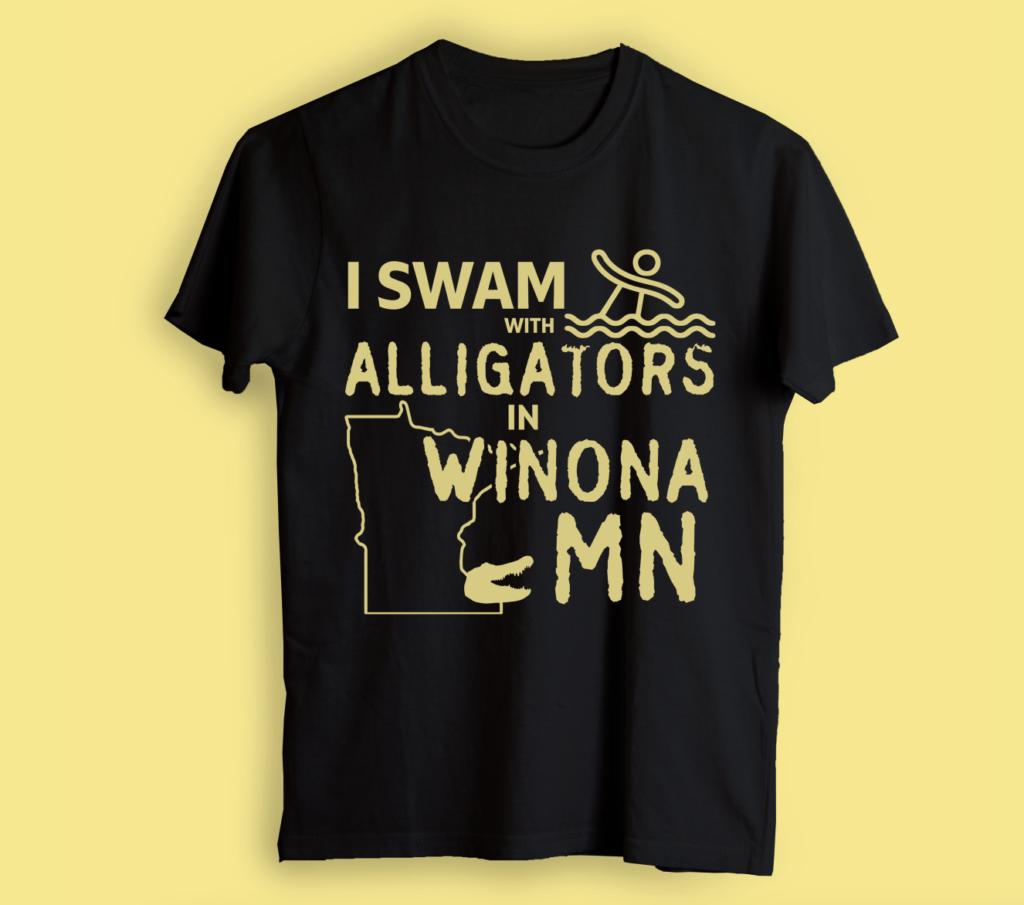 Q: What was your Covid-era strategy?
A: Coming out with marketing in 2021 after being dormant for nearly a year, it seemed like a good time for levity and so we are taking the weirdness one step farther. The "Miami of Minnesota" campaign is being developed into a summer campaign too, but this Minnesota Alligators spoof felt like a fun evolution of our brand by just making ridiculous claims about all of our attractions – overblowing them and embellishing them to the point of complete ridiculousness. We are rebuilding our website right now and embedding some of that tactic – walking a line between real tourism marketing and comedy.
Q: Is there more in the pipeline?
A: We plan to have one of these all-in campaigns quarterly this year, each time coming up with something so ridiculous that it can't be believed but then doing it so well that people love to share it. For example, we're rolling around ideas involving time machines, horror film monsters and aliens, just for starters.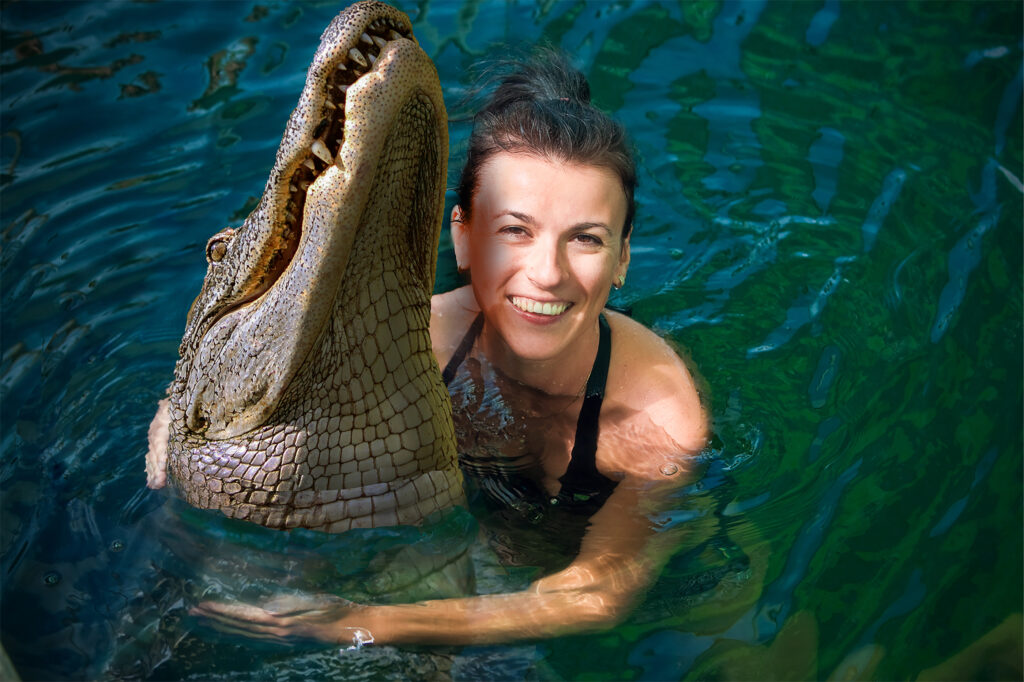 Q: Was anyone worried that some people would take the MN Alligators seriously?
A: Yes. We sent out an e-mail blast that announced the attraction with a pretty straight face, which not surprisingly led to a click-through rate of around 35%. But that e-blast did contain images of the lady hugging the alligator and the girl riding one (I created both of those images in Photoshop and have never laughed so hard while working in my life – haha) – and I would expect both of those to prompt some level of disbelief.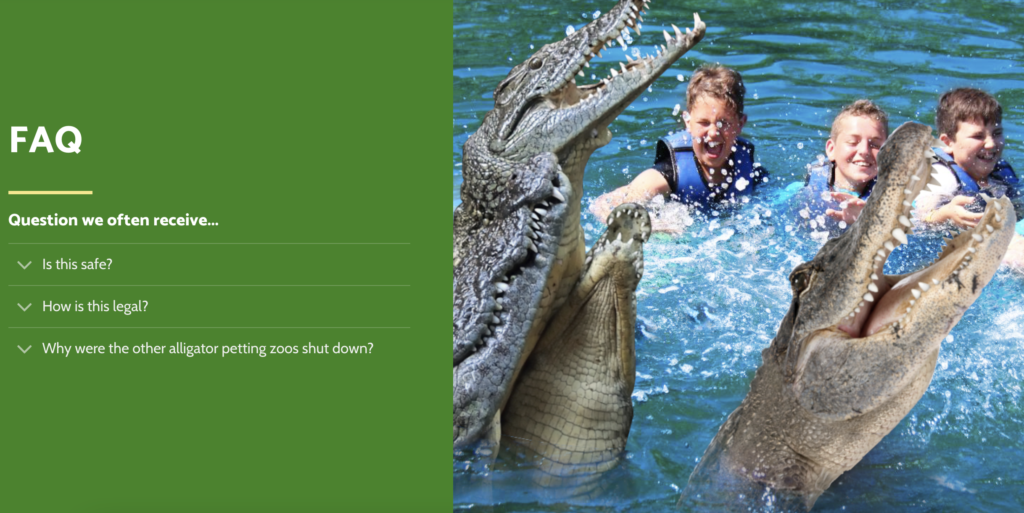 However, when one clicks through to the website, I would go to the mat and argue that there is just no way someone could believe it was real. With lines like, "A 62% safety rating!" and "Kids never forget the first time they lose a finger!" or "Not everyone keeps all their hands and feet – that's part of the fun!" ….. I just…… I don't know.
I'd like to sit down and talk to people who would think that business could legally operate in the United States. BUT even if they were convinced it was real, any click will take you to the Visit Winona website landing page that says, "Come on. You didn't really think you could swim with alligators in Minnesota, did you?… That would be crazy." But then it goes on to extol the virtues of Winona and says they should come anyway.