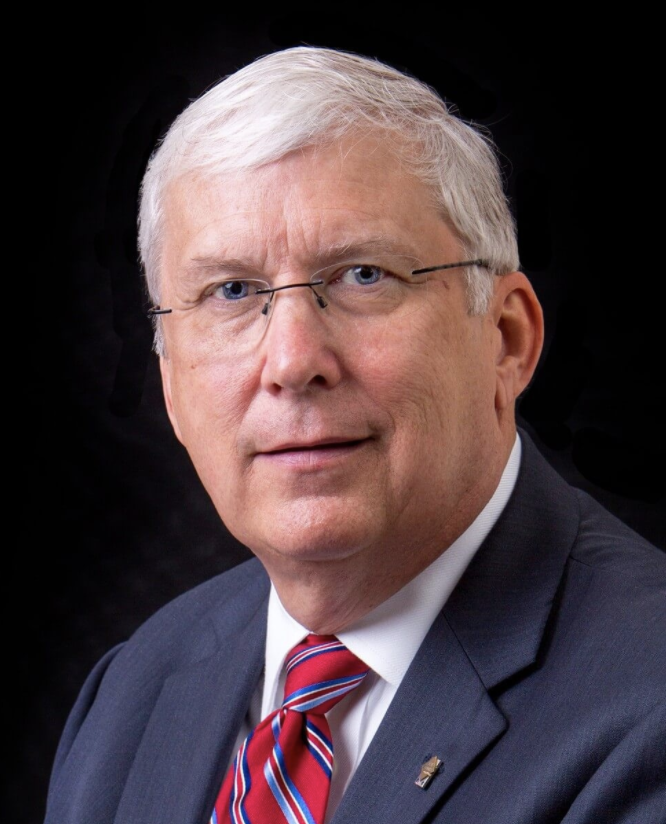 "You know, it sucks," said Steve Arrison, CEO of Visit Hot Springs, as quoted in Arkansas Business. "That's my statement on the matter: It sucks. We started with the best year in the history of Hot Springs. We were going to have a record year. I mean, tourism, convention center — we were on pace for the best year ever." We hear you and we share your pain, Steve.
---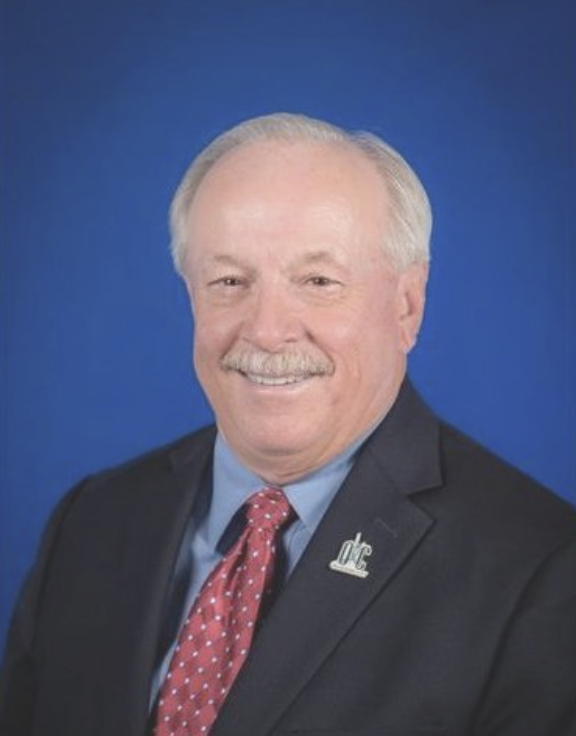 Mike Carrier, president of the Oklahoma City Convention & Visitors Bureau, has announced his retirement as of Sept. 30, 2020. Carrier has led the DMO since 2007. A new convention center is scheduled to be completed later this fall. In May, the bureau reduced staffing by one-third, affecting eight employees in response to Covid-impacted budgeting.
Carrier's career included leadership at CVBs in Greenville, SC; Columbia, SC: and Knoxville, TN, before opening and operating a new convention center in Shreveport, LA.
---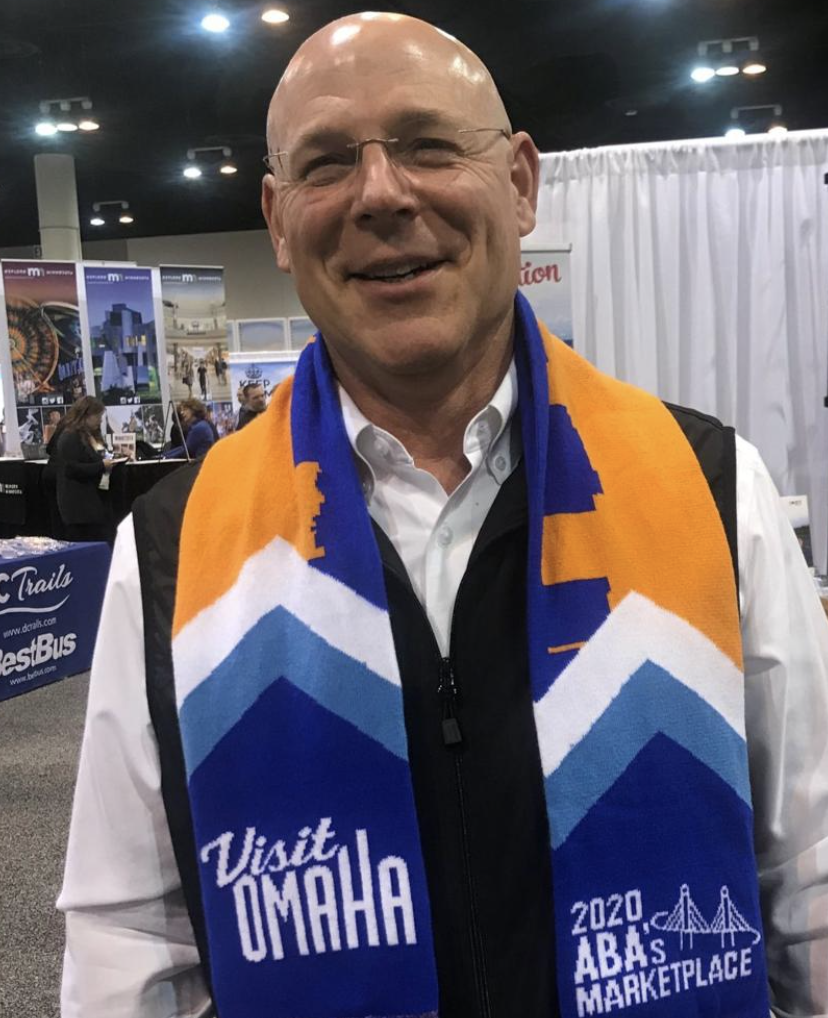 Visit Omaha executive director Keith Backsen, who has headed the Omaha Convention and Visitors Bureau for five years, has resigned effective July 3. Backsen has been serving on the board of Destinations International Foundation, as a member of ASAE's alliance partners and on the customer advisory board of Simpleview. His previous DMO roles included Visit Spokane and Travel Portland.
---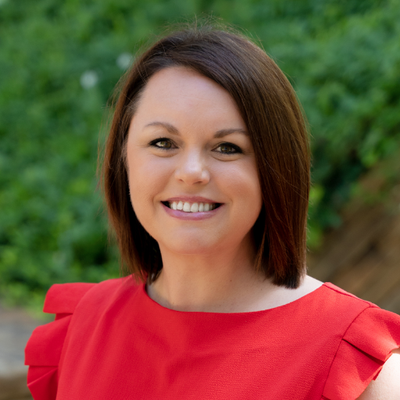 Tabbi Burwell moves from her most recent role as senior manager destination communications at Oklahoma City CVB to become the new executive director for the Craft Brewers Association of Oklahoma.
---

Caroline Betata, president & CEO of Visit California, has penned a post to industry partners to underscore "RESPECT' as the simple expression at the heart of Visit California's new travel code. It lives on the new VisitCalifornia.com website as part of a Responsible Travel Hub that serves as a resource for travelers, demonstrating ways they can do their part to travel safely and responsibly, while also sharing what businesses and communities across the state are doing to ensure the safety of their guests.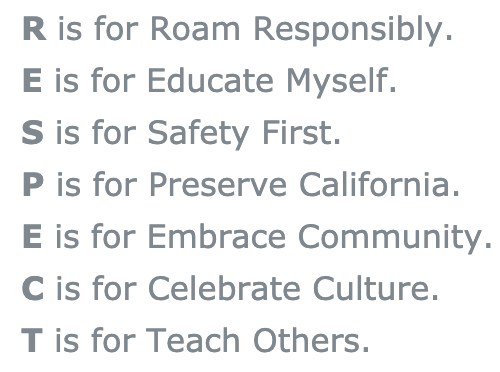 ---

The forecast is FUN: Jake Steinman, founder of TravelAbility Summit, is sharing the news that the 2020 conference will go on. TravelAbility Summit is humanizing the virtual conference experience. In fact, you're invited into the virtual hot tub for a session in swimsuits. And there's a session to introduce your dog or cat, too.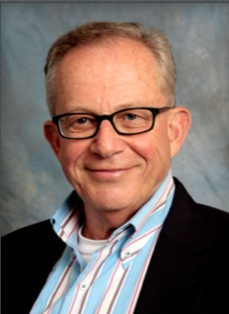 But, seriously. As the travel industry's only disability-focused conference, the TravelAbility Summit team, supporters and advisory board believe that the destination and disability-focused education, insights and networking that takes place at this event is essential for the tourism industry.
>> Going in person? Dates are October 12-14, 2020 at the Omni Orlando Resort at Championsgate.

It's not the new normal…nor the next normal…but a case study to find the best normal."
With a variety of customizable attendance options via the in-person/virtual attendee hybrid model, the TravelAbility Summit is further reinforcing its slogan, "All Means All." Get the programming details here.
---

Have you heard? CrowdRiff is running a photo and video contest celebrating destination marketers.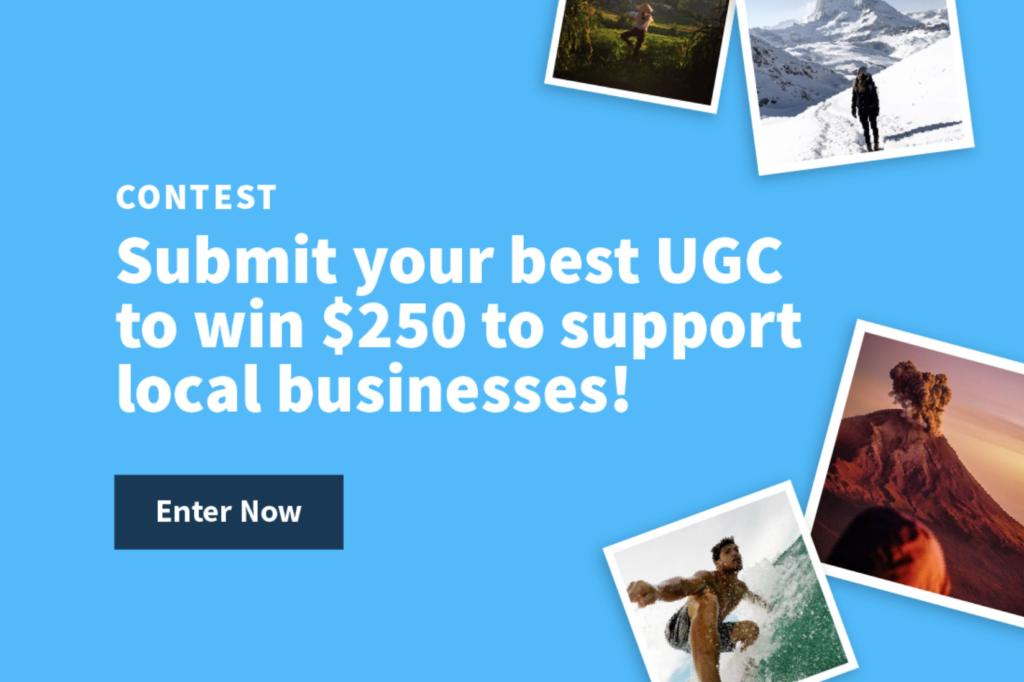 "Calling all destination marketers: We want to celebrate you. Who's #BehindTheDMO? What do you love about your city? Share your favorite photo or video with us for a chance to win a gift card bundle worth $250 to support your local businesses."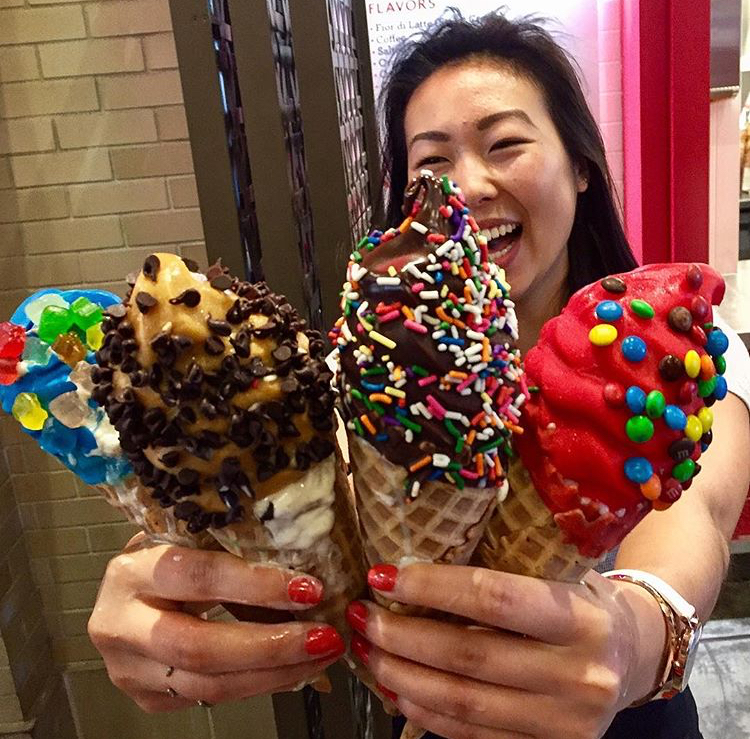 Submit your best user-generated content photo and/or video by July 2.
More details here. #BehindTheDMO
---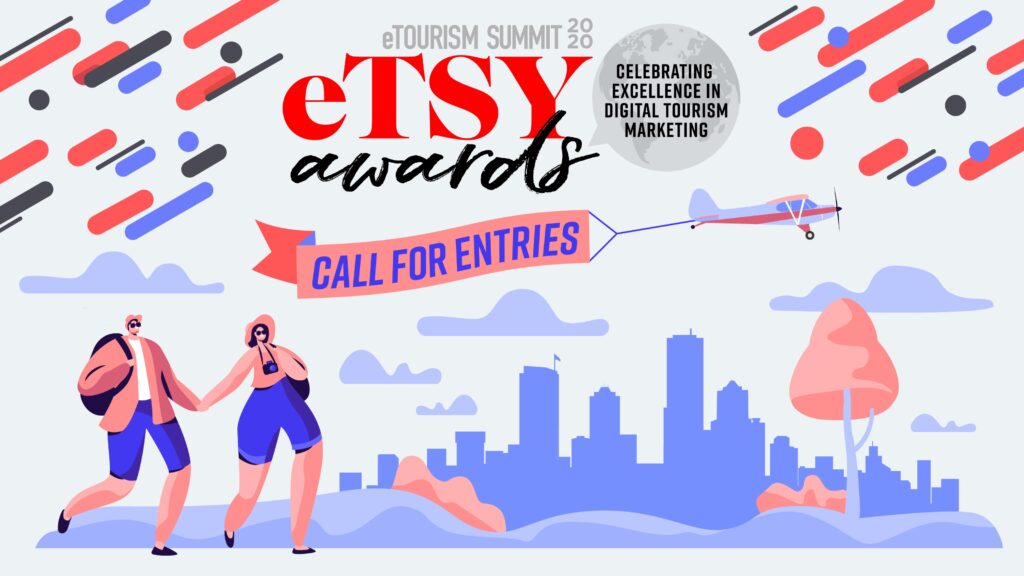 Speaking of contests, the 3rd Annual eTSY Awards are open for your submission. Seeking excellence in digital tourism marketing, this is the once-a-year chance for your DMO to showcase your best work.
There are a dozen categories for campaigns and programs open through the July 31 deadline. The eTSY Awards are a highlight of the 21st Annual eTourism Summit on Oct. 19-21, 2020. More details for entering are found here. #eTS2020
Related: 21st Annual eTourism Summit Announces New Dates & Location
---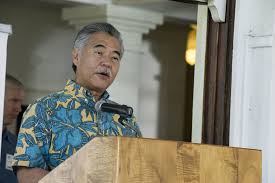 In Hawaii, the mandatory 14-day quarantine for all out-of-state arrivals will continue until July 31 as part of the state's efforts to contain the spread of Covid-19, Hawaii Gov. David Ige has announced. The quarantine for inter-island travelers was set to be lifted on June 16, with temperature checks and health screening forms to board flights.
As reported in The Travel Vertical, the president & CEO of Hawaii Tourist Authority, Chris Tatum, has announced his departure after less than two years in the job.
---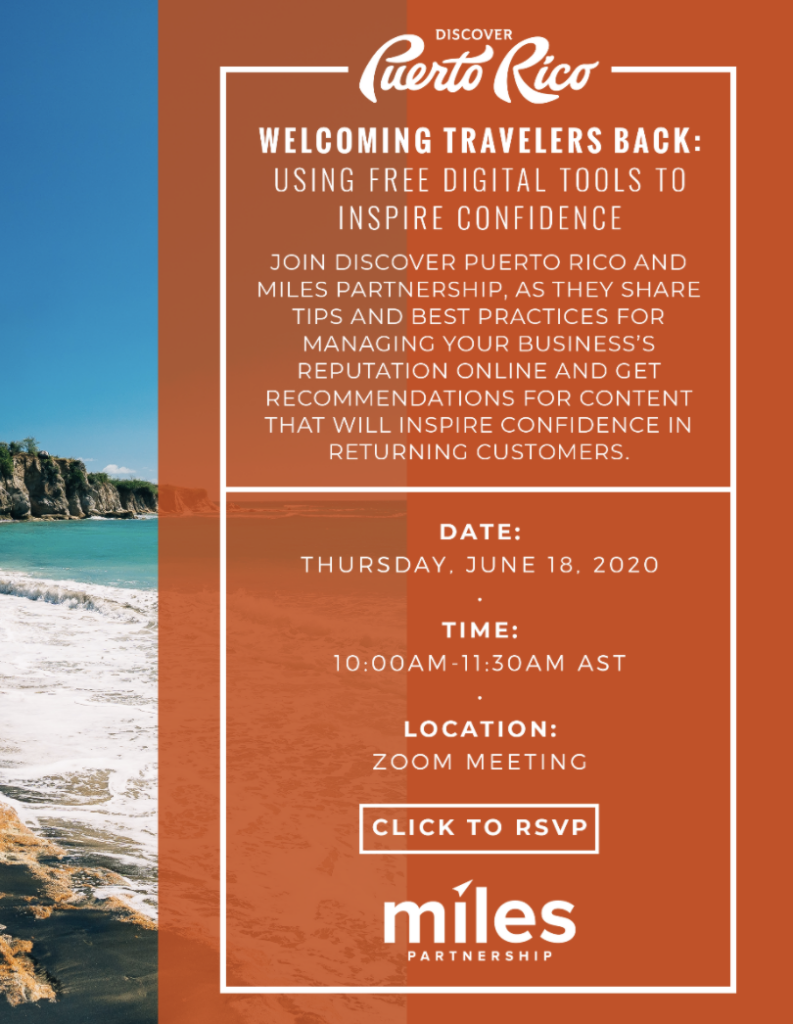 In Puerto Rico, the island will officially reopen for inbound tourism on July 15, says Discover Puerto Rico. There are health and safety guidelines in place, covering everything from airport arrivals to sunbathing on the beach and an infographic to sum it all up.
Miles Partnership will join the DMO for a Zoom session to assist local businesses with tips and recommendations in managing their digital presence.
---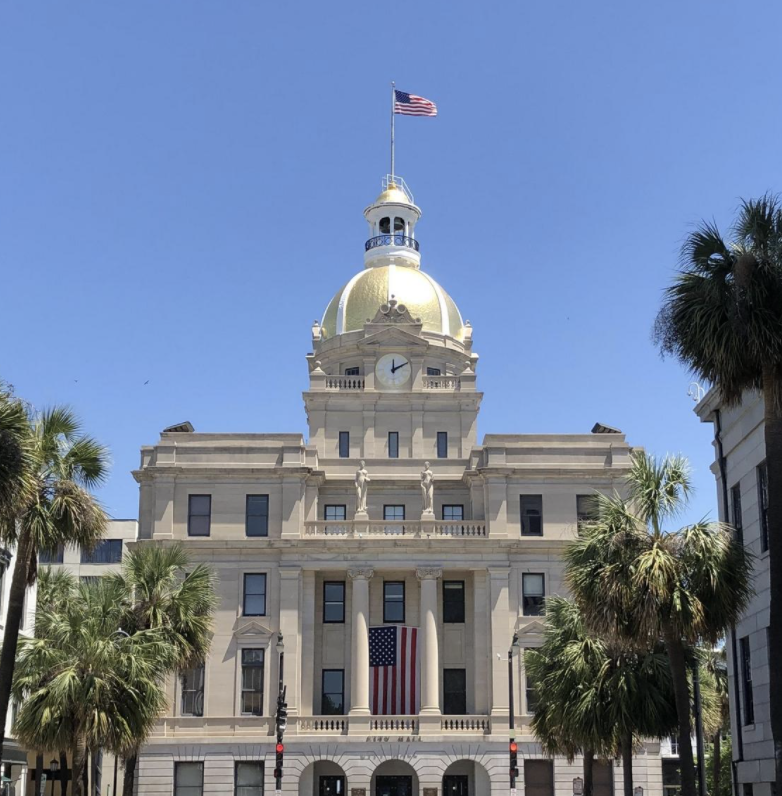 Savannah City Council has approved a request to the state for an increase in the hotel tax from 6% to 8%. Currently, tax revenue is split among the city's general fund at 50%, Visit Savannah at 33.3%, convention center at 13.5%, and 3.2% for the civic center. The changed distribution of revenue would be general fund, 37.5%; Visit Savannah at 33.8%; convention center at 14% and 14.7% for tourism product development. The civic center was not included because the city is building a new arena.
---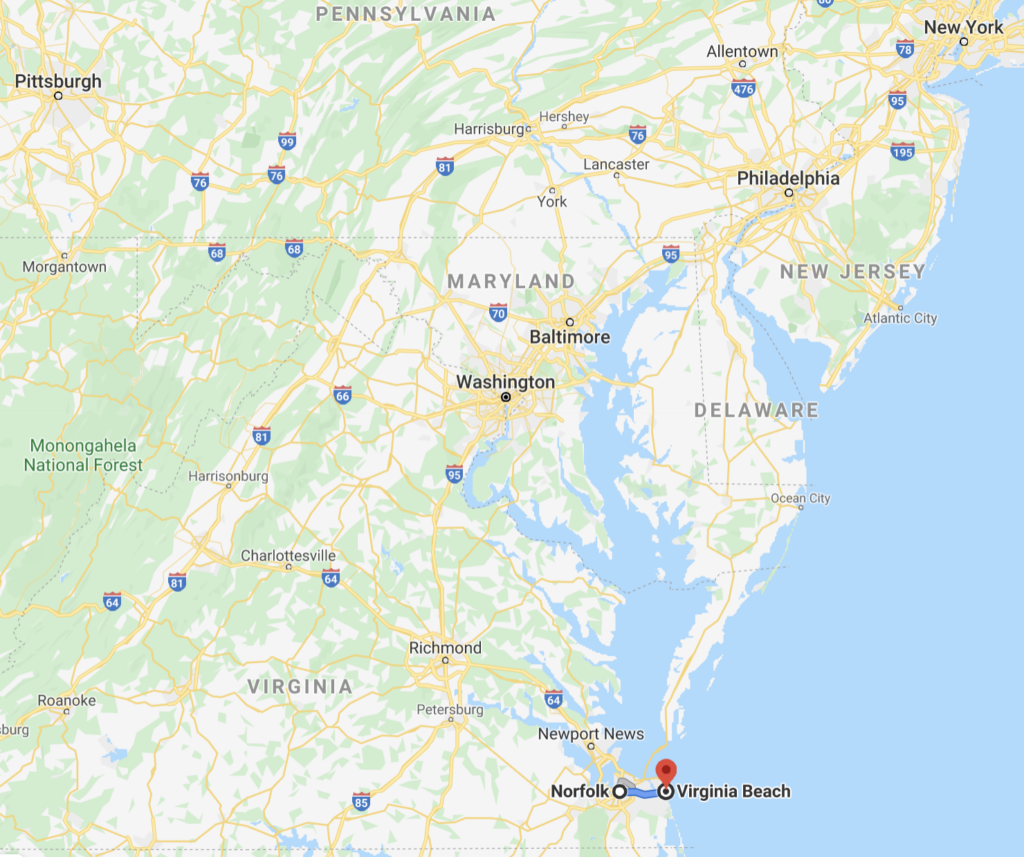 The map says it all. Only 18 miles apart, Norfolk and Virginia Beach are teaming up to reach Eastern seaboard road trippers. Tourists, meet Norfolk-Virginia Beach. The travel destination duo is hoping to appeal to would-be vacationers living within a tank of gas by launching a joint marketing campaign led with the slogan: "Together at Last."
---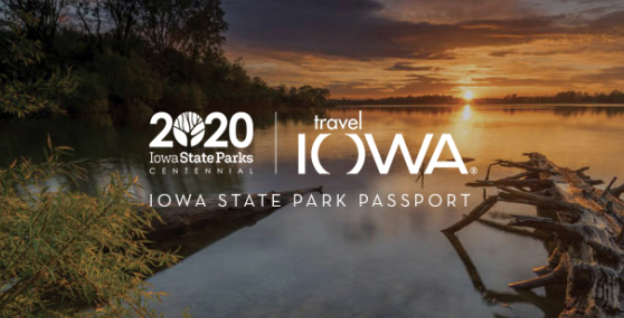 Iowa Economic Development Authority's Iowa Tourism Office and the Iowa Department of Natural Resources announced two new opportunities for Iowans to celebrate the 100th anniversary of state parks and support tourism attractions and businesses. A free digital passport encourages locals to receive prizes, including a two-night resort vacation stay, for visiting multiple parks across the state while also. The providing discounts to nearby restaurants and tourist attractions.
---

Because visitors don't care about county lines, in order to showcase all that is available in northwest Ohio, a group of DMOs have joined forces to introduce Visit Northwest Ohio, a new tool for planning a trip to that area of the state. The new website and social media platform involves:

---
Discover Long Island has unveiled a "BeSafePledge" to communicate safety protocols being implemented by regional businesses and to boost consumer confidence for reopening. The DMO enlists businesses to take the pledge and new campaign collateral includes a BeHAVE pledge certificate, BeSAFE Guidelines and BeLIEVE in our commitment to reflect BeLONG on Long Island branding,
---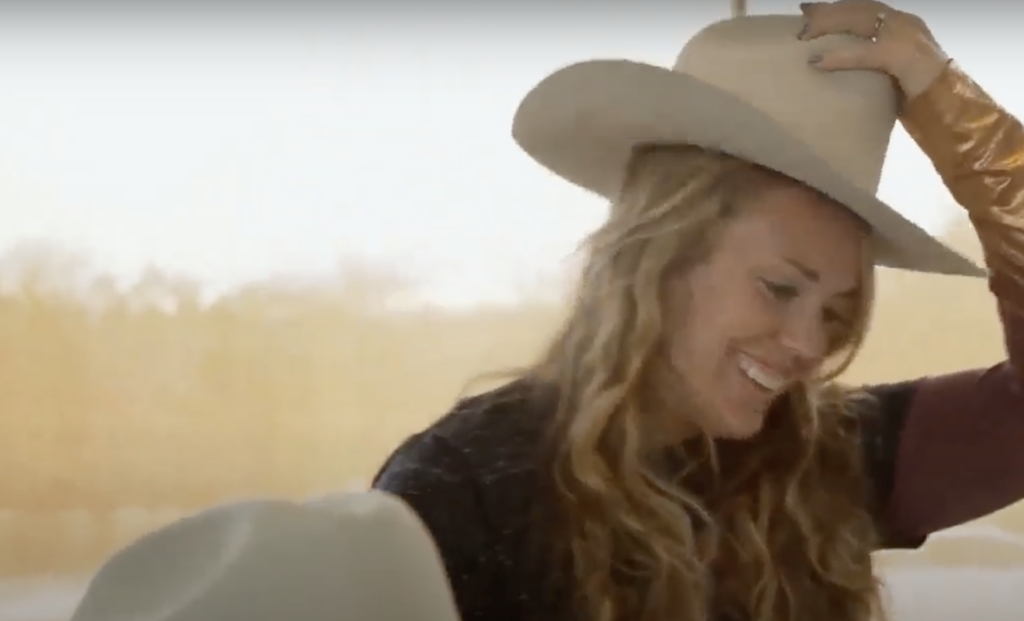 Cities in Oklahoma, Texas, and Louisiana are working together to attract more tourists from Australia and New Zealand. "Cowboys, Indians and All That Jazz" is a revamped 23-day road trip borrowed from a 2012 initiative which sought to encourage Australian inbound visitation when new direct service SYD-DFW was introduced. It's being updated because American Airlines will begin direct flights from Auckland to Dallas in 2021.
"They like to travel independently, so a fly-drive where they fly over, rent a car and then drive through those three states is very appealing to them," said Sandy Price, VP tourism for Oklahoma City Convention & Visitors Bureau.
---

CES, which drew 170,000 people to the world's largest consumer tech show in Las Vegas in January, is going ahead with plans for an in-person event at the newly expanded convention center. CES is scheduled for Jan. 6-9, 2021.
---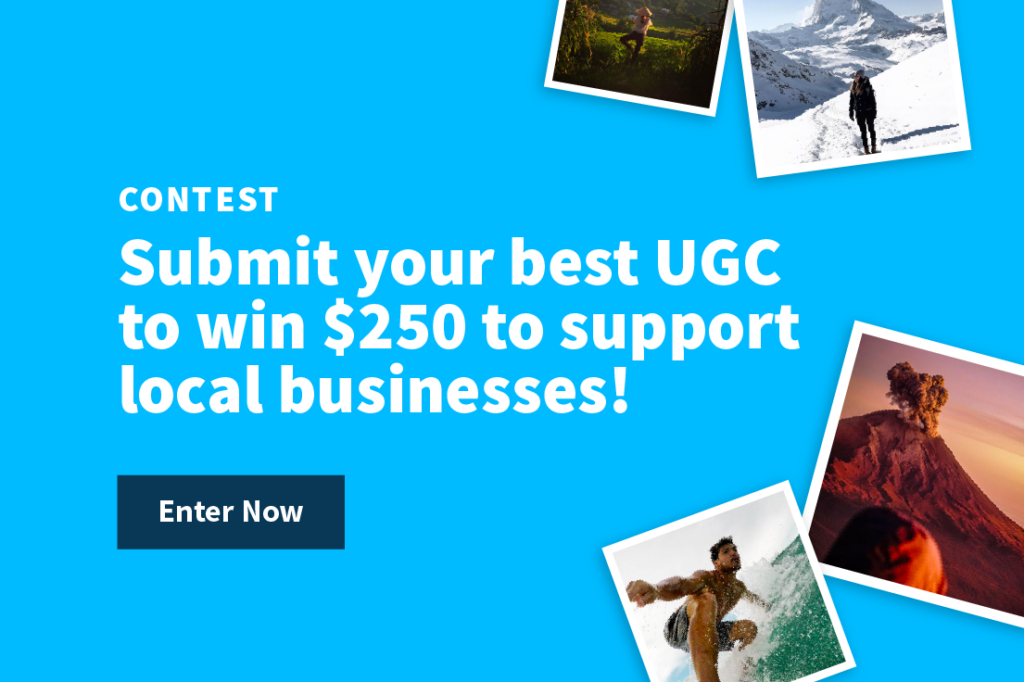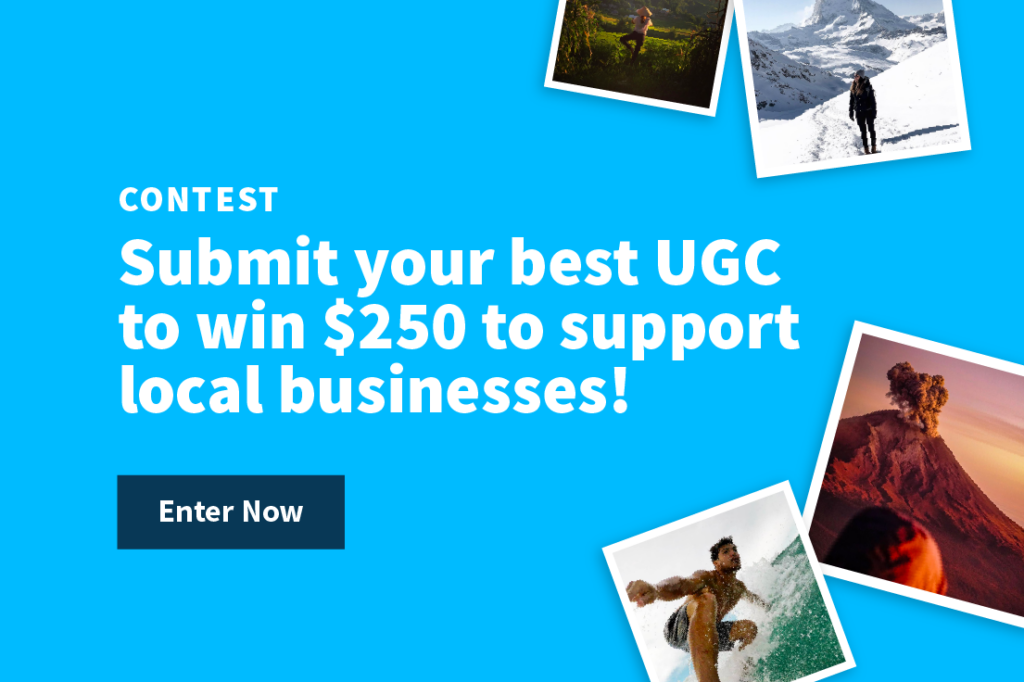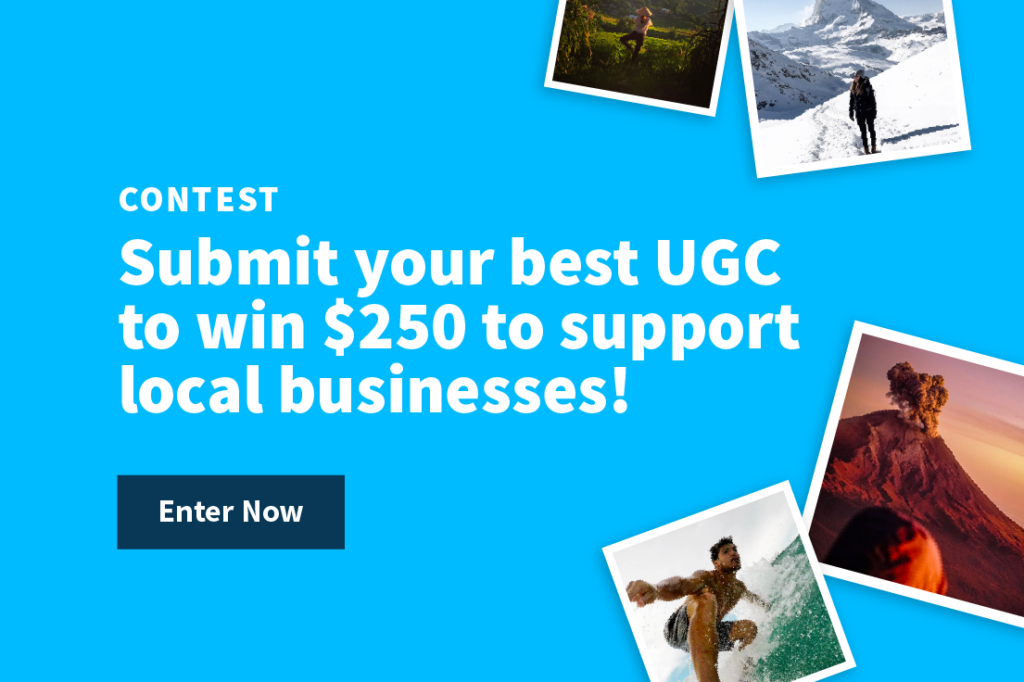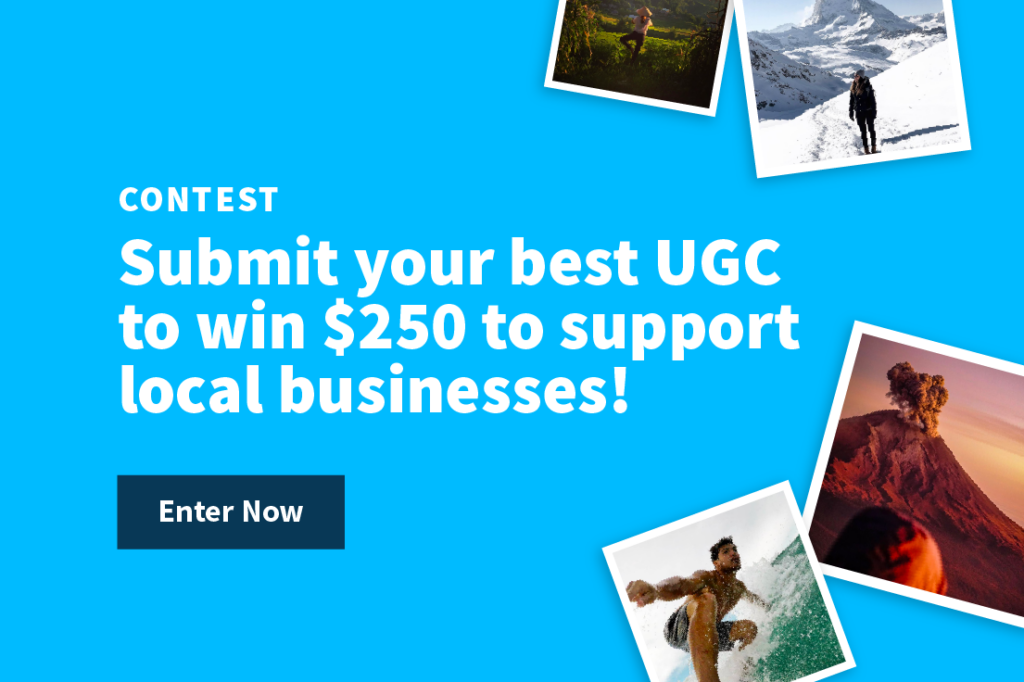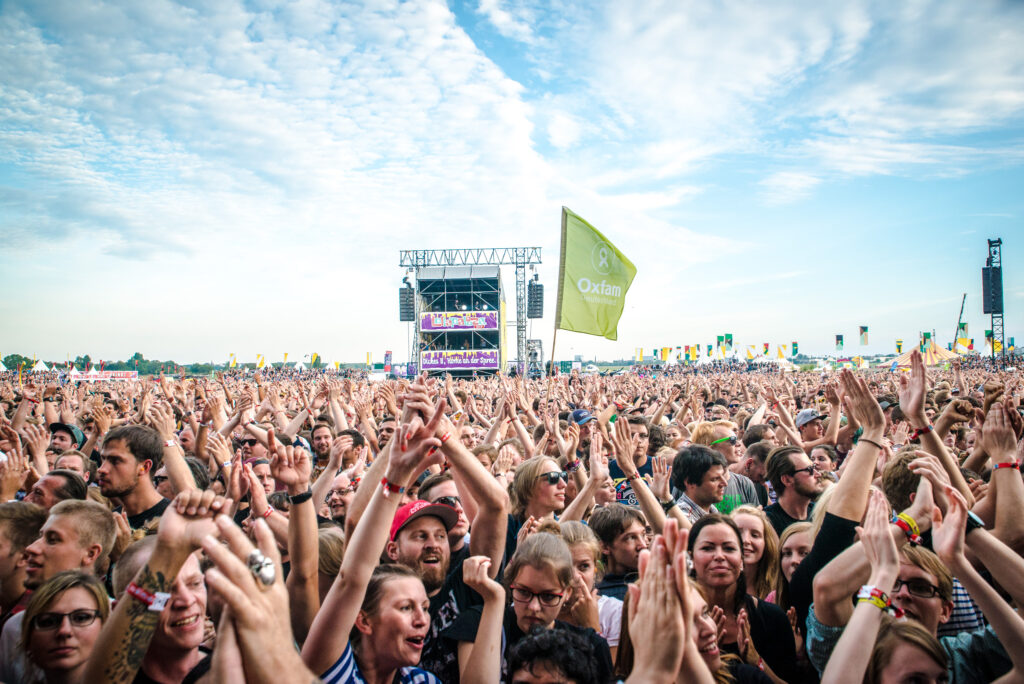 The 2020 Coachella Valley Music and Arts Festival and its country music counterpart Stagecoach are canceled. Travis Scott, Frank Ocean and Rage Against the Machine were set to headline Coachella, which was rescheduled for Oct. 9-11 and 16-18 at the Empire Polo Club in Indio, CA. The Stagecoach lineup included Thomas Rhett, Carrie Underwood, Eric Church, ​​Lil Nas X, Billy Ray Cyrus, ZZ Top and Alan Jackson.
For the first time in its 98-year history, the legendary Hollywood Bowl is canceling its summer season. Los Angeles' Greek Theatre canceled its 2020 season for the first time in 90 years.
In Chicago, all outdoor permitted special events slated through Labor Day have been canceled including Chicago Summer Dance, Taste of Chicago, Lollapalooza, Chicago Air & Water Show and Chicago Jazz Festival.
---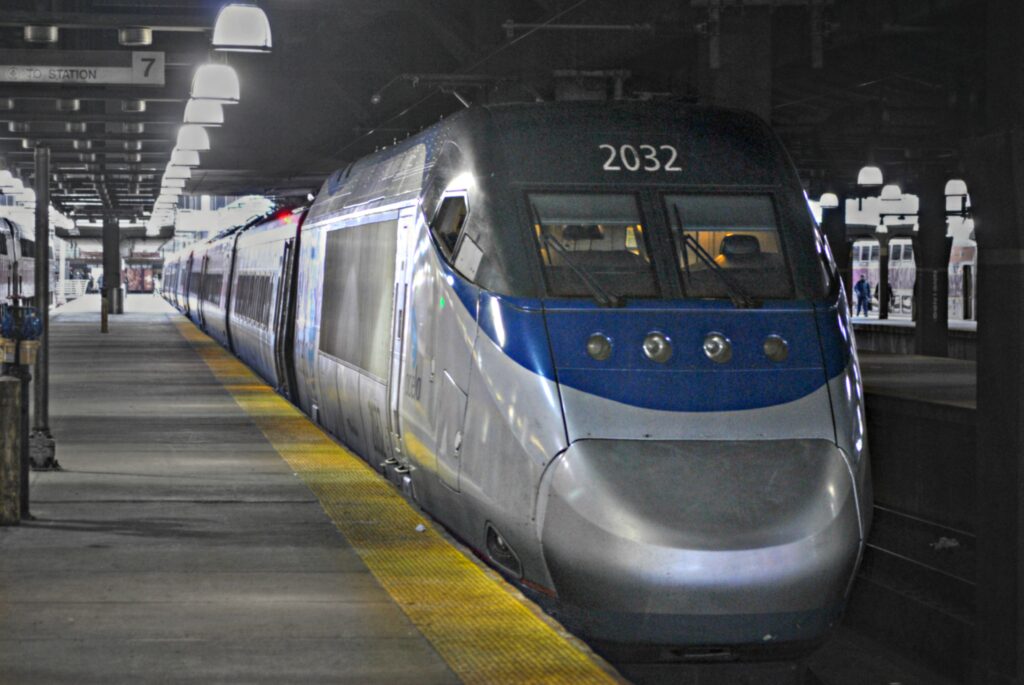 Amtrak is ending daily service, moving to three times weekly, at hundreds of stations on long-distance routes outside the Northeast starting Oct. 1. The carrier is also planning to reduce train frequencies in the Northeast Corridor, the busiest in its network. The downsized operations come as Amtrak prepares to cut about 20% of the staff in response to the pandemic crisis. Demand for service has plummeted to historic lows.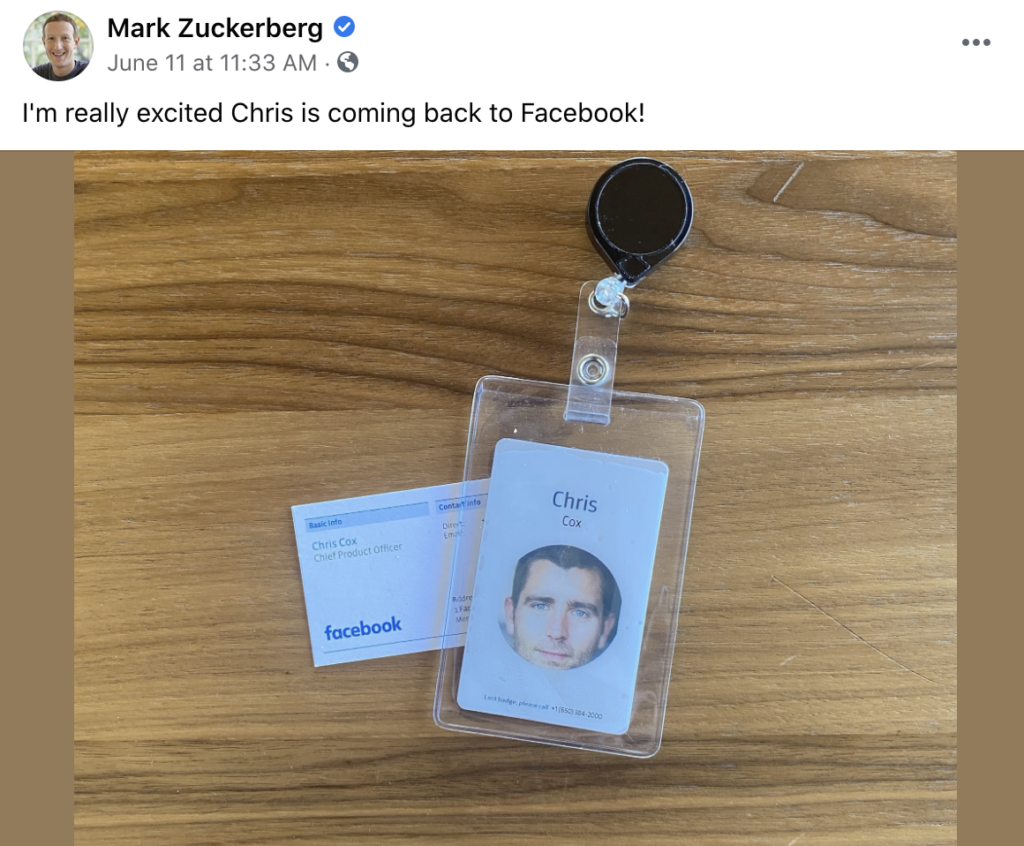 With this post, news was released that Chris Cox is returning to Facebook as chief product officer as the company navigates another turbulent wave of internal and external criticism.
His departure a year ago was a highly publicized one, breaking close ties with Mark Zuckerberg after more than a dozen years as a key player. Cox was previously responsible for the family of apps: Facebook, WhatsApp, Instagram, and Messenger. The Verge reports, "A longtime company executive who had been seen as a potential heir to the CEO job, Cox left the company last March after Zuckerberg announced the company would enable end-to-end-encryption across its suite of products." Watch this space.
---
Jobs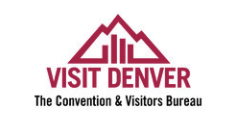 Visit Denver has an opening for a digital marketing manager with 5-7 years web operations experience required and a convention sales manager covering Washington D.C. territory.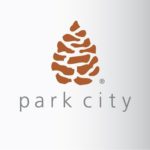 Park City Chamber of Commerce | Convention & Visitors Bureau is conducting an executive search for a president & CEO via SearchWide Global.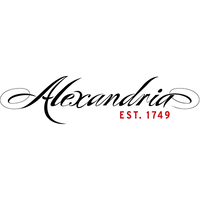 In Virginia, Visit Alexandria is hiring a director of communications – tourism marketing with 7-10 years' experience.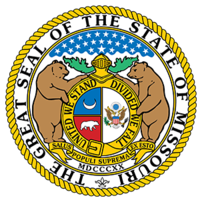 The Missouri Wine & Grape Board in Jefferson City has an opening for a marketing specialist with two years' experience.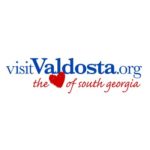 In Georgia, Valdosta-Lowndes Co. Conference Center & Tourism Authority is searching for a conference sales director, via SearchWide Global.

SearchWide Global: General manager @The Grounds, a 60-acre complex with a 160,000-sq.-ft. event space in Placer Valley, CA, midway between San Francisco and Lake Tahoe via SearchWide Global.

Madden Media has openings for a senior marketing communications specialist, digital marketing specialist, and content strategist in Tucson.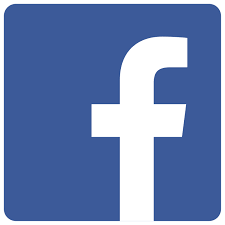 In Menlo Park, CA, Facebook in hiring an executive communications manager AR/VR with 8-10 years' experience in the technology communications environment.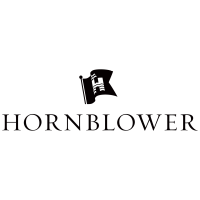 Hornblower Group has an opening for a director of customer experiences – corporate in Westlake Village, CA.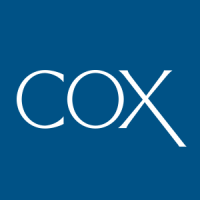 In Atlanta, Cox Communications is recruiting a multimedia account executive-travel to focus on providing DMOs with marketing and advertising solutions around the drive market.

Jarvis Communications, specializing in wine, spirits, food, and travel, a is hiring two full-time employees: an entry-level account coordinator in Los Angeles and an experienced social media manager/digital content strategist based in LA or San Francisco Bay Area.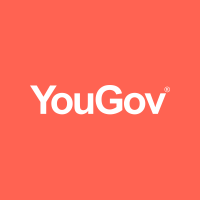 In New York City, YouGov is hiring a sector head of travel and tourism in a newly created senior role.
A Houston suburb, the City of Pearland, TX is seeking a full-time sales manager for marketing to leisure and business travel segments for the destination.
---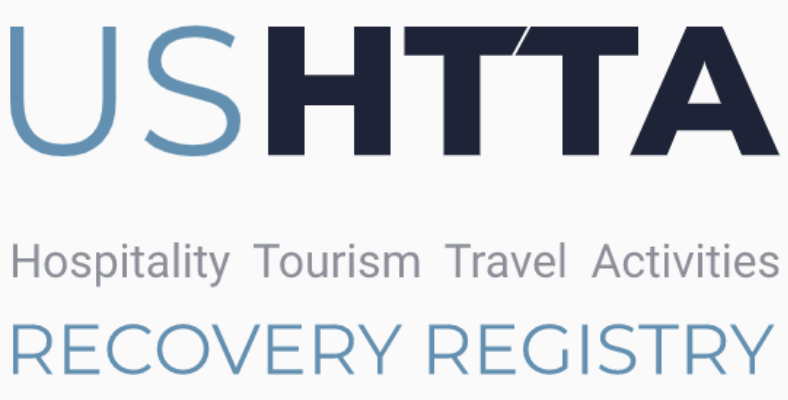 The non-profit HTTA.US (Hospitality, Tourism, Travel and Activities Recovery Registry) compiled a snapshot of how the travel and hospitality workforce in the U.S. is doing.
Related: Meet HTTA.US: A New Jobs Recovery Registry For Our Community
They conducted an informal survey on the private Facebook group called "Hospitality Family" of approximately 50,000 members who connected to working/worked for hotels, attractions, DMOs, restaurants, museums, live events and ticketing…etc.) See the results below.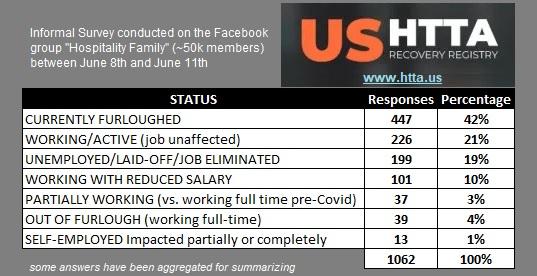 ---