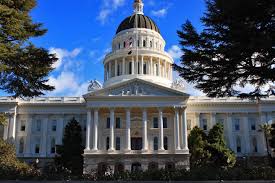 With gubernatorial races in 36 states and three territories this fall, state tourism boards "increasingly face pressure to justify higher spending, or in some cases even their existence," reports Skift.
State general fund spending for enacted FY 2018 budgets is up only 2.3 percent from FY 2017 — the slowest growth rate since fiscal 2010—and that has a direct effect on state tourism budgets.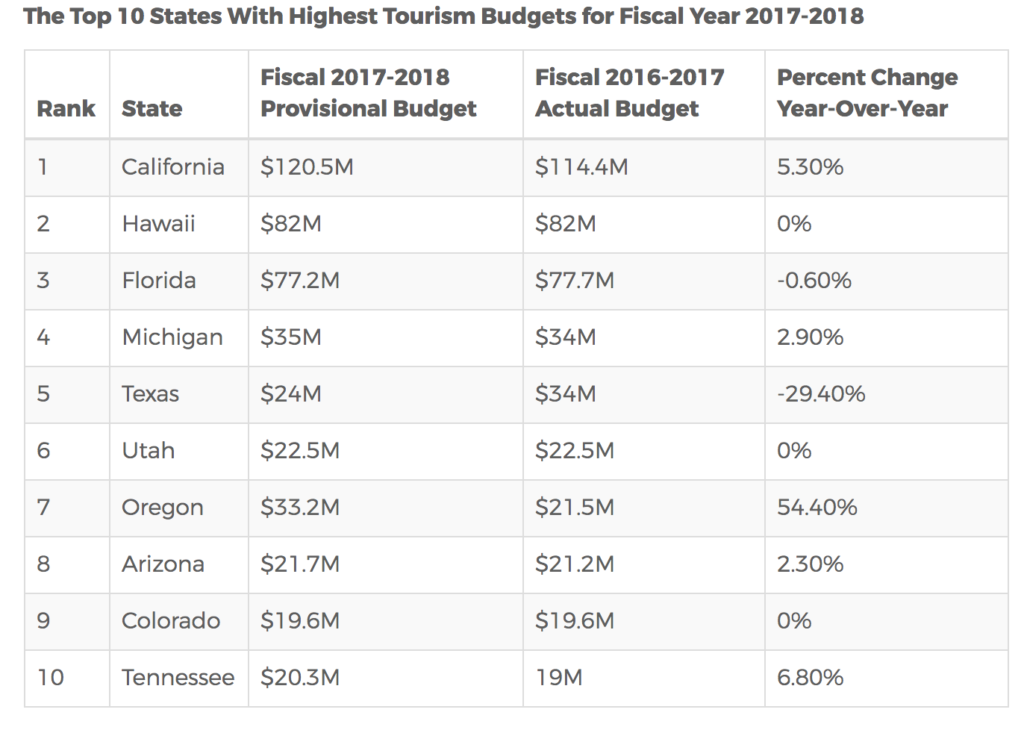 The average state tourism budget is under $20 million. And It's a very mixed bag of budgets out there, with some states clearly benefitting from the better funded efforts of their own major cities. For example, compare $20 million for Nevada to $360 million for Las Vegas or $34 million for Texas compared to nearly $100 million for the budgets of Dallas, Houston, and San Antonio combined.
Note: Hawaii's legislature voted to cut $13 million from the organization's current $82 million for the upcoming fiscal year.
Related: Hawaiian Eruption: State Tourism Authority Chief is Fired
Sort of Related, a Very Popular Post: How Many States Has the Average American Visited?