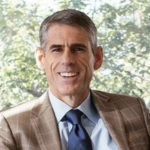 MMGY Global grows more global under the leadership of CEO Clayton Reid. The Kansas City-headquartered agency, which positions itself as the world's largest integrated marketing company specializing in travel and hospitality, announced that it has acquired the high-profile British travel and travel and tourism public relations firm, Hills Balfour. Read more from our sister publication, Inbound Report here.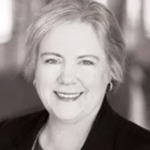 Lots has happened at Houston First, which runs Houston's convention and tourism bureau and also operates a convention center, theatres, parking facilities and more in the nation 's fourth largest city. Dawn Ullrich, who served as president and CEO of the quasi-public, was ousted after announcing her intended retirement at year end.
Inbound Report indicates that, "The dismissal of Ullrich stunned the tourism community in Houston and came in the wake of Ullrich's own announcement that she had planned to retire from her CEO post by the end of the year. An attorney who has more than three decades experience working for the city of Houston, including a number of years with its convention center, she came to Houston First when it was established in 2011."

In 2014, the agency assumed the duties of the Greater Houston Convention and Visitors Bureau. Houston First has a $240 million budget and 240 staff members."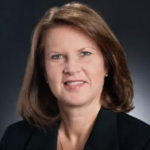 Within two days, Houston City Council announced that it had confirmed Brenda Bazan, chief financial officer of Houston First as the new CEO of the organization. According to Inbound Report,
More from Inbound Report, "Bazan, a certified public accountant for three decades, has served as Houston First Corp.'s chief financial officer since 2011. Previously, she was deputy director, finance and administration, for Houston's convention and entertainment facilities department. And prior to that, she worked for more than two years as director of financial reporting in the City of Houston Controller's Office."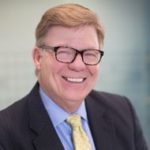 Meanwhile, in Kansas City, Visit KC announced the appointment of Patrick Geschwind as its interim president & CEO, following the Jan. 31 departure of Ronnie Burt (The Travel Vertical, 1/16/2018) from the position following accusations of harrassment by another employee of that agency. Geschwind, owner and senior consultant at Patrick Geschwind & Associates, has 25 years of marketing, sales and human resource positions within SBC Communications (now AT&T).

Geschwind's interim role at Kansas City's tourism bureau began on Feb. 20. Meanwhile, a committee of the Visit KC board of directors is conducting a national search for a permanent replacement.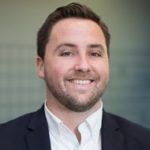 More from Visit KC: Derek Byrne assumes the role of social media manager to oversee all social media strategy, management and implementation for each of Visit KC's social channels, including Facebook, Twitter, Instagram, Snapchat and LinkedIn. He previously served as a communications specialist for Texas A&M University, where he managed the institution's student- and family-focused channels. Byrne also has PR and marketing experience with Development Counsellors International, a New York-based tourism marketing firm.
***Send us your news***