Just For Fun: Will any other American city ever catch up?
---
For the first time ever, America observed Indigenous Peoples' Day as a federal holiday on Monday, issuing a presidential proclamation that makes no mention of Christopher Columbus. The October day with that name was first recognized as a national holiday in 1934 by President Franklin D. Roosevelt.
In 1992, to coincide with the 500th anniversary of the 1492 arrival of Christopher Columbus, Indigenous Peoples' Day was instituted in Berkeley, California. Momentum built over the past two decades as dozens of cities and states adopted the re-named holiday on the second Monday in October.
Empty Pedestals: The latest count shows 36 public monuments of Christopher Columbus have been removed since the 1970s.
In Columbus, Ohio, two statues remain hidden in storage while city officials considered the options following their removal in July 2020. A 7,000-pound bronze gift from Genoa, Italy in 1955, the Italian-American community wishes to weigh in on the decision making process.
In San Francisco, the Columbus statue in front of Coit Tower was removed by the city in June 2020, which issued a statement saying "It doesn't align with San Francisco's values or commitment to racial justice."
In Minneapolis and Saint Paul, the Twin Cities recognize Indigenous Peoples' Day. Last year, the Columbus statue on the State Capitol grounds was pulled down as a protest. More than a year later, the fate of this statue is still up in the air.
Nevertheless, there are still 149 statues and probably 6,000 places that commemorate Columbus — colleges, schools, streets, rivers, mountains, parks, traffic circles, and even entire cities. That makes Columbus third among U.S. monuments and memorials, according to a national audit by the Philadelphia-based nonprofit Monument Lab. Only Abraham Lincoln and George Washington get a greater presence in American statuary.
In this Bloomberg CityLab piece that traces the topic, the writer suggests Americans aren't ready to scrub the explorer's name from the calendar just yet. "Check back in 2092," he proposes.
---
Steal this idea: Our inbox is flooded by content from destinations across the USA, pitching Halloween-themed events, pumpkin weighing contests, spooky stuff and haunted hotels. There's still time to produce your blog with a scary roundup for Halloween…or pull out last year's for a quick refresh.
Our favorite one comes from Richard Stenger on behalf of the Humboldt County Convention & Visitors Bureau in Northern California, a.k.a. Bigfoot Country on the Redwood Coast. Richard shares an intriguing press release explaining how this ultra-popular haunted house image has dominated all others for the spookiest-looking one, attracting Hollywood and Google searches alike. He writes: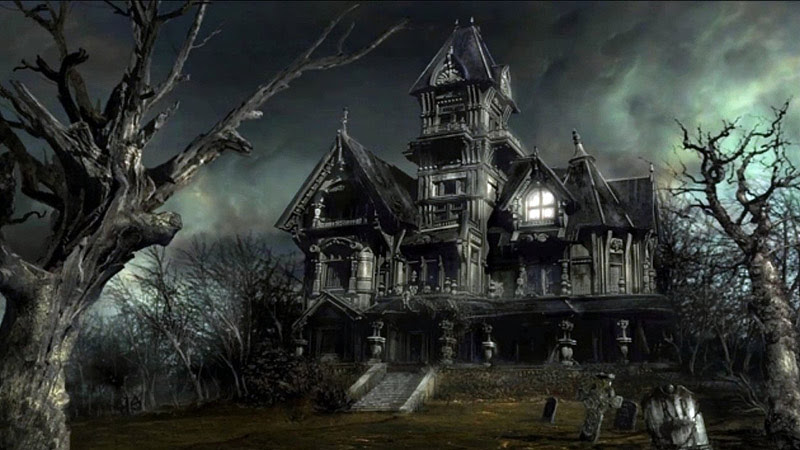 "The nation's most photographed Victorian, a charming home in Eureka, has a diabolical side that becomes more pronounced each October. The Carson Mansion, a green gabled Queen Anne affair overlooking Humboldt Bay, serves as the backdrop of selfies from tourists the world over. It also does double duty as the poster child of haunted houses, inspiring Disney attractions, Hitchcock stories and Halloween-ish works of weirdness. To celebrate the spooky season, Victorian Seaport tour guides are offering special prices on their Old Town walks."
---
Steal this idea: Have you considered making a video of the making of a video?
Travel Wisconsin Fall 2021 Campaign: Go Behind the Scenes
"Showcasing all that makes Wisconsin such an incredible place to visit in a single campaign is no easy feat. In fact, planning and production start more than a year in advance," says Secretary-Designee Anne Sayers. The team, including Chief Marketing Officer Shane Brossard, have produced a look behind-the-scenes to give people an idea of at what's involved in putting together Travel Wisconsin's fall campaign.
Anne comments, "This global pandemic posed such a challenge…not only to our industry — which was of course the first hit, arguably the hardest hit — but also to us as an organization, as Travel Wisconsin, how were we going to handle this?"
Shane adds, "I have never been a part of a production where we hit fall colors just right. You'll see it for yourself in the TV spot. It's just spectacular."
Watch it here (3:23 mins.)
---
Steal this idea: Ohio's Scarecrow Capital is less than four hours' drive from Detroit. Last week, Visit Fairfield County kicked off the third annual Trail of Scarecrows. Naturally, there's an app for that…
With a lineup of 250+ scarecrows to see in 14 communities, there's a map to locate them all and also a contest to vote for a favorite.
---
The challenge: "Let's make Mesa, Arizona the most accessible city in America," says the explainer video. "Accessibility should be everyone's concern."
Mesa, which already leads U.S. cities on accessibility, has launched a visual interpretation services for visitors and residents with Aira. It's a new accessibility technology that serves people who are blind or have low vision.
Prior to arrival, visitors can download the Aira app and get access to a trained Aira agent who can assist with trip planning. While in Mesa's city limits, visitors can access the agent to guide them throughout public buildings, attractions, restaurants, hotels and more.
"I want to find my way to the outside and call a Lyft, please."
"Absolutely, it looks like you have the doors just ahead of you."
"I'm trying to purchase some tickets to go on the subway."
"Certainly."
"Good morning, Joanne. I'm looking to find a coffee shop near me."
"From my dashboard, I can see a few. I found one with fours stars on Yelp. How does that sound?"