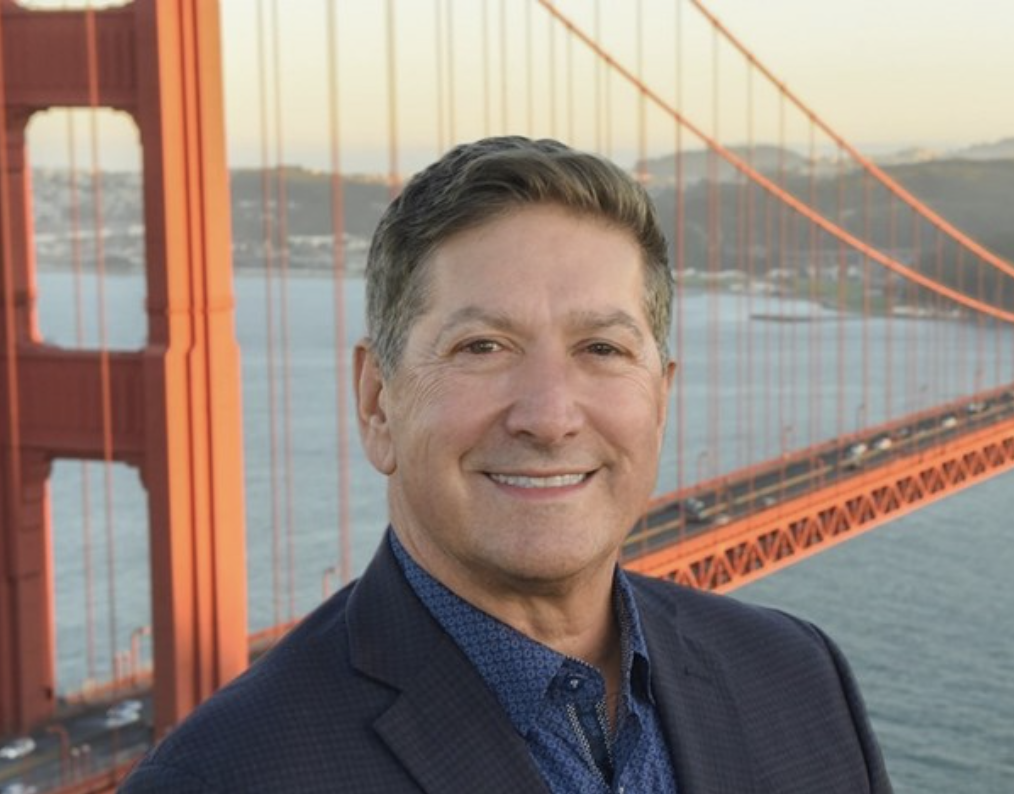 Destinations International has named five 2020 inductees to its Hall of Fame and presented its annual Destination Organization Leadership Award to Joe D'Alessandro, president and CEO of San Francisco Travel Association, the DMO founded in 1909.
The Destination Organization Leadership Award was created in 2017 and is among the association's most prestigious honors, recognizing those outstanding individuals who, through their exceptional work and achievements, have made a significant contribution to the destination marketing industry and a profound difference in the communities they serve.
The five 2020 Hall of Fame inductees are (l to r):
Bonnie Carlson, CDME, president and CEO of Bloomington (Minn.) Convention & Visitors Bureau
Solomon and Gloria Herbert, publishers of Black Meetings and Tourism Magazine
Wendy Perks Fisher, retired president and CEO of Rockford Area Convention & Visitors Bureau
Karolyn Kirchgesler, the recently retired president and CEO of Team San Jose, who sadly, passed away on May 29 after a battle with cancer.
---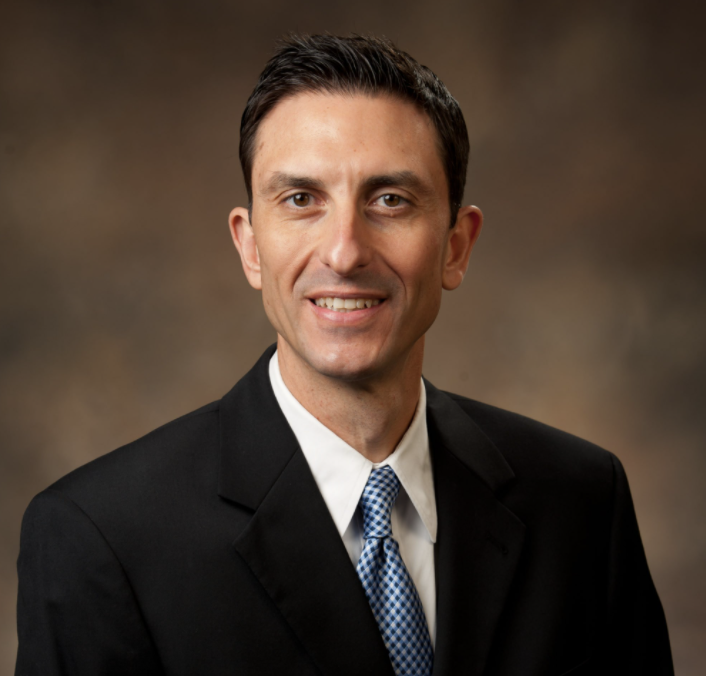 Georgia Department of Economic Development announced that Mark Jaronski, a 25-year travel and tourism industry leader and veteran Disney marketing executive, will lead Explore Georgia, the state tourism office within the Georgia Department of Economic Development.
Jaronski spent 16 years at The Walt Disney Company in Florida in a variety of marketing roles including manager of Disney Cruise Line PR, brand manager of Walt Disney World theme parks, and director of external communications for Disney Parks Worldwide. He is former chairman of U.S. Travel Association's communications committee. Since 2016, Jaronski has been serving as CEO of Select Registry Distinguished Inns of North America.
---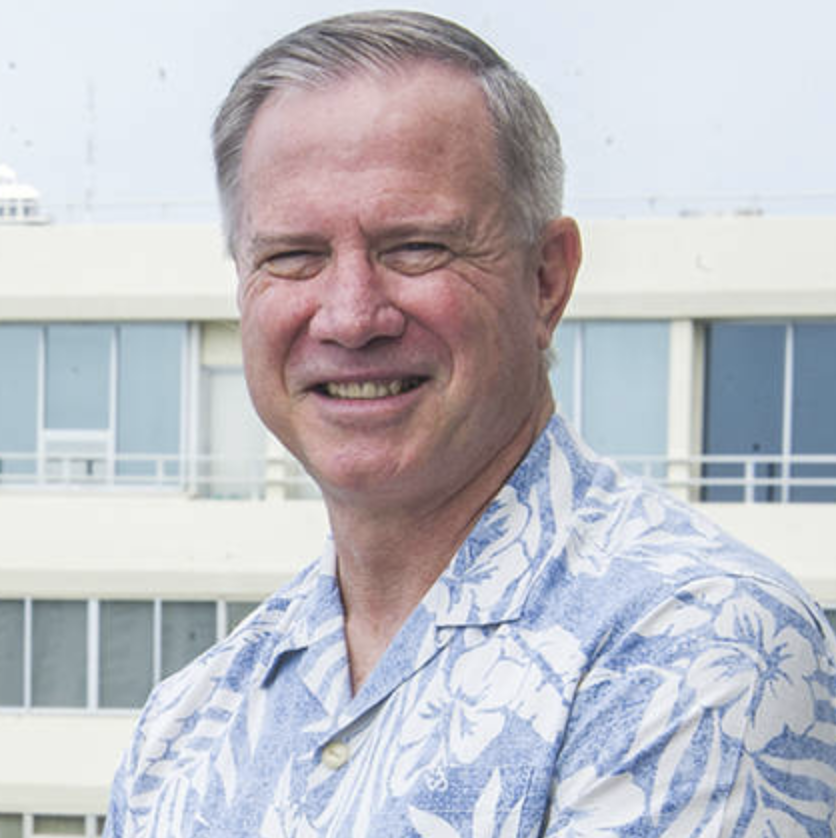 Hawaii Tourism Authority is on the hunt again for a new leader as HTA president and CEO Chris Tatum has given notice that he will retire and move to Colorado on Aug. 31 after 40 years in the hospitality industry.
Tatum took over the top HTA job in December 2018 following a 37-year career with Marriott International.
The announcement comes as Hawaii's tourism industry has ground to a halt with no clear path to recovery. Hawaii's inter-island quarantine is ending on June 16 but the mandatory 14-day quarantine for out-of-state arrivals remains in effect into July.
The Star Advertiser indicates that "HTA's fiscal year 2020 budget was $86 million, but the agency has reduced its fiscal year 2021 budget to $55.2 million. HTA plans to reduce its branding budget from more than $51 million in fiscal year 2020 to about $28 million, a 44.5 % drop."
---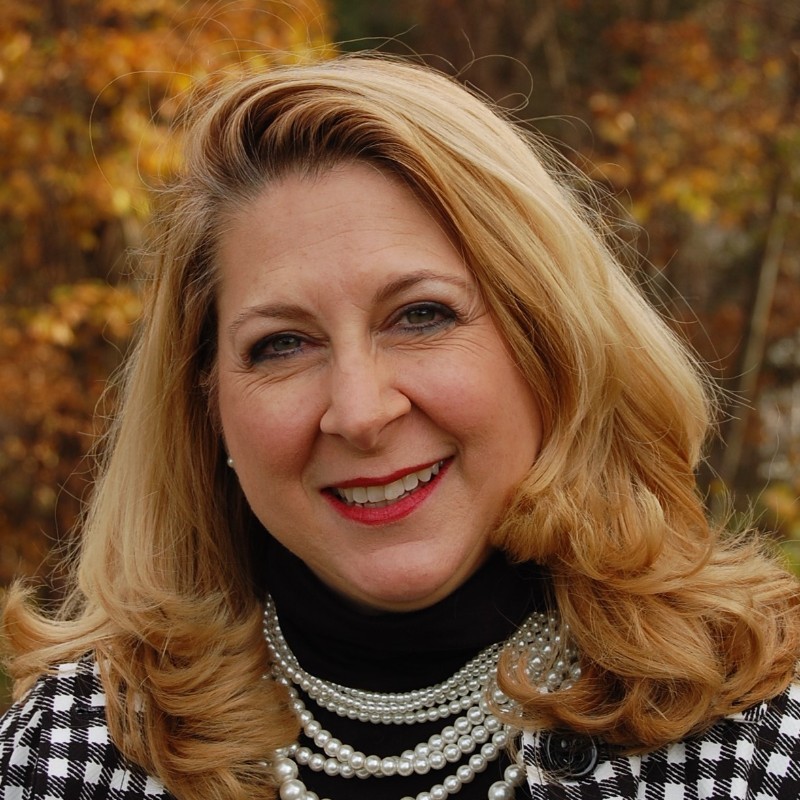 In New York State, Melaine Rottkamp has been named president and CEO of Dutchess Tourism, effective July 21. She will succeed Mary Kay Vrba, who has served in the post for nearly 26 years. Rottkamp has worked at Dutchess County Tourism for more than eight years, serving most recently as vice president.
---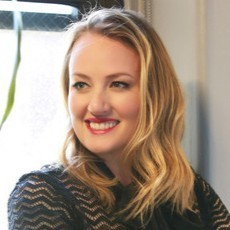 Destinations such as Explore St. Louis and Experience Columbus are working with local venues and establishments to demonstrate a commitment to health and safety by attaining GBAC Star Accreditation, presented by ISSA, the worldwide cleaning industry association. GBAC STAR establishes requirements to assist facilities with work practices, protocols, procedures, and systems to control risks associated with infectious agents, such as SARS-CoV-2, the virus responsible for COVID-19.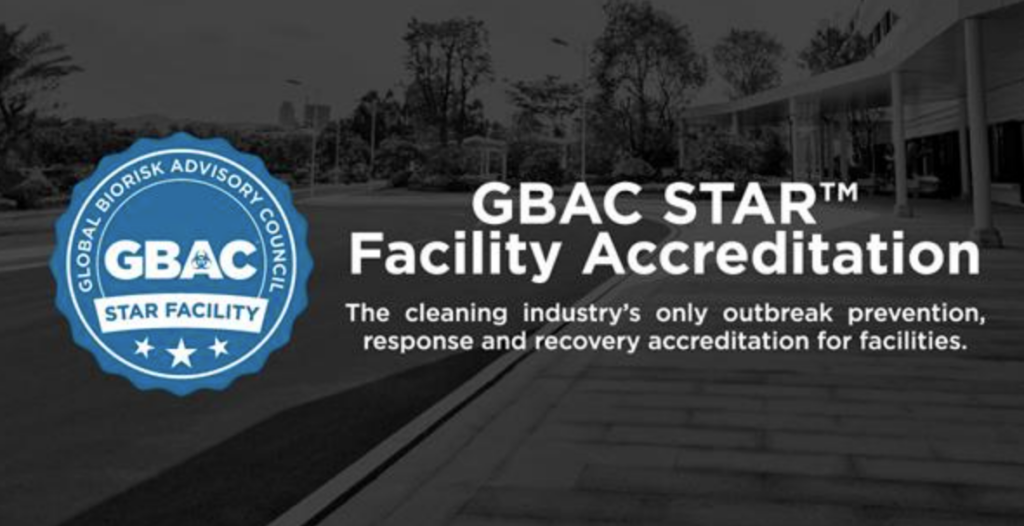 Stephanie Davis Smith, VP of Content & Marketing at Connect Travel, talks to Brian Hall, CMO at Explore St. Louis and Sarah Townes, VP Marketing at Experience Columbus about how "CVB Staffs Become Infectious Disease Experts" in this post. Read more about these efforts here.
---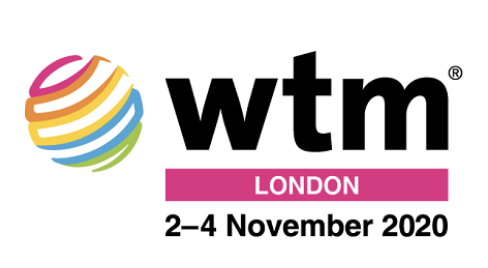 London World Travel Market has announced plans to go ahead with its scheduled in-person event on Nov. 2-4, 2020*. The ExCel London centre event typically draws 30,000 industry attendees.
*Note: Election Day in the U.S. is Nov. 3, 2020.

The New York Times Travel Show has made a different decision, cancelling its event scheduled to take place on Jan.29-31, 2021 at the Jacob K. Javits Convention Center in New York City. Normally, it attracts more than 35,000 attendees with over 750 exhibitors from more than 175 countries, making it the largest travel trade and consumer show in North America.
---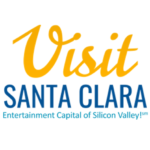 SearchWide Global has been retained to conduct an executive search to find the next president & CEO for the newly formed Santa Clara DMO. Santa Clara, California, is in the heart of Silicon Valley about an hour south of San Francisco where it is home to the 49ers Levi's Stadium and the Santa Clara Convention Center.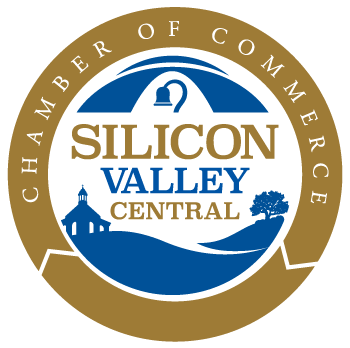 Silicon Valley Central Chamber of Commerce has started a search for a new CEO and president with the departure of former top executive Nick Kaspar. The organization is the third-largest business advocacy group in Silicon Valley, according to Business Journal, with $2.32 million in annual revenue in 2017 and 25 paid staff in 2017, the latest fiscal year for which figures were available. Contact: [email protected].
---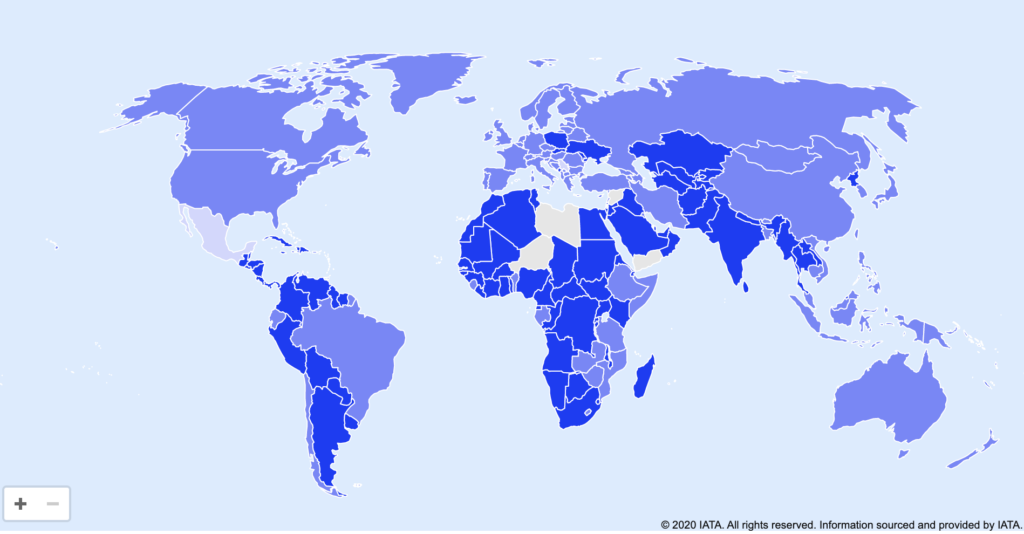 IATA has produced an interactive map to keep track of coronavirus travel restrictions, country-by-country. Find out the latest detailed information about restrictions that apply to international cross border traffic by clicking on any country using this link.
---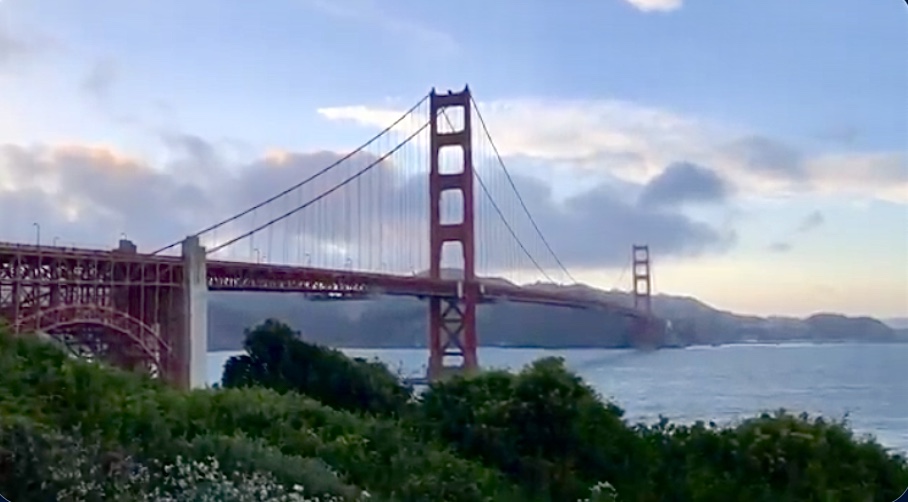 San Francisco, we have a problem. The weather is sunny and 72º F. under bright blue skies, but it's on the windy side. And our ears are ringing because "The Golden Gate Bridge Is Now a Giant Orange Wheezing Kazoo," says KQED, the local NPR station.
A confused and startled Twitterverse noted that this is 2020, after all.
Friends in London and Paris asked about it when the story made international news. The walkable, bikeable 87-year-old suspension bridge is consistently ranked by travelers as a top landmark on TripAdvisor.
Depending who you talk to, the sound is surreal, hypnotizing, trippy, annoying, nothing at all like a fog horn. Everyone agrees that it's crazy loud; complaints are coming in from residents all across the city.
The reason? Engineers installed new railing slats along the bike path on the bridge to help with seismic refit and wind resistance, but didn't take into account what happens when westerly winds blow right through.
Aargh. This comment in the San Francisco Chronicle is not amusing. "Officials said there are no planned fixes for the issue." To take a listen, click here.