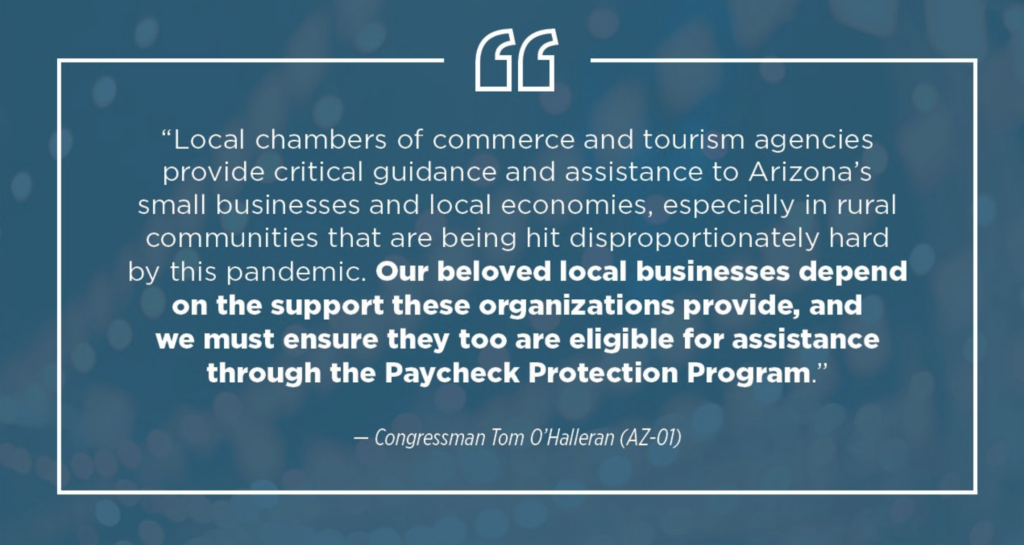 Recently introduced legislation (H.R. 6697) would expand eligibility for the Paycheck Protection Program to chambers of commerce, DMOs and other 501(c)(6) organizations. "Local Chamber, Tourism, and 501(c)(6) Protection Act of 2020," which would allow for those organizations with under 300 employees. U.S. Travel Association requests DMOs to please contact their representative and ask them to cosponsor the bill. Here's an activation link.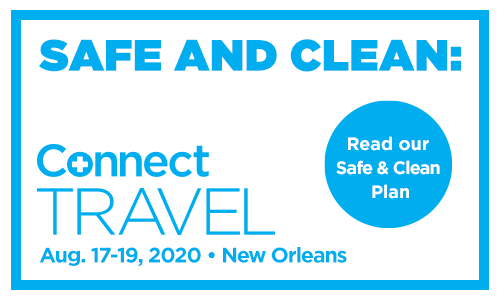 Connect is committed to implementing conscious and intentional processes to not only combat this virus, but promote healthy best practices that meeting planners can adopt at events, which will also become a consistent priority for all of Connect events during high- and low-risk time periods alike. These protocols will be in place for Connect Travel, planned for Aug. 17-19 in New Orleans. Read more here.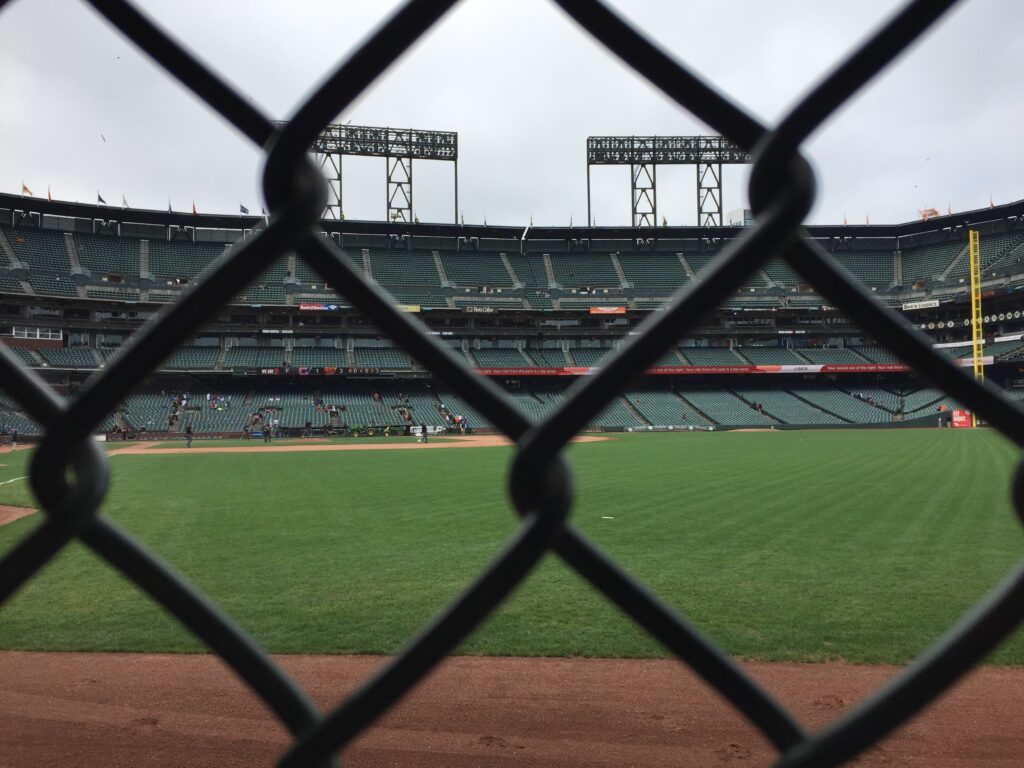 Major League Baseball owners have finalized a plan that may allow the 2020 season, scheduled to start on March 26, to start instead on the Fourth of July weekend. MLB owners and league management have agreed to an 82-game regular season, down from the traditional 162 games, with spring training beginning in early to mid-June. Games would resume without fans, if state legislation and health officials allow. In March, each of the 30 major league teams committed $1 million to assist thousands of ballpark employees affected by the interruption of baseball season.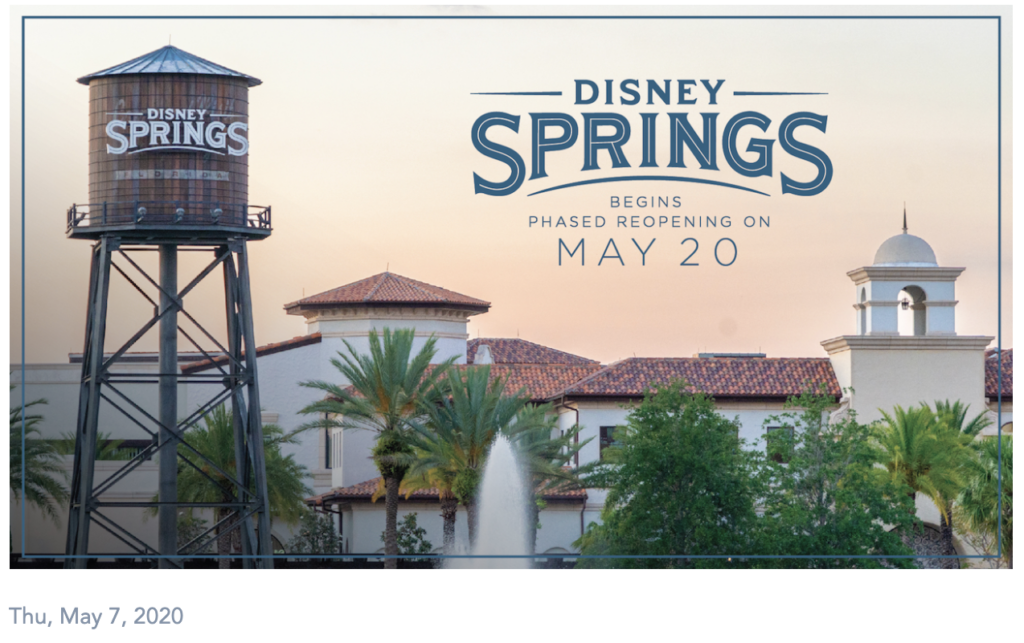 Disney Springs, the outdoor shopping, dining, and entertainment complex at Walt Disney World Resort in Lake Buena Vista, is beginning a phased reopening on May 20. A limited number of shops and restaurants will reopen at first. There will be limits on parking, operating hours, and how many people will be allowed to come in at once. In a blog post, Disney Springs indicated there will be increased cleaning and face masks will be required for cast members and visitors. Shanghai Disneyland reopening on May 11 could be the road map for future park openings. Read more here.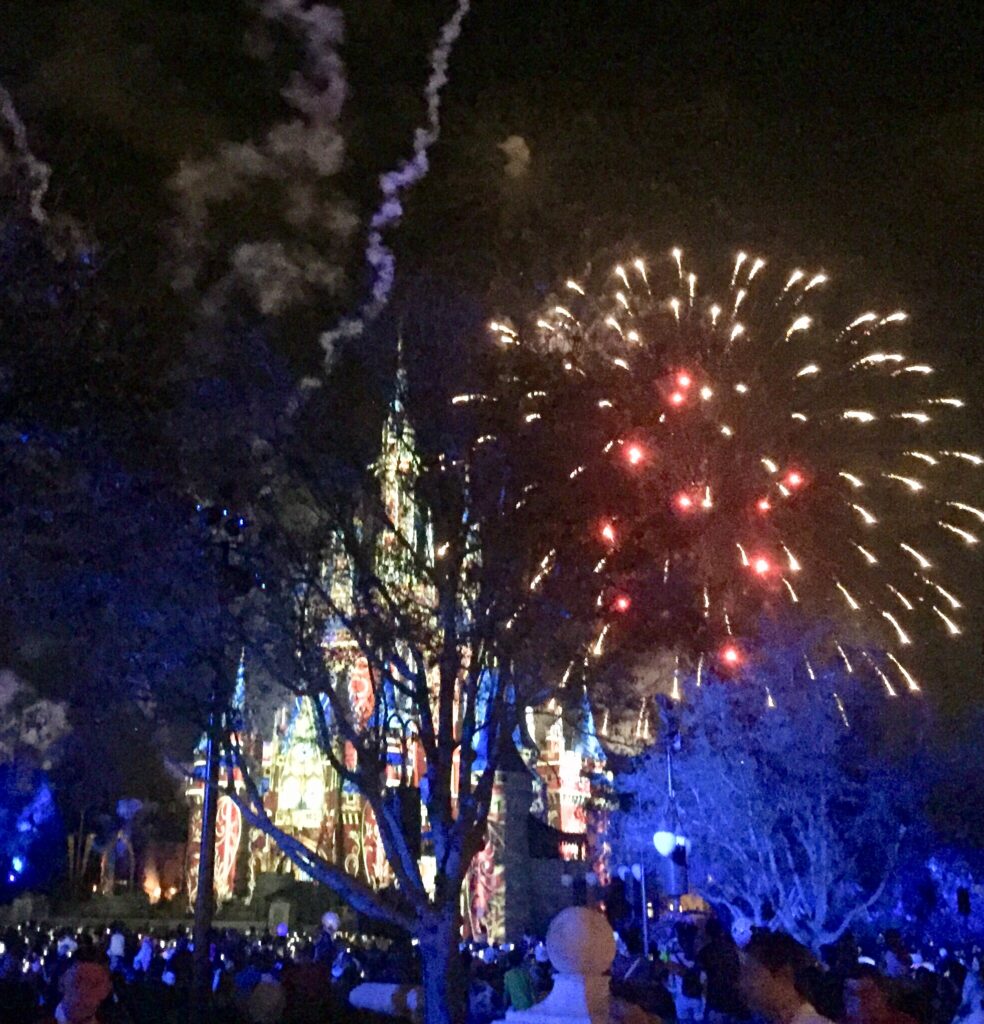 Walt Disney World in Orlando is accepting hotel reservations on its website for dates starting July 1. Disney World is also allowing customers to buy theme park tickets online from July 1.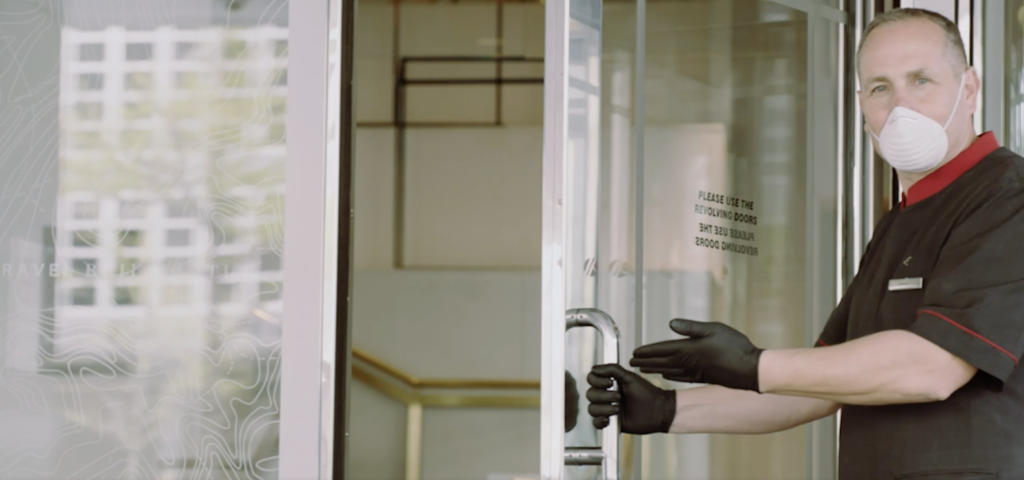 It's a big job. And things are going to look and feel very different.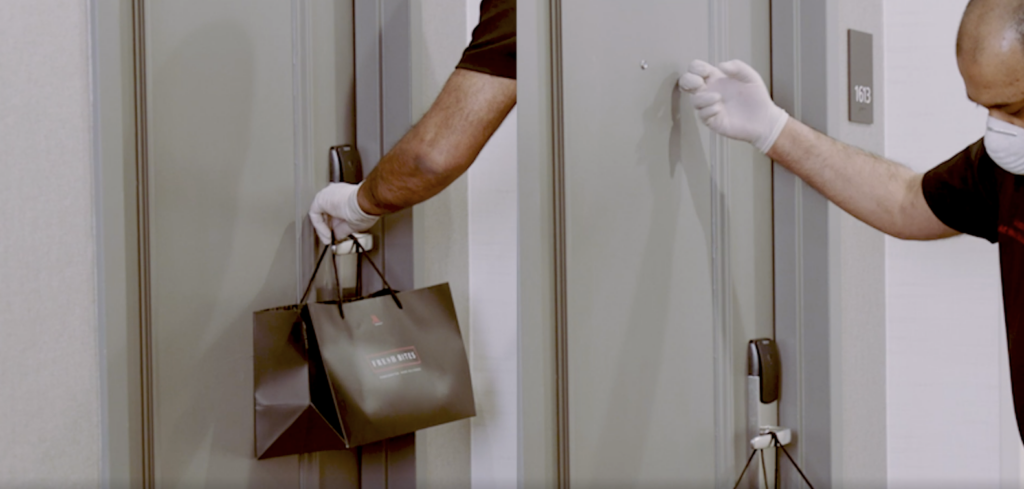 Marriott International, founded 92 years ago,is the world's largest hotel group with more than 1.1 million rooms in 5,700+ properties in 30 brands in over 110 countries. See the update on cleanliness commitment standards endorsed by Bill Marriott.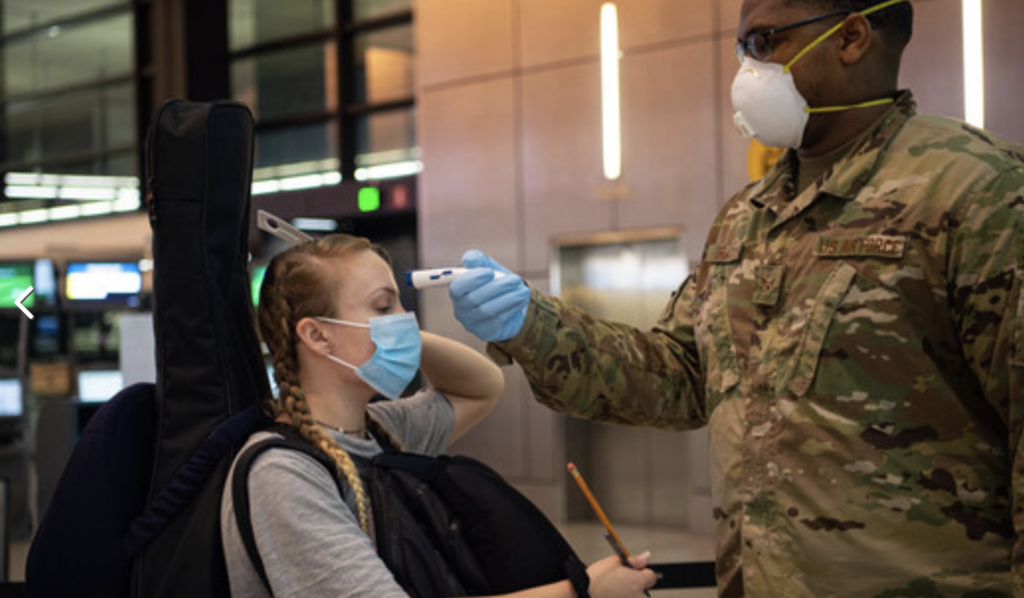 Frontier Airlines is the first U.S. airline to announce plans to implement temperature checks for all passengers and airport team members. Starting June 1, customers will be screened with touchless thermometers prior to boarding. Anyone with a temperature registering 100.4º F. or above will not be denied boarding. If time allows, there will be a second reading.

TSA will now require employees wear facial protection while at screening checkpoints, a measure to be implemented over the next few days. Passengers are not required, merely encouraged, to wear facial protection, although a growing number of airports (SFO, LAX, San Diego, Denver) and airlines are mandating the use of masks by passengers. TSA said that at security checkpoints, passengers may be asked to lower their facial covering for identity verification or if metal in masks set off alarms on the screening equipment.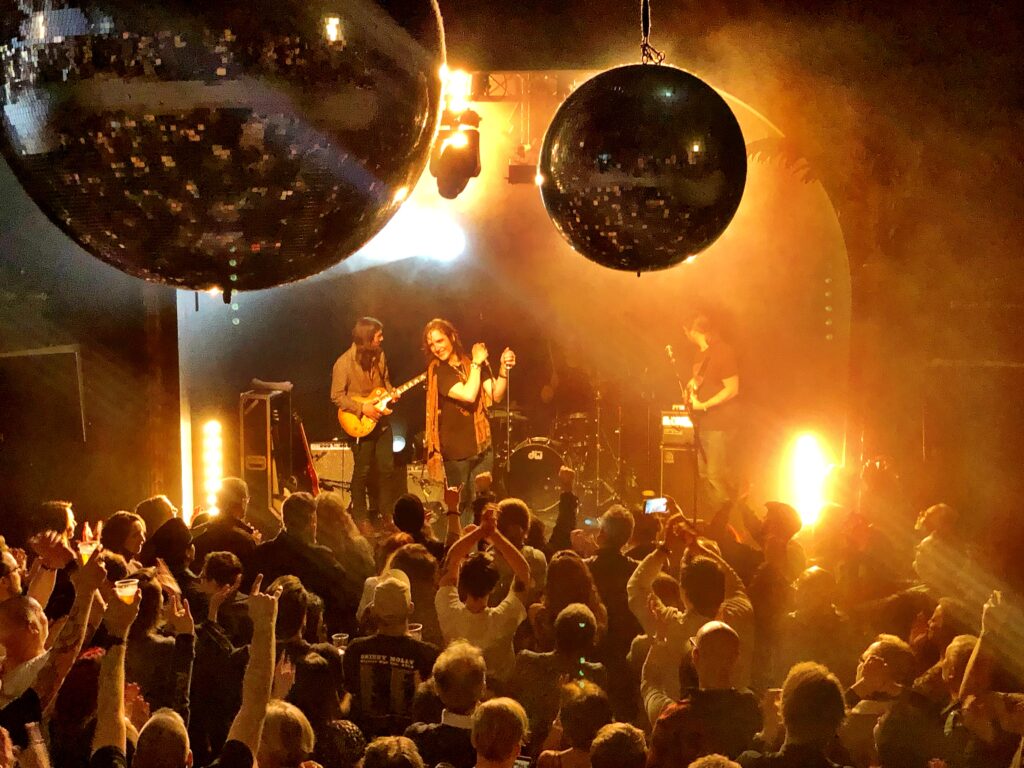 Live Nation is selling tickets for an Arkansas show from country-rock act Travis McCready that's being deemed "the industry's first socially distanced concert," Bloomberg writes. McCready's show is seen as a test case for whether concerts are possible in the time of a pandemic. Seats will be restricted, "so fans remain at least six feet apart," and capacity will be capped at 20%. Masks will be compulsory as will temperature checks at entry points. Fog sprayers will be employed for venue sanitation, and food and beverages "will be prepackaged or have lids." — LinkedIn.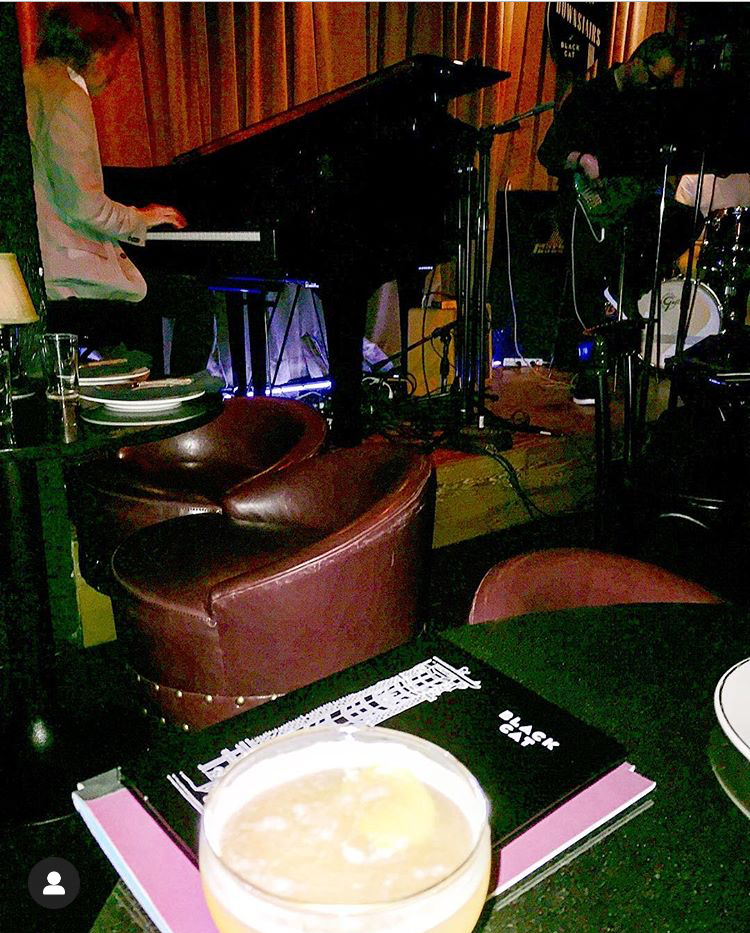 Music Cities Together is a joint initiative out of Austin and Washington DC to save music venues and clubs from shutting down. Variety reports, "Portland, Seattle (King County), New Orleans, Cleveland, Los Angeles, Austin, Albuquerque and Chicago are the first eight cities on board…" REVS (Reopen Every Venue Safely) is a pilot program that aims to "develop and disseminate action plans and budgets in the face of Covid-related challenges. Read more here.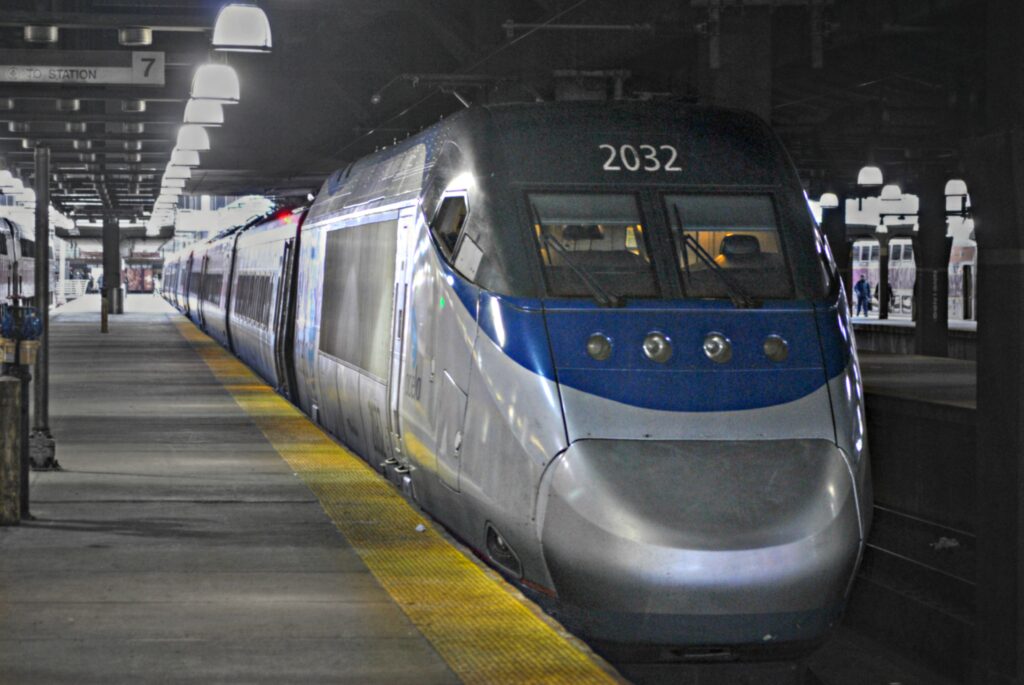 Amtrak has already instituted a social-distancing measure on board by cutting back coach and business-class ticket sales to 50% capacity. They also established a mandatory policy regarding face masks for all customers and employees starting May 11.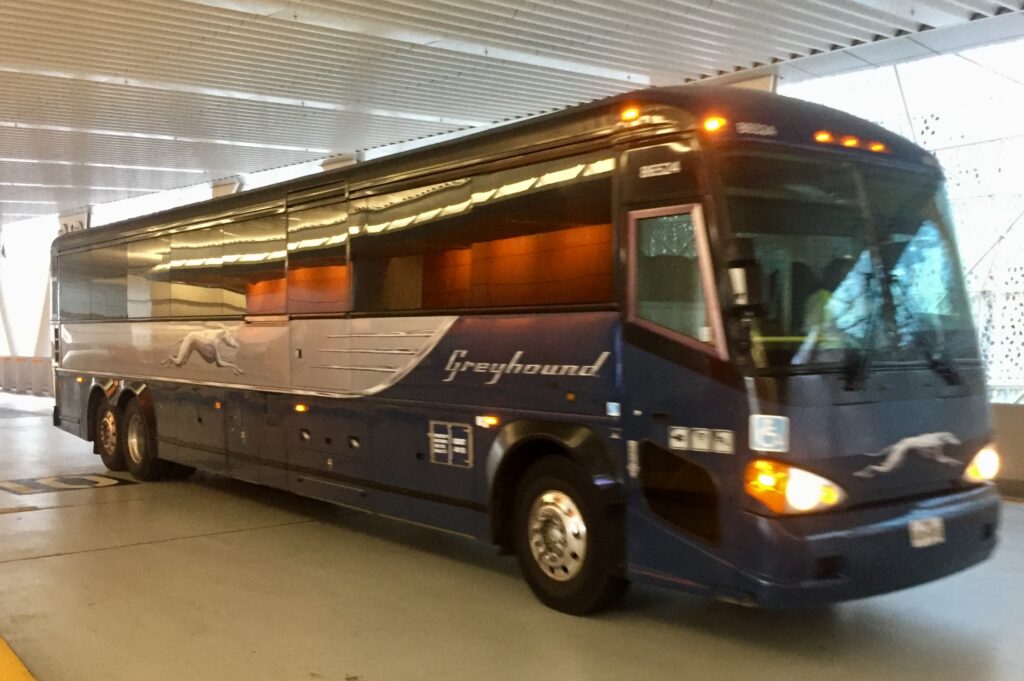 Greyhound institutes its mandatory system-wide face mask policy for travelers on May 13. Both carriers enforce their policy in waiting rooms, ticketing areas, boarding platforms, etc.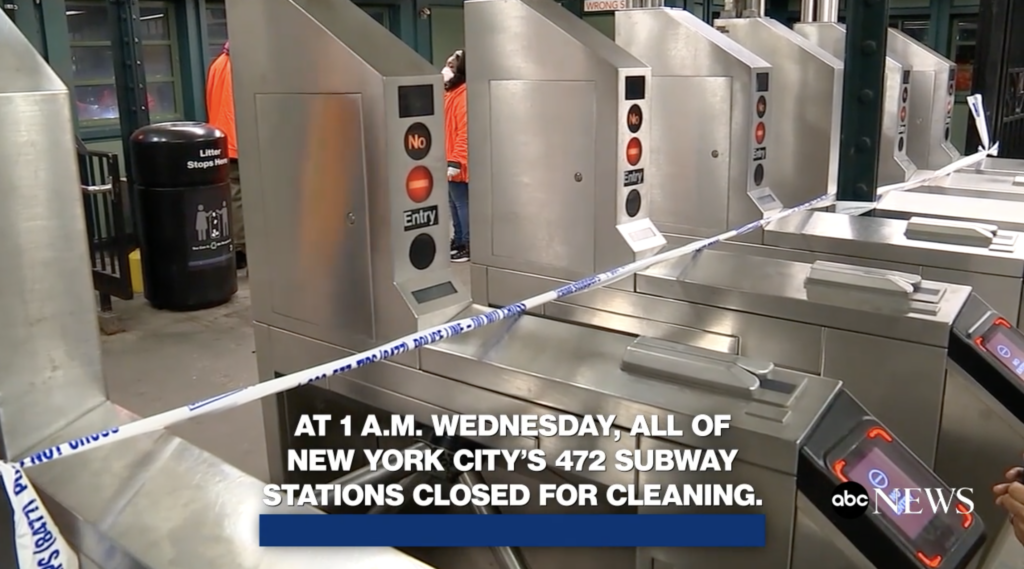 A small army of cleaners scoured the entire New York City subway system— encompassing 472 stations—in the first such closure in 115 years. The Metropolitan Transit Authority, a 24/7 operation, now closes from 1 a.m. to 5 a.m. daily for sanitation for the foreseeable future.
The New York City subway system has seen a 90% decline in its 1.7+ billion annual trips since the Covid-19 pandemic shut down the city and at least 109 MTA employees have died from the coronavirus.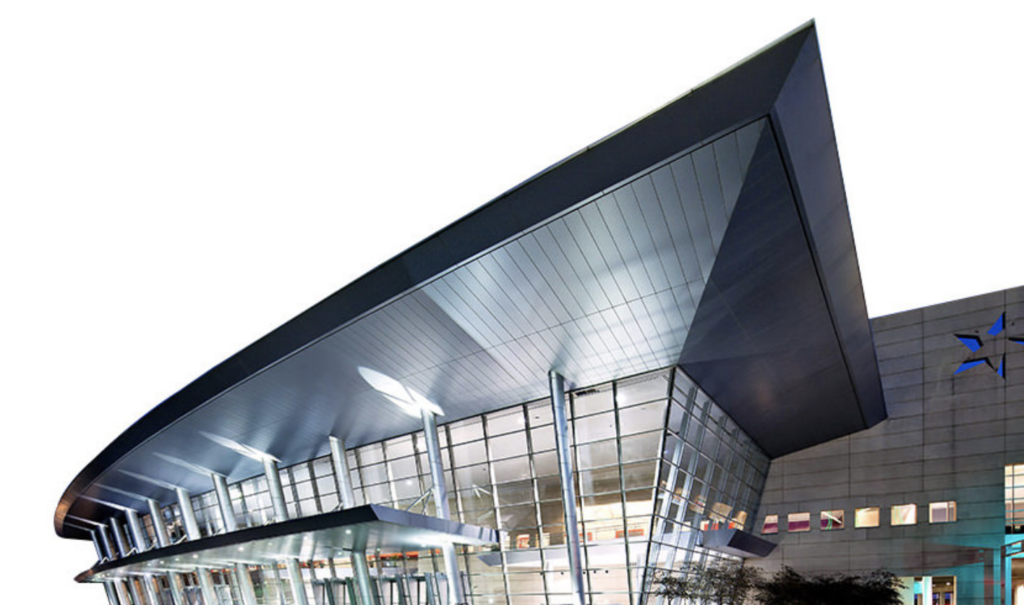 VisitDallas and the Dallas Tourism Public Improvement District (DTPID) are leading the nation today as the first destination to receive Global Biorisk Advisory Council (GBAC) STAR™ accreditation. It designates Dallas hotels, the Kay Bailey Hutchison Convention Center Dallas and selected city-owned arts and cultural institutions as sanitary and safe. The initiative is administered by a division of ISSA, the worldwide cleaning industry association, and is seen as the gold standard for facilities to implement cleaning, disinfection and infectious disease prevention protocols.

"When our residents, visitors and meeting and convention attendees are able to return and enjoy our great city, we want them to have peace of mind that Dallas is doing everything we can to create the safest and healthiest environment possible," said Craig Davis, president and CEO of VisitDallas.

Destinations International announced that the 2020 Annual Convention scheduled for July 14-15, 2020 in Chicago, will be a virtual event. There will be two full days of interactive educational sessions with polling, chat capabilities and Q&A during sessions. Details and registration here.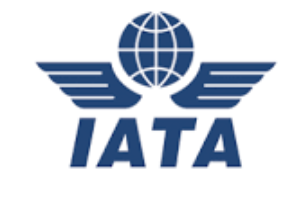 No middle seats on aircraft could mean a spike in airfares up to 54%, according to data released by the International Air Transport Association (IATA). Such a regulation to enforce social distancing would likely push average load factors below 62%, a point at which zero profitability is assumed, reports Travel Pulse.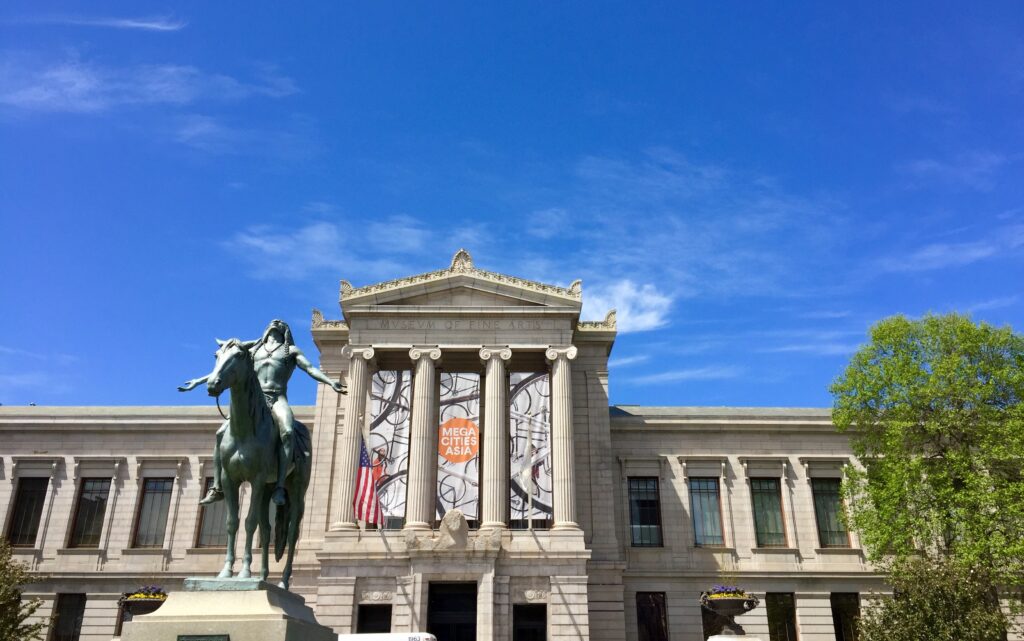 Advance reservations and a timed admission to museums and attractions may be the way forward, suggests Jason Cochran, editor-in-chief at Frommers.com. Pre-purchased entry can help to "thin out crowds and eliminate unexpected attendance surges, timed tickets have helped soften the inconvenience of queues. For the same reason, timed tickets will now help satisfy social distancing precautions," he writes. Read more here.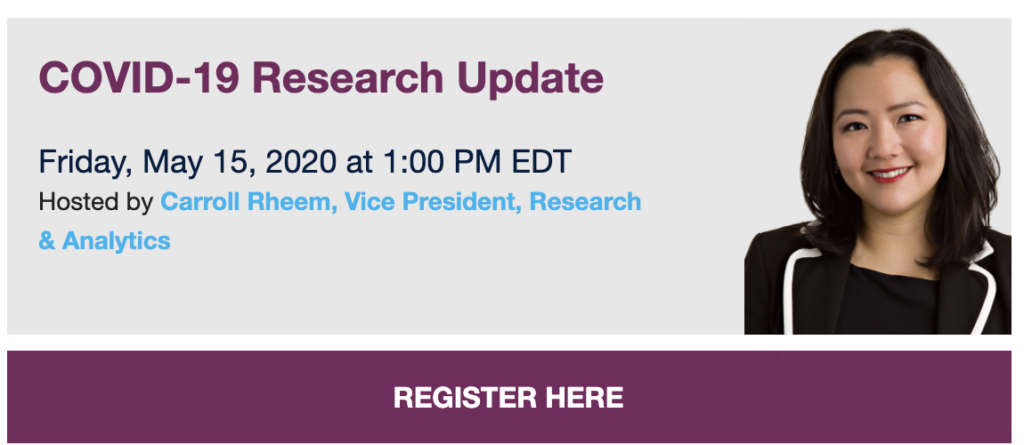 Vice President, Research & Analytics, Carroll Rheem, Brand USA is hosting a research update webinar to provide information on international market conditions: the status of the pandemic, economic outlook, consumer sentiment. — Friday, May 15, 2020 at 1 p.m. EDT. Register here.

If you'd like to join the next Brand USA Board of Directors Meeting, it's on May 20, 2020, register here.