By her own admission, the executive director of Webster Parish (LA) Convention & Visitors Bureau isn't well-versed in the use of Instagram.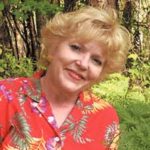 Don't press the wrong button
Lynn Dorsey, 61, accidentally posted a live, nude selfie video to the DMOs Instagram account with notifications to its followers. This was filmed at 10 p.m. on Dec. 19 on a bureau-purchased iPhone 7 from a hotel room in Baton Rouge, where the 14-year veteran regional tourism chief was traveling on bureau business. She remained unaware of the live feed until being notified by the Minden Press-Herald newspaper about 30 minutes after a reporter called for comment.
"It was a horrible, honest mistake," Dorsey said. "I am mortified. I would never send that type of content out intentionally. It was a very private message for my husband; it was a brand new phone and a new Instagram feature. I am a new Instagram user, and unfortunately I pressed the wrong button."
Not all PR is good PR
Located in northwest Louisiana, Minden in Webster Parish is commonly referred to as "The Friendliest City in the South," says a bureau press release. The tagline might want a refresh.
Jerry Madden, chairman for the Webster CVB told local news outlets. "We do not currently have a social media policy in place, because it was not a recognized need at that time. I'm sure that we will consider adopting new policies as we consider our next steps…We have requested she get her own phone and separate her business contacts from her personal contacts. That's the proper thing to do."
Minden Press-Herald indicates, "The phone was purchased in November for approximately $700 – which was within the Bureau's budget – with the understanding that Dorsey would use it for marketing tourism in Webster Parish.

Ms Dorsey is on paid administrative leave pending an upcoming board meeting later this month. After experiencing an initial spike in followers, @VisitWebsterParish was changed to a private Instagram account. It's now public once again.
Avoid social media embarrassment!
eTourism LABS (in Philadelphia on March 14-15, 2017 ) is partnering with DMAI and US Travel to offer a one-day Digital Boot Camp dedicated to newbies transitioning from other DMO departments into roles involving online promotions and social media. Get more details about the program before a rate increase on Feb. 1 and register here.