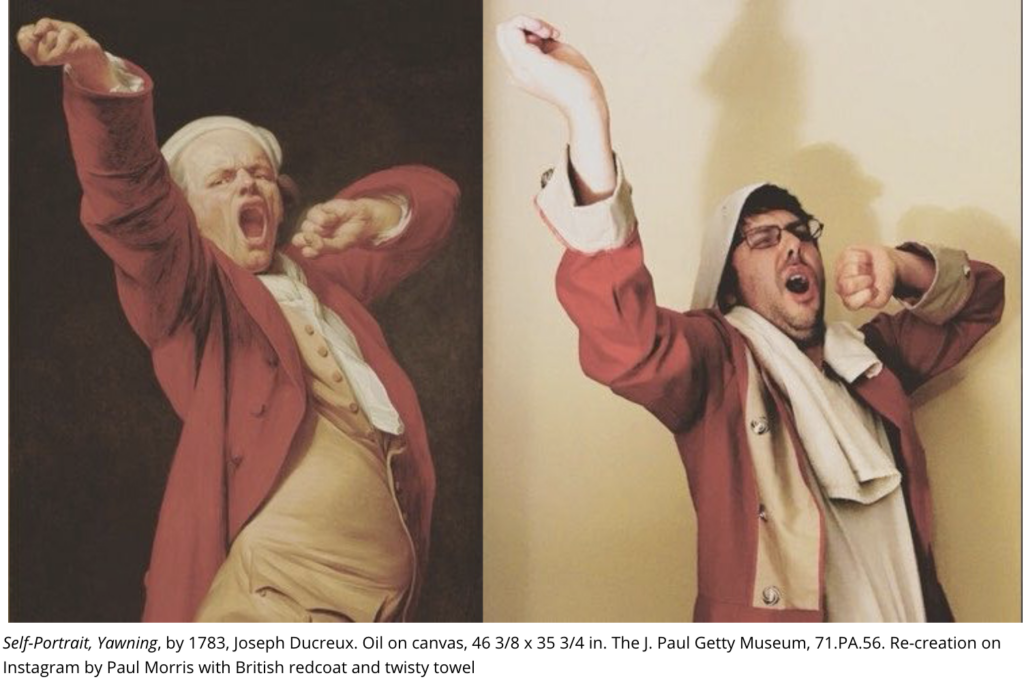 Yes, we were all about virtual tours of the destination in Week One in the Age of Coronavirus. Then came the Zoom virtual backgrounds, lists of restaurants doing takeaway and craft breweries producing hand sanitizer.
---
Related: "Steal This Idea" – Part I and "Steal This Idea" – Part II
---
As great as these initial response ideas are, creativity is bumping it up to even higher levels as April rolls on…generally without us.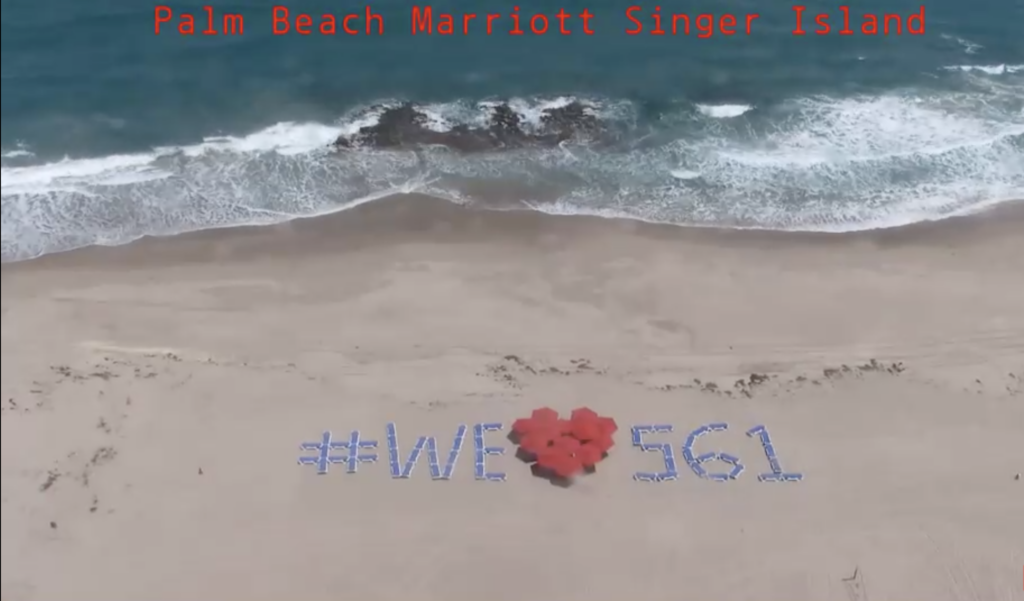 Thanks to Bill Geist, DMOU Podcast for this one:
"Imagine you are the general manager of a beachfront resort. You have no guests and the beach is closed. You have beach chairs and umbrellas with no one to enjoy them…or, do you?
Our friend Roger Amidon is the GM of the Palm Beach Marriott Singer Island Resort and Spa (area code 561). He and his team figured out a way that everyone can enjoy his beach chairs by arranging and re-arranging them to spell out rotating messages and then streaming them live from his rooftop cam. So cool."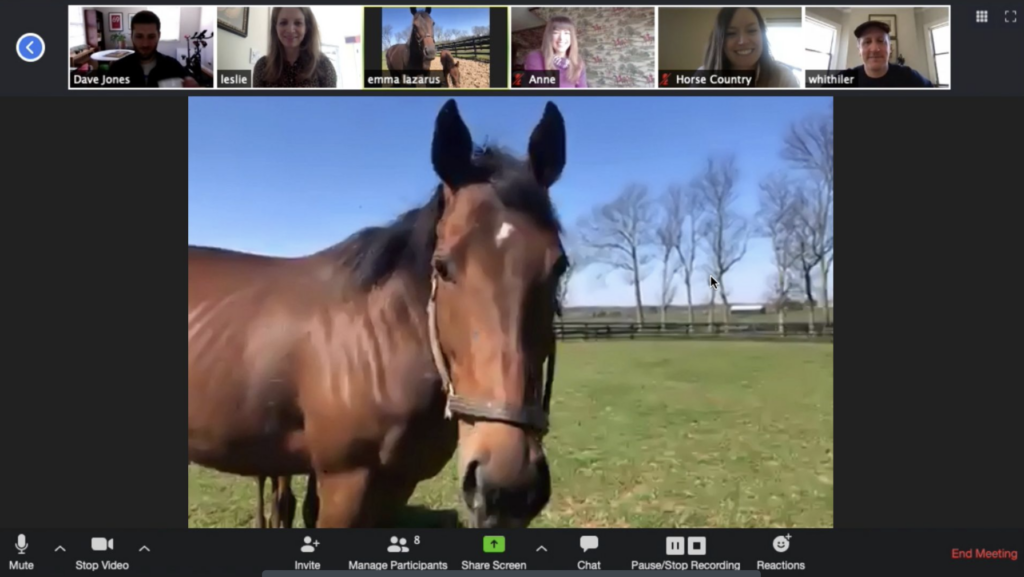 And from Team Cornett, the Kentucky creative marketing agency:
Zoom backgrounds are great, but you know what's even better? Checking off "Zoom conference with a horse" from your quarantine bucket list.
VisitLEX and Horse Country are hosting a Zoom conference on Thursday, April 9 at 1 p.m. ET. One hundred lucky attendees ('First Come, First Zoom') can actually attend a Zoom conference with a real-life horse on a beautiful Kentucky horse farm, Mill Ridge Farm. "We think folks will find connecting with this horse on Zoom to not only be a nice distraction but also kind of therapeutic," says the invitation. Click here to meet Emma Lazurus.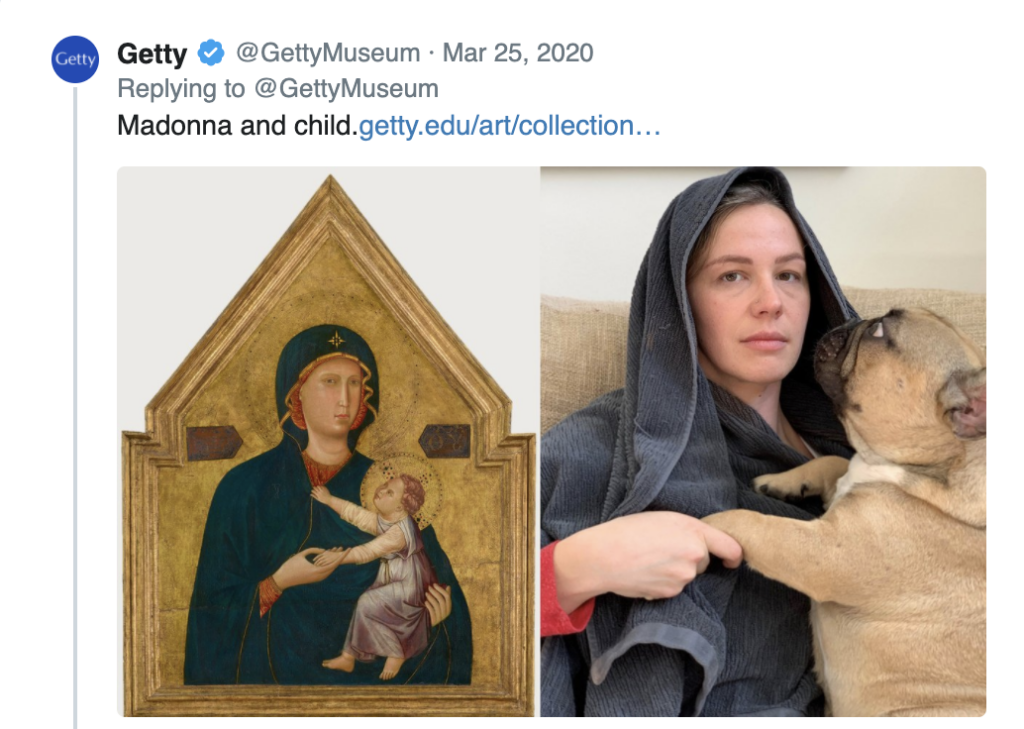 Life imitates art. The Getty Museum in Los Angeles asked people sheltered-in-place to re-create art masterpieces using objects found at home and share the real-life results on social media.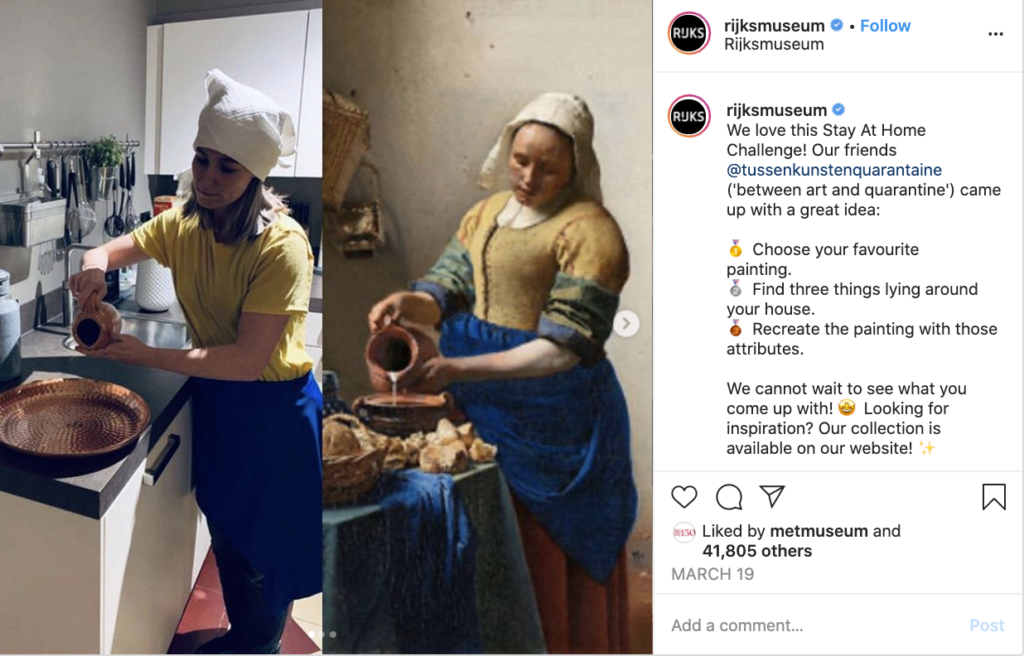 (OK, Amsterdam's Rijksmuseum may have started this off…) In any case, the results are fabulous. See more genius here.
Thanks to Matt Grayson, Dragon Trail Interactive, for sharing this: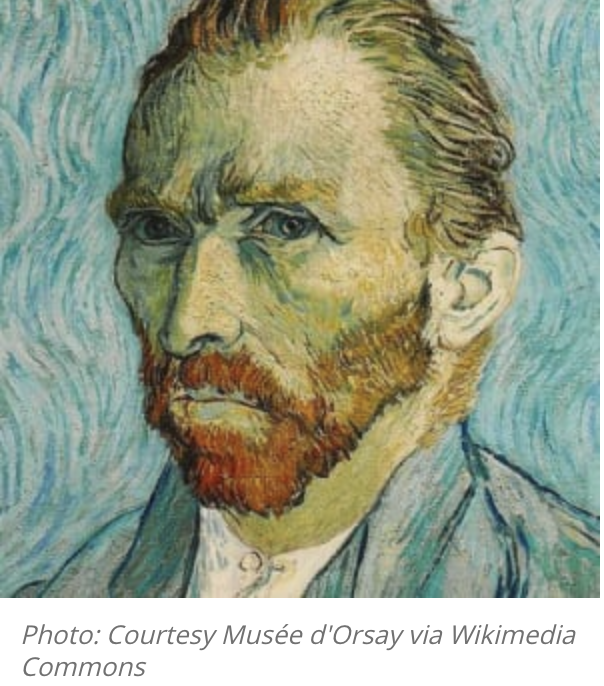 "At the end of March and start of April, tourism brands from around the world took to Weibo to celebrate springtime and Vincent van Gogh's birthday." To check the full #WeiboRankings for travel from March 30 through April 3, click here.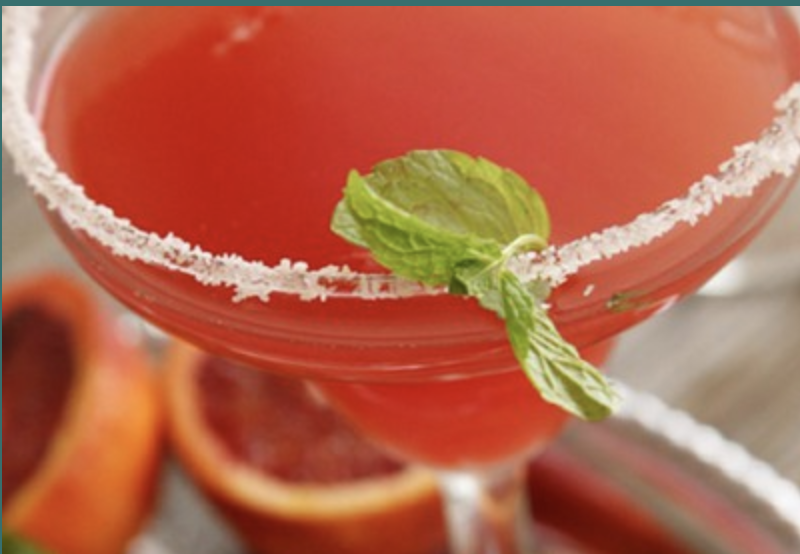 TOURISM Santa Fe is inviting audiences to (virtually) experience the city's tasty 45-strong Margarita Trail while they stay home. Unique recipes and bartenders' how-to videos comprise the new "Make Your Own Margarita Trail" story on Instagram. Vladimir Jones, the agency of record for the DMO, is making the videos and recipes match the "Uncover Your Different" brand refresh that went into market last September.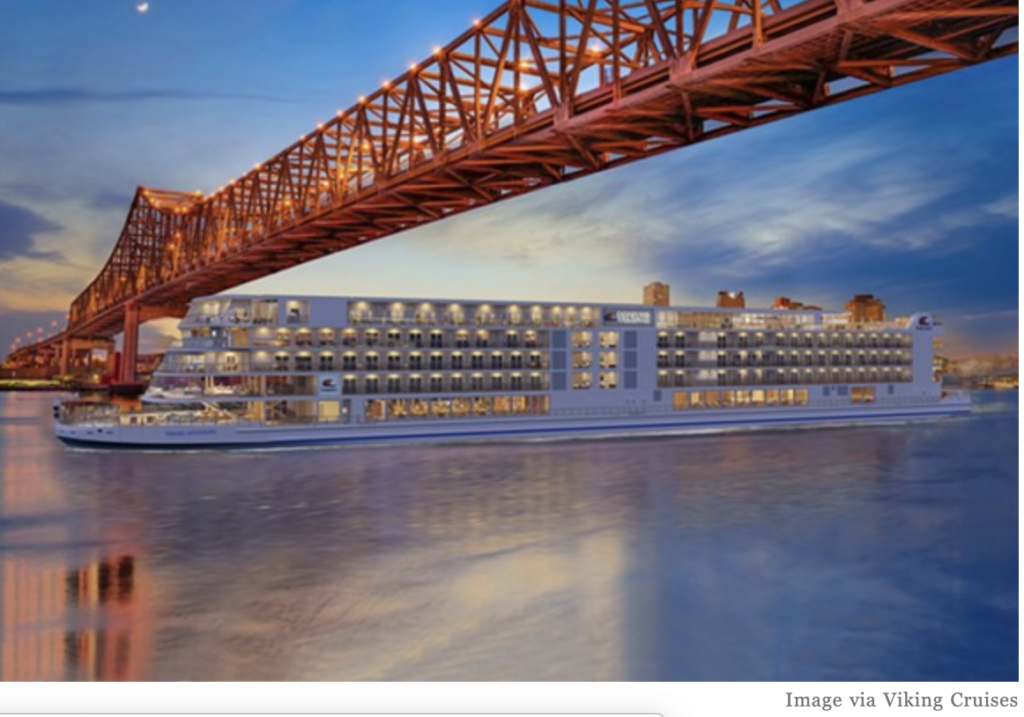 When sailing the Danube has to wait…
Viking confirmed entry into U.S. river cruising, revealing its Viking Mississippi announcement. Now under construction at a Louisiana shipyard, a debut is set for August 2022. The line's largest river ship features the streamlined Scandinavian design that's found on their existing vessels. This one will have 193 all-outside staterooms with private balconies for 386 guests.
Also in 2022, Viking will debut Viking Octantis sailing the Great Lakes on for 8-13 day voyages with stops in Michigan, Wisconsin, Minnesota, New York and Ontario.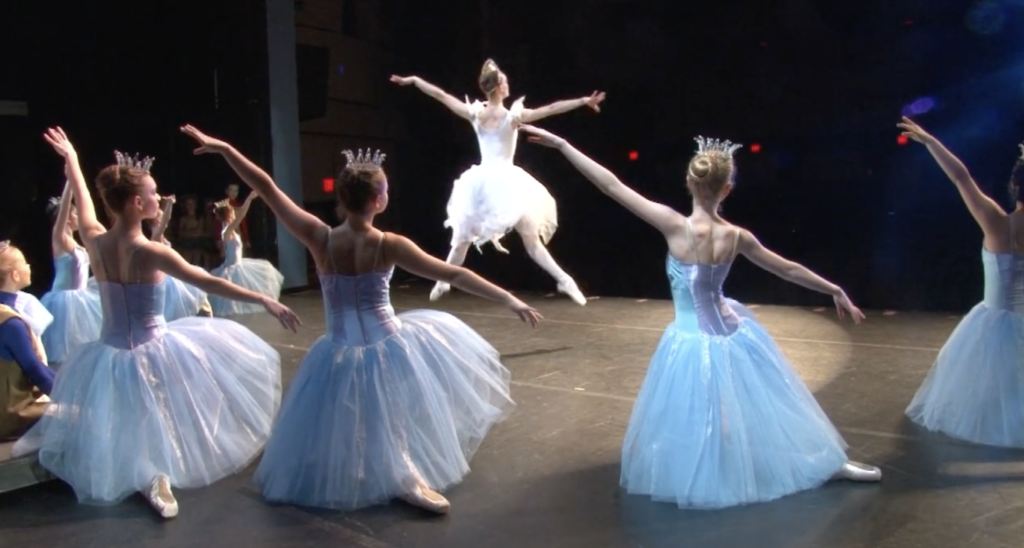 Free tickets, anyone?
Ballet, opera, a Broadway show. NYC & Company unveiled Virtual New York, enabling visitors to experience the cultural excitement online. Created in partnership with the Department of Cultural Affairs and the Mayor's Office for Media, the program has links to virtual programs at museums, galleries, comedy clubs, theaters and more.
The Metropolitan Opera will stream a different encore performance every night on its website at 7:30 p.m., with each performance available for 20 hours.
The New York City Ballet is offering City Ballet The Podcast, featuring conversations with dancers, choreographers and orchestra musicians.
The Intrepid Sea, Air & Space Museum has an Experience Intrepid Anywhere section on its website for family-oriented virtual tours.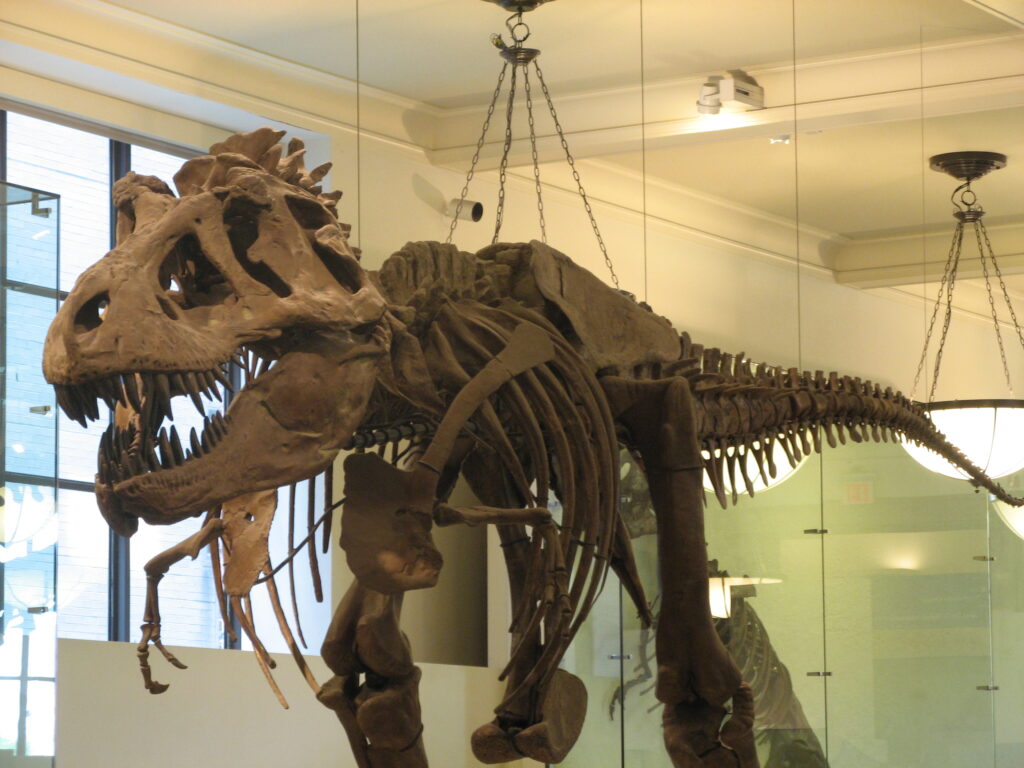 The American Museum of Natural History has the Explore page on the website, providing little paleontologists with activities designed to engage them in the natural world.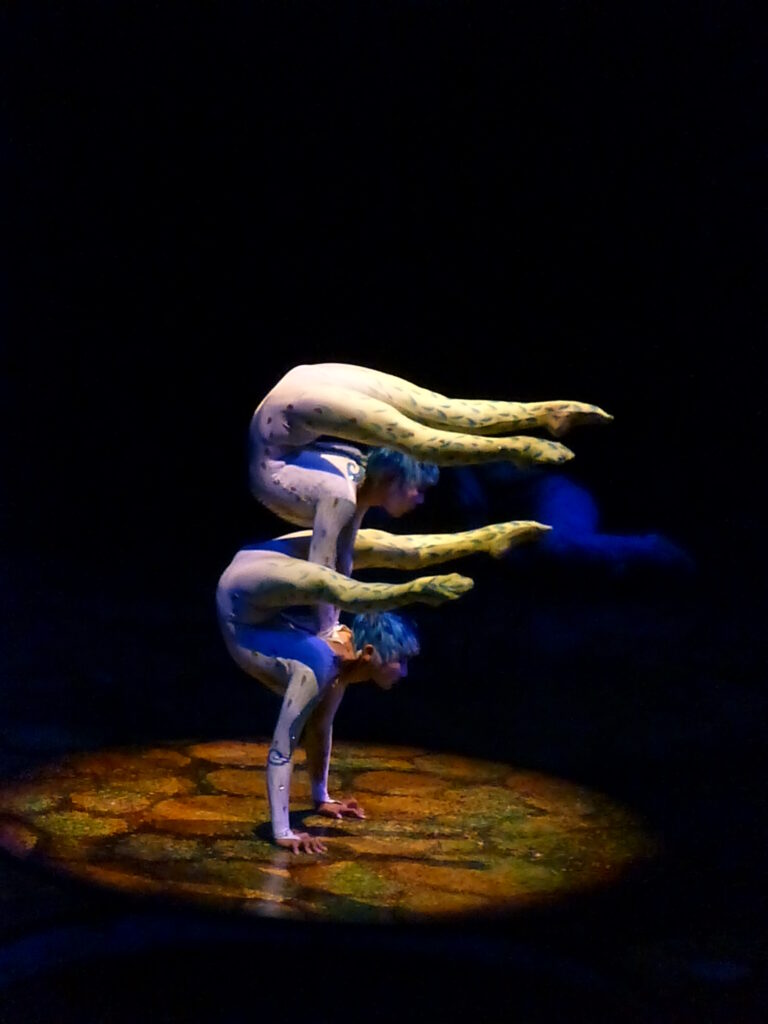 Cirque du Soleil:
Since we can't get to Las Vegas, they've launched CirqueConnect, a digital content hub, where fans can enjoy a front-row seat from their living rooms for 60-minutes of "Kurios Cabinet of Curiosities," "Luzia" and other popular shows.
There's also a virtual reality app that puts viewers "onstage" for never-seen-before angles. And, there are tutorials so viewers can exercise with a Cirque du Soleil artist, get up and dance or learn makeup techniques from the pros.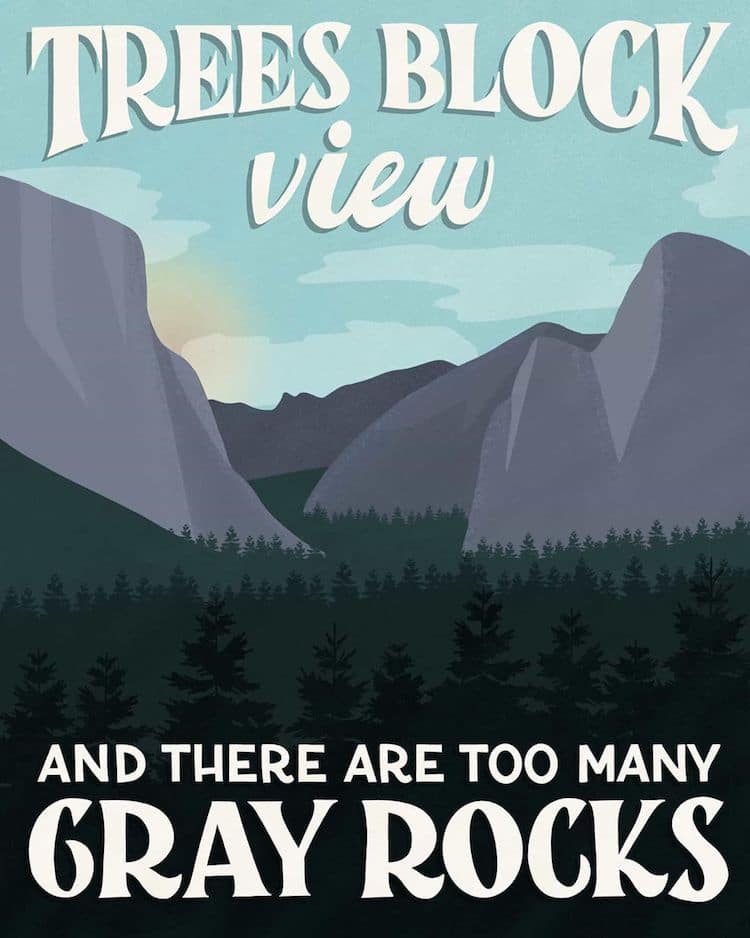 File under: "We Didn't Really Want to Go There, Anyway…"
Complainers gonna complain. Instagrammer and poster designer Amber Share (great name!) has uploaded her art series and amassed 130K followers at @subparparks. A resource for park lovers and park haters, she's re-imagined the iconic National Park Service poster designs to highlight the funniest one-star Yelp reviews. (How deep is her love? Share donates a portion of the sales to the National Park Service.)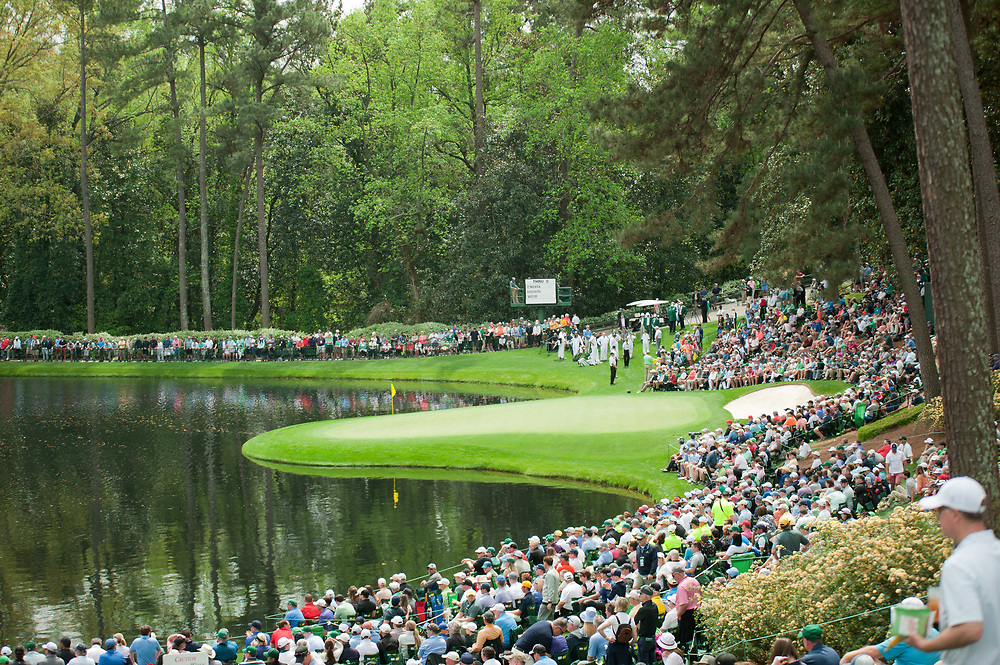 Missing the pristine greens and bright pink azaleas at the Masters® Tournament on television? Well, there's always the frig…eat the traditional course snack, a Pimento Cheese sandwich, suggests Pineapple PR, a travel-centric Georgia-based marketing agency. "While the coveted Masters® Pimento Cheese recipe is held under lock and key…" the agency shares recipes from local Augusta restaurants and a super recipe for fixing yours at home. (Drop us a note at The Travel Vertical, and we'll email you the recipe.)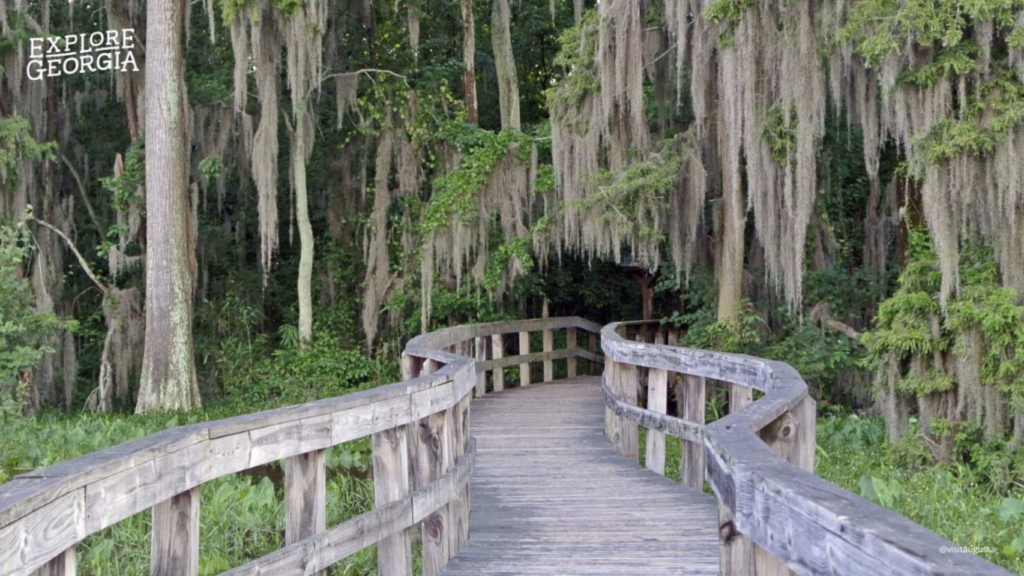 Virtual Zoom backgrounds, of course. A two-in-one: Hide your home-as-office clutter and give a shout out to your favorite destinations at once. Curated by CrowdRiff, here are a couple dozen DMOs and attractions with downloadable scenes for your at-home video meetings plus a link to Zoom instructions for virtual backgrounds. And remember to uncheck the "mirror my video" box so logos aren't flipped around. Click here for a DMO and attractions list.