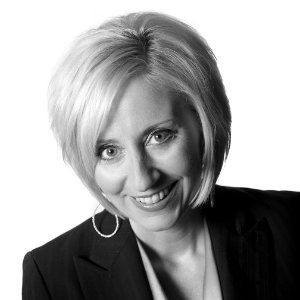 VISIT Milwaukee has a new CEO starting November 18. Peggy Williams-Smith, a lifelong resident, will replace Paul Upchurch. She joins from Marcus Corp. where she is senior vice president of Marcus Hotels & Resorts.
A big year is in store as Milwaukee prepares to host the Democratic National Convention in July. 2020. The city will also host SATW, the Society of American Travel Writers.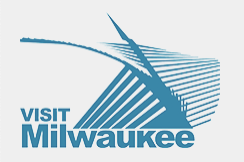 "Peggy is well known in the Milwaukee community as a leader and as a woman who makes things happen, so she was a natural choice for the role," Omar Shaikh, who led the search as the Chair of the Board of Directors, said in a news release. "Ultimately, the search committee was impressed with her vision for VISIT Milwaukee and her passion for the destination." The press release is found here.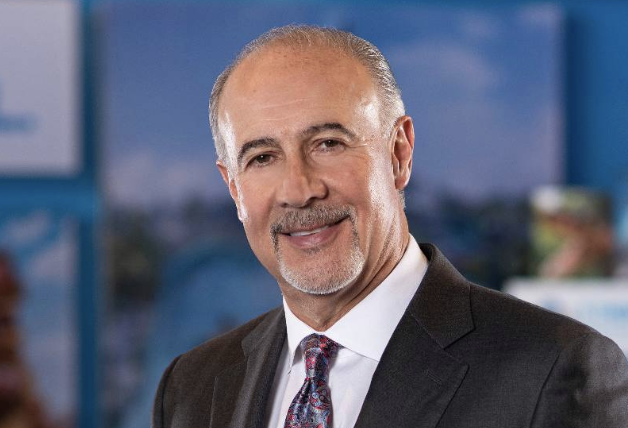 Visit Orlando just got a bigger budget on top of the $54.4 million allocated in the last fiscal year. The existing arrangement paid Visit Orlando 23% of the hotel tax. The new nine-year deal raises that percentage incrementally: 25% in the first year, 27% in the second year, 28.5% in the third year, topping out at 30% in the fourth year and beyond.

Some estimates, which forecast continuing record numbers of visitors, predict the plan will funnel $900 million more to Visit Orlando over the next nine years.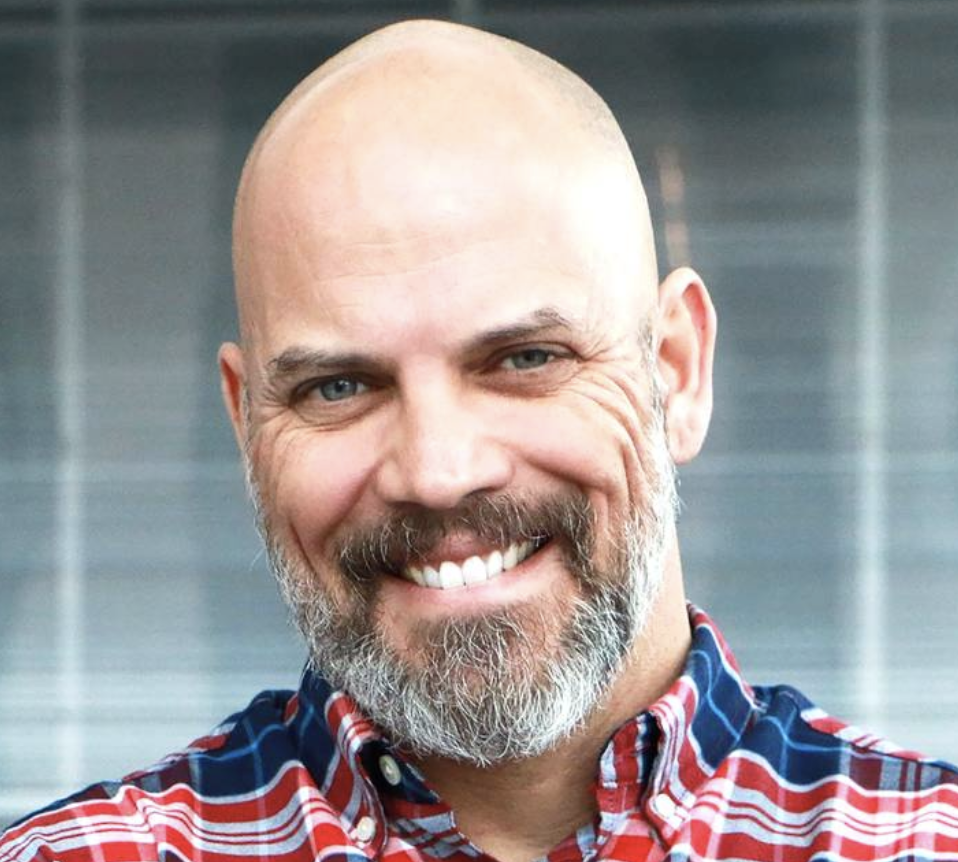 In Washington State, the Tacoma DMO bulked up the region and slimmed down the messaging. Travel Tacoma + Pierce County merged with Tacoma South Sound Sports Commission and that's a bit too much to pronounce.

Dean Burke, CEO since January (The Travel Vertical, 1/7/2019) announced the combined marketing organization for Tacoma and Pierce County now will be known as Travel Tacoma — Mt. Rainier Tourism and Sports, with a new tagline: MOUNTAIN CITY SEA.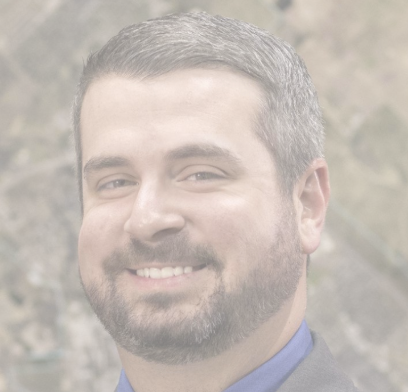 In Texas, the Victoria Convention and Visitors Bureau has been reorganized to report directly to the city manager's office. Previously, the bureau was part of the city's communications department. Joel Novosad, who has led Explore Victoria as a manager for three years, is now director of the department.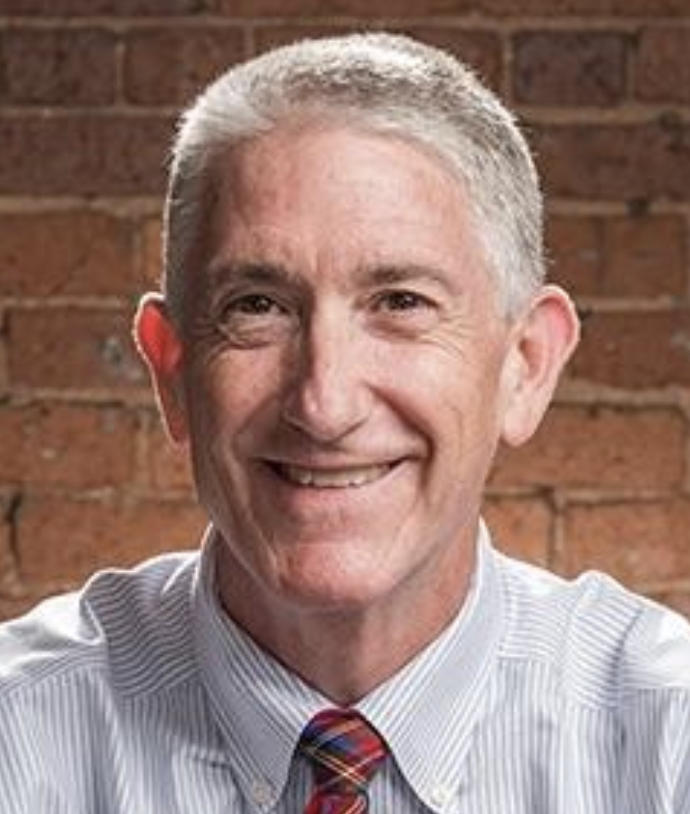 After 10 years heading tourism development initiatives, Spartanburg Convention & Visitors Bureau EVP Chris Jennings will step down November 15. A nationwide search will take place to fill the position, said Allen Smith, president and CEO of the Spartanburg Area Chamber of Commerce, which oversees the bureau.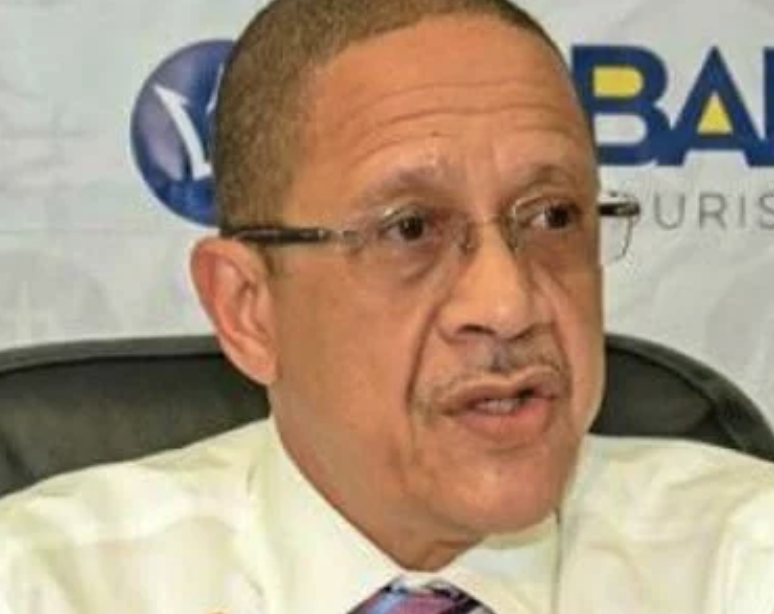 Barbados Tourism Marketing has announced that William 'Billy' Griffith, CEO, has tendered his resignation effective at year-end when his contract ends. Chairman of the Board, Sunil Chatrani, said the search for a new CEO will commence immediately as the organization transitions into a public/private sector partnership.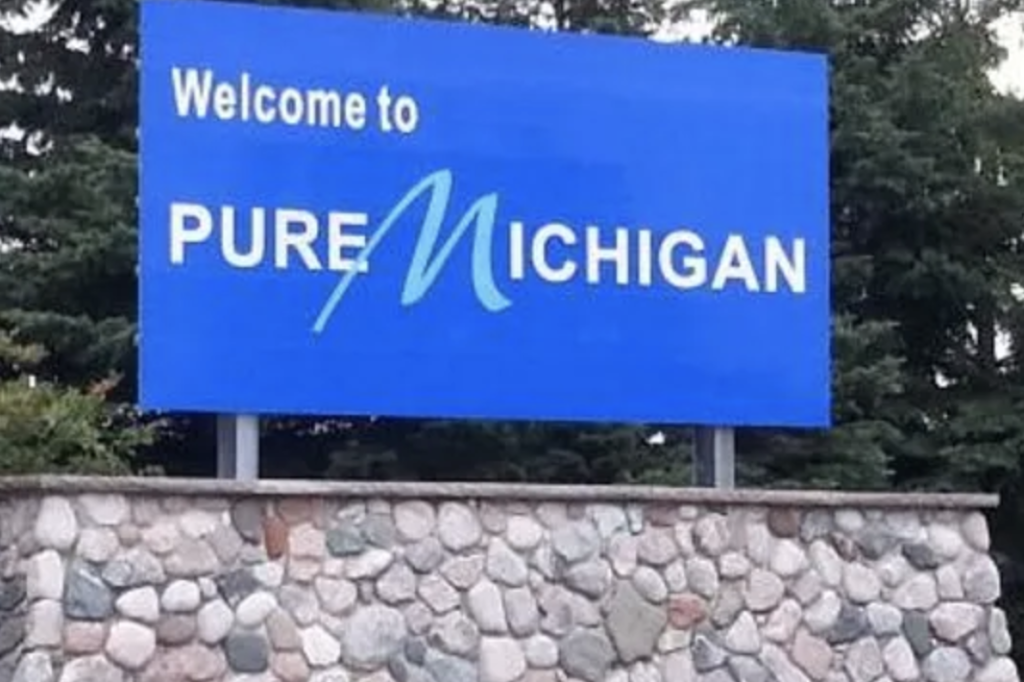 Roger Dow, president and CEO of U.S. Travel Association and Chris Rowley, president of the Michigan Association of Convention and Visitor Bureaus, have contributed a joint opinion piece to The Detroit News. Writing about the state's zeroed out tourism budget, they write, "Shuttering Pure Michigan would not only extinguish a valuable source of tax income, it would also jeopardize the 346,308 Michigan jobs supported by travel and tourism." Read more here.
Related: "Pure Michigan Funding is Axed"
Three big things from the city that never sleeps: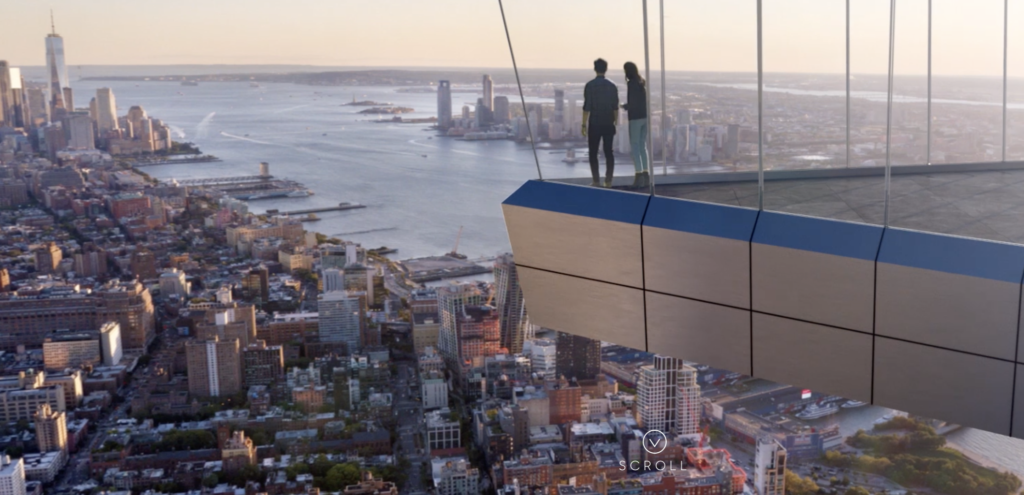 1) NYC Hudson Yards announced the Western Hemisphere's highest outdoor observation deck will open to the public on March 11, 2020. One hundred stories up, Edge is 1,131 feet above the ground offering 80-mile views on a clear day. Visitors can opt to lean out over the city up against the angled glass walls, or step out onto the glass floor or take the outdoor stairway from the 100th to 101st floor.
2) Also in Hudson Yards, a massive north wing expansion of the Jacob K. Javits Convention Center will add 1.2 million square feet for a total of 3.3 million square feet. There's a living roof terrace to accommodate 1,500 and a 55,000-square-foot ballroom, largest on the East Coast. Completion is 2021.
3) Nordstrom has just opened a glass-fronted flagship store with 19-foot ceilings and 54 original art pieces at 57th & Broadway near Columbus Circle. On seven levels at 320,000 square feet, it contains seven owned- and managed- restaurants and old fashioned services like shoes, handbag and small leather goods repairs. Nordstrom was founded in Seattle in 1901 as a shoe store. Above Nordstrom, Central Park Tower is a supertall skyscraper, at 1,550 it's the second tallest in the US, after One World Trade Center.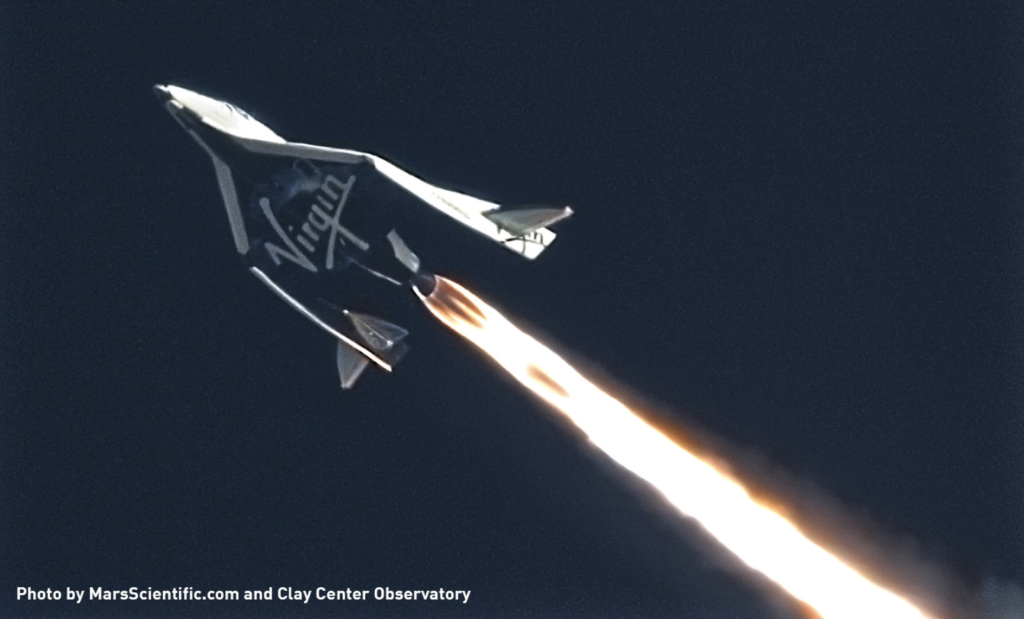 In space tourism news, Virgin Galactic is cleared for (financial) takeoff. Shareholders approved the merger of Richard Branson's venture with Social Capital Hedosophia, becoming the first human space flight company to trade on public markets, CNBC reports. Listing directly on the New York Stock Exchange as "SPCE," the combined company will be valued at $1.5 billion. (Sorry, Sir Richard. The perfect name for your venture's newsletter, The Travel Vertical, is already taken.)
Related: "What's the Dress Code for Space Travel?"
One item from Google and three items from Facebook & Co.: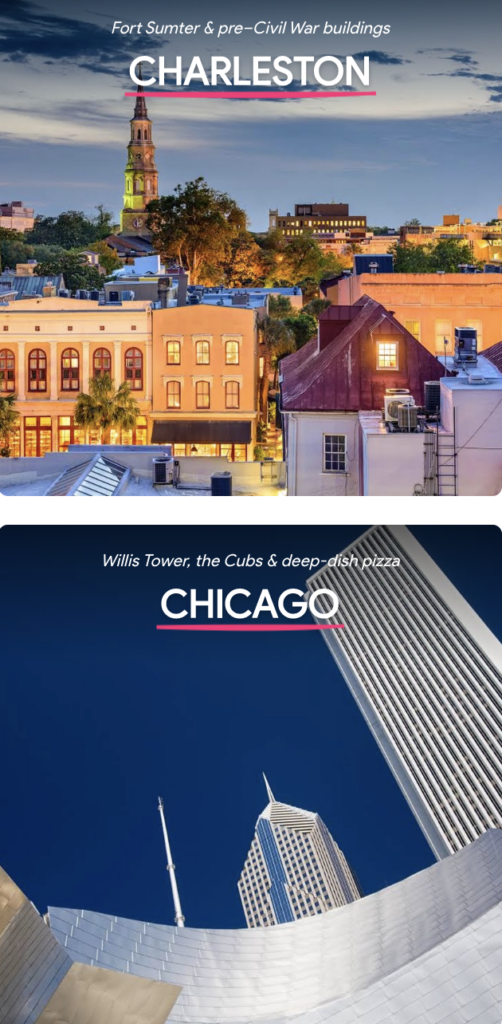 Google has announced Touring Bird app (The Travel Vertical, 9/11/2018) will close November 17 when it adds tours and activities to the core travel portfolio.
There are 75,000 experiences in 200 markets offered within the app's content, originally built inside Google's Area 120, an experimental incubator for testing products. "Ever since the platform, which functions as a metasearch-like tours and activities discovery and price comparison tool, first emerged in stealth mode in April 2018, speculation has mounted as to if and when Touring Bird would join Google proper," writes Phocuswire.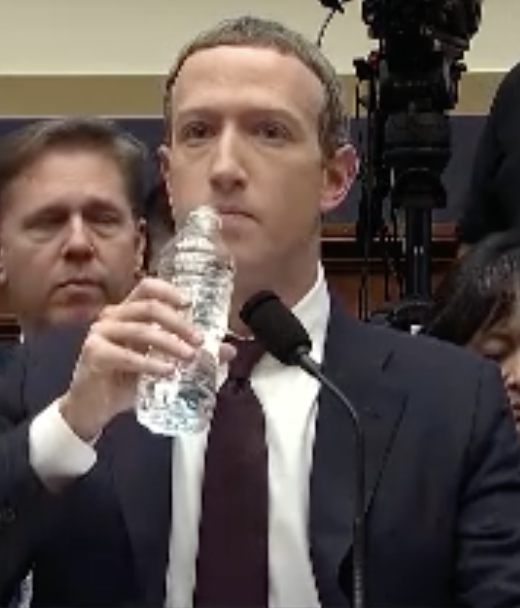 Will policymakers and regulators Chuck Out the Zuck Buck? CNN reports that "Facebook's antitrust headache is getting worse." CEO Mark Zuckerberg admitted that Libra, the platform's digital currency ecosystem, may not work out. At a Congressional hearing to address Facebook's proposed cryptocurrency and the loss of key partnerships (The Travel Vertical, 10/23/2019), Zuckerberg admitted "it's a risky project" and he doesn't know "if Libra is going to work."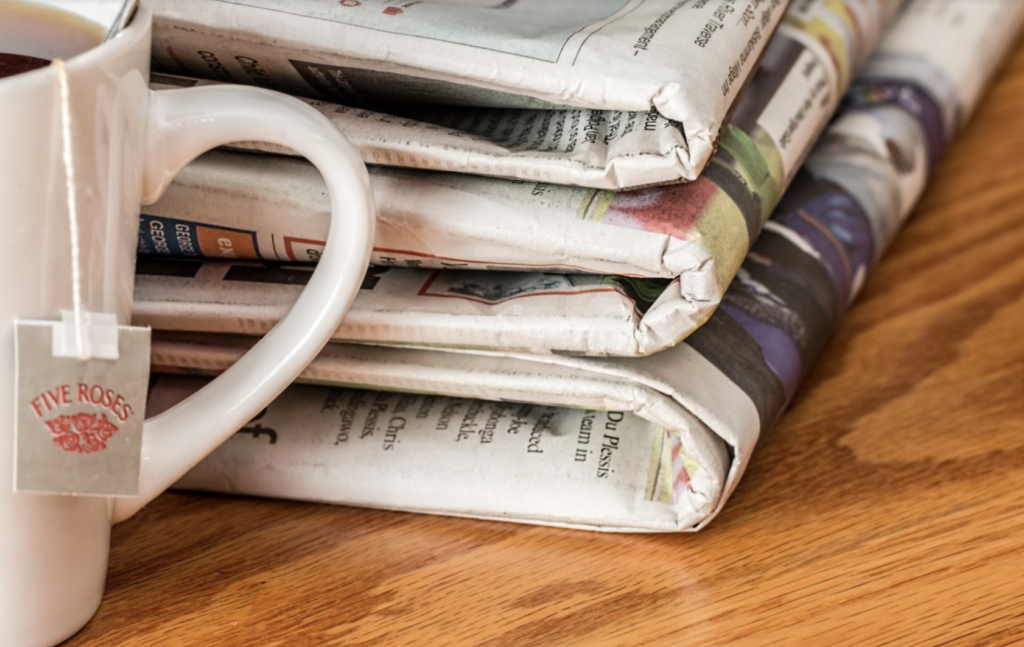 Beginning on Oct. 25, 2019, a subset of 200,000+ users in select US metros (New York, Los Angeles, Chicago, Dallas-Fort Worth, Philadelphia, Houston, Washington, Miami, Atlanta and Boston) began receiving Facebook News, a dedicated feature being introduced for partnerships with journalism outlets.
The launch will initially include about 200 publishers across four categories (general, topical, diverse, local) including The Washington Post, The New York Times, News Corp., BuzzFeed News, Business Insider, Bloomberg, Fox News, NBCUniversal, USA Today, Los Angeles Times—and many are questioning why—Breitbart News. Some, but not all, of those outlets will be paid for their content that doesn't appear elsewhere on the platform. A larger rollout is planned for 2020.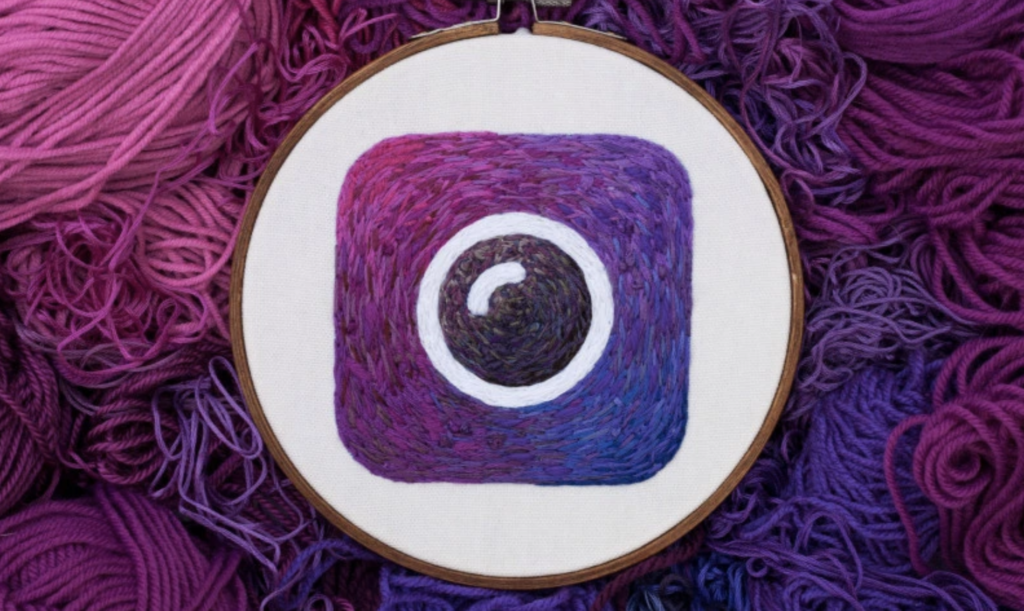 Earlier this month, Facebook introduced Threads, a new app for Instagram that's going nowhere fast, picking up fewer than 0.1% traction in week one. Designed as a Snap challenger, it's for instant photo-sharing with your Close Friends list and joins the family of IG companion apps: GIF-making Boomerang, collage-creating tool Layout, and its longform video, IGTV. According to Apptopia.com, an estimated 220,000 out of Instagram's billion-plus users had downloaded the app upon its debut. In comparison, IGTV saw about 1.5 million downloads and Boomerang about 2.8 million downloads in a similar period.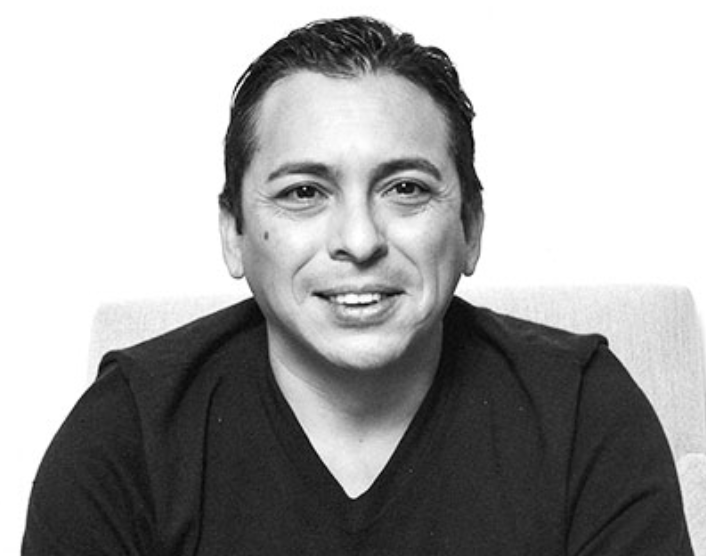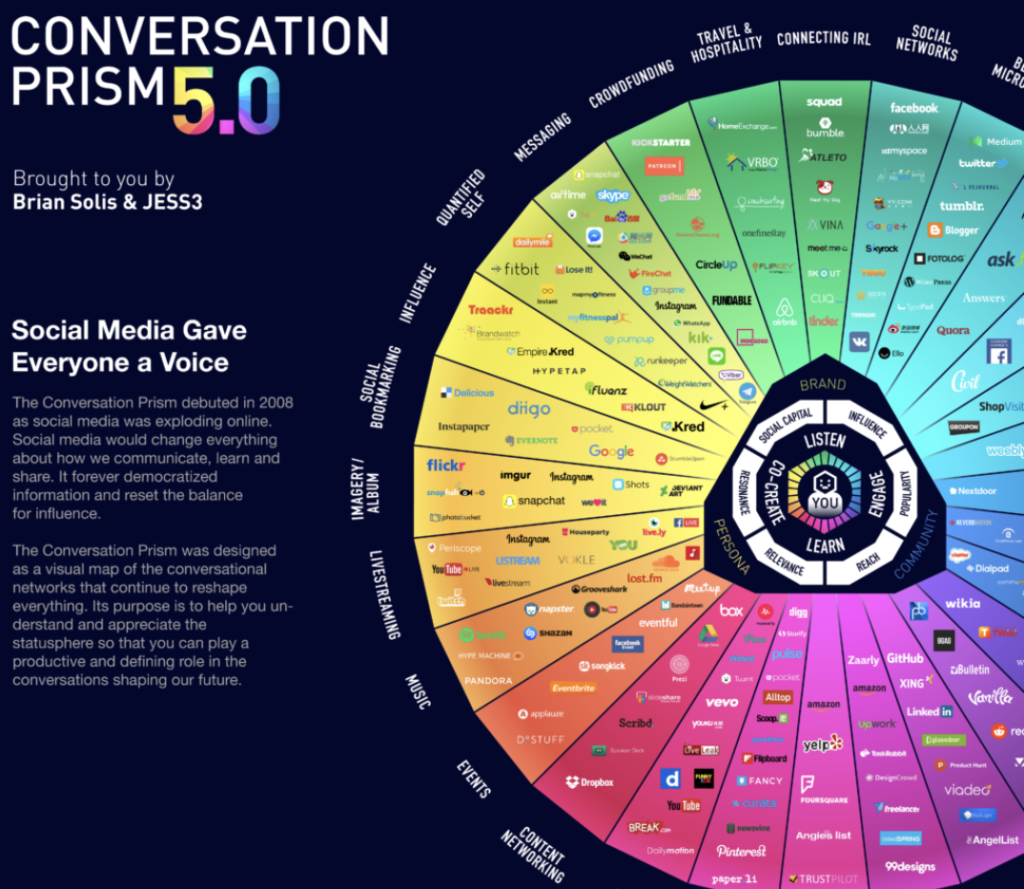 Brian Solis, futurist/author/digital analyst, has exited his role as principal analyst at research advisory company Altimeter Group to be an independent digital analyst for enterprise clients, brands and agencies. "My work will focus on thought leadership, original and custom research, advisory and keynote speaking," he said. Beyond traditional sales and content marketing, Solis explained that a digital analyst can also serve as an expert B2B influencer. Solis co-created the popular Conversation Prism 5.0 to capture the social media universe.