'INFLUENCE': Facebook Guerrilla Marketing Workshop is a Pre-Conference Day Option on October 9, 2018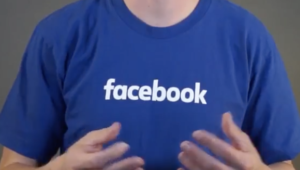 What You'll Learn in This Workshop, a Hands-On Laptop Lab:
We'll tap into the world's most powerful social database to see how our digital marketing efforts are faring. We will also:
Do market research, benchmark against other DMOs and attractions
Measure and manage your Facebook ROI
Look at advanced targeting techniques
Determine how much traffic, revenue, hotel bookings, event tickets, restaurant receipts, and other sales come from your DMO's social media efforts
Figure out how many people are researching a destination: currently in market, checking in at attractions, or otherwise incrementally spending money
In this 9-to-5 workshop, we will use some relatively unknown tools that Facebook provides to help measure these items at zero cost.  All of this we'll do step-by-step together in a hands-on workshop.
And at the end, you'll walk away with checklists that you can share with other team members so they can explore further and prepare regular analysis on your digital data.
This workshop is limited to 27 attendees.
Workshop Leaders: Dennis Yu, Chief Technology Officer, BlitzMetrics; Tanner Laycock, Director of Marketing Systems, BlitzMetrics; and Sam Collier, Vice President of Services, BlitzMetrics.

$495 for eTS attendees
$795 for non-attendees
Mark your calendar on October 9-11, 2018 for #eTS2018 and Register here now.
Related: 'Accelerate' is a New Need-to-Know Workshop at eTourism Summit Pre-Conference Day