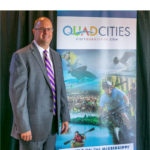 David Herrell has been named president and CEO of the Quad Cities CVB. Herrell succeeds Joe Taylor, who is leaving the position after 20 years. Herrell officially begins his new job on Oct. 8. Herrell comes to his new post from Jacksonville, Florida, where he served as the city's sports and entertainment officer for nearly four years.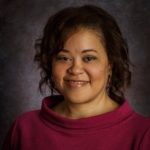 Destination DC, the official destination marketing organization for Washington, DC, announced its new advertising agency of record, MMGY Global. Following the eighth consecutive year of record-breaking visitation to the nation's capital, 22.8 million visitors in 2017, DDC will work with MMGY to leverage a budget of $4.1 million to strategically drive seasonal travel in target markets including Philadelphia, New York, Chicago, Los Angeles and Richmond, VA. "We are thrilled to work with MMGY Global to re-imagine our approach to advertising," said Robin A. McClain, senior vice president, DDC.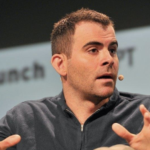 Instagram has a new CEO, promoting the former VP of product, Adam Mosseri. One week after Instagram's co-founders announced they were leaving the company, Facebook has named the 10-year veteran executive who's taking over the reins of the popular photo-sharing app.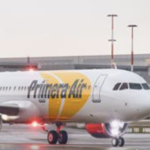 After 15 years, European carrier Primera Air abruptly ceased operations on Monday, stranding passengers around on both sides of the pond. Last year, the airline announced plans for ultra-low fares from U.K. airports Stansted and Birmingham airports to New York, Boston, Washington, and Toronto. Primera said that a lack of demand, delayed orders from Airbus, and a dearth of long-term financing forced the closure.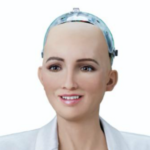 Aloha, robot. The guest speaker at Monday's opening luncheon at the Hawaii Tourism Authority's Global Tourism Summit was Sophia The Robot. Sophia is a vessel for AI research and development and a much-sought-after media personality. Sophia is Hanson Robotics' most advanced human-like robot, created by combining breakthrough innovations in robotics, AI, and artistry. She's got expressiveness, aesthetics and interactivity, simulates a full range of facial expressions, tracks and recognizes faces, and holds natural conversations.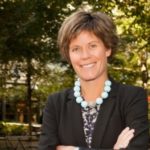 In a reorganization, CEO Julie Calvert, Cincinnati USA Convention & Visitors Bureau, has created a new role of vice president, communications & strategic development, while eliminating two positions: COO and VP-sales and services. A position for EVP-sales has also been created, with nationwide searches being handled by SearchWide Global.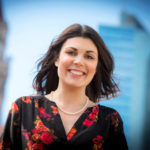 Stephanie Ramey was recently promoted from Sales Manager – Corporate & Association to executive director at Discover Central Massachusetts in Worcester, MA, promoting that city and 34 surrounding communities. A fourth-generation Worcesterite, she takes over the agency marketing the region as a tourism destination and a place to hold conventions, meetings and events.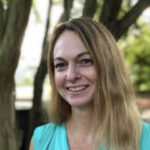 In North Carolina, the Elizabeth City-Pasquotank Tourism Development Authority announced that Corrina Ferguson has been hired as the new executive director of the Elizabeth City Area Convention and Visitors Bureau. Ferguson, currently director of the Williamsburg Area Destination Marketing Committee and formerly with VisitNewEngland.com, will start her new job at the CVB on Oct. 29.
What's in a name?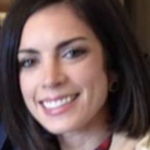 According to Decatur Daily, two councilwomen want Decatur-Morgan County Tourism to change its name for the second time in as many years — this time to reflect the 90 percent of its funding that comes from the city. In suggesting the new tourism bureau president and CEO Danielle Gibson consider giving Decatur sole billing, they asked, "If we upped your allocation by $50,000, would you take on just Decatur?" The group changed its name last year from Decatur-Morgan County Convention and Visitors Bureau to Decatur-Morgan County Tourism.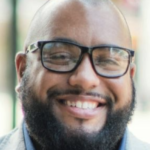 Waterloo Convention and Visitors Bureau (IA) has relaunched as Experience Waterloo, pointing to a twist on DMO (destination marketing organization) as a "destination making organization," said Tavis Hall, executive director. "The new brand better reflects positive changes…and better allows residents to share their pride while encouraging visitors and residents alike to get out and experience everything our great city has to offer."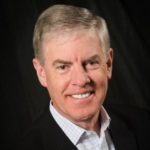 Colorado Springs Convention & Visitors Bureau is now Visit Colorado Springs and sporting an updated logo as well. "The decision amplifies the organization's mission to bring more visitors to Colorado Springs at Pikes Peak and helps communicate the purpose of Colorado Springs — Olympic City USA's destination marketing organization," said Visit Colorado Springs President and CEO Doug Price.