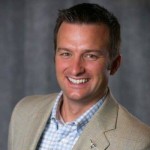 Matt Clement, Marketing & Partnership Manager at the Fort Worth Convention & Visitors Bureau, has announced his resignation effective June 1. Congratulations to Matt who will take on the role of Senior Manager – Analytics at ADARA, a leader in digital marketing for the travel industry. 

On behalf of the bureau, Mitch Whitten, VP Marketing Communications said, "Since Matt joined our FWCVB marketing team in October 2013 he has been instrumental in implementing progressive advertising and research, growing our Advance Fort Worth partners program and most recently launching the Fort Worth Ale Trail."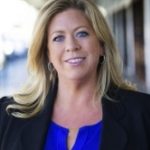 As reported in Something Brief (March 21, 2016) Alison Best, former President & CEO at Visit Oakland, recently left that position. Alison has assumed the role of EVP of Member Engagement at DMAI. Prior to Oakland, Best held executive positions at the Santa Monica Convention and Visitors Bureau. She is the incoming Chair of the DMAI Destination and Travel Foundation. 
The most efficient time saving move belongs to Chad Wiebesick, who served for four years as director of social media and integrated marketing at Michigan Economic Development Corporation for the Pure Michigan campaign. Chad is now the new VP of Integrated Marketing and Communications for Ann Arbor CVB.  The move has enabled him to reduce his daily 164-mile commute to a mere 3.4 miles.
Drop us a line about who is on the move in your circles.