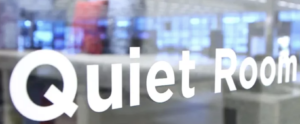 April is World Autism Month.
Visit Myrtle Beach has partnered with Champion Autism Network to highlight ways they help families to smooth the vacation experience for a child with autism, reducing challenges and anxieties.
It begins at Myrtle Beach International Airport where family members have access to the "quiet room," a safe and fun environment for kids to decompress with a caregiver while someone retrieves the baggage and rental car. Education and acceptance training continues with playgrounds, restaurants, lodging providers.
To learn about Myrtle Beach's autism-friendly initiatives and how the community of Surfside Beach was proclaimed the first-ever autism-friendly travel destination, read more here and here.