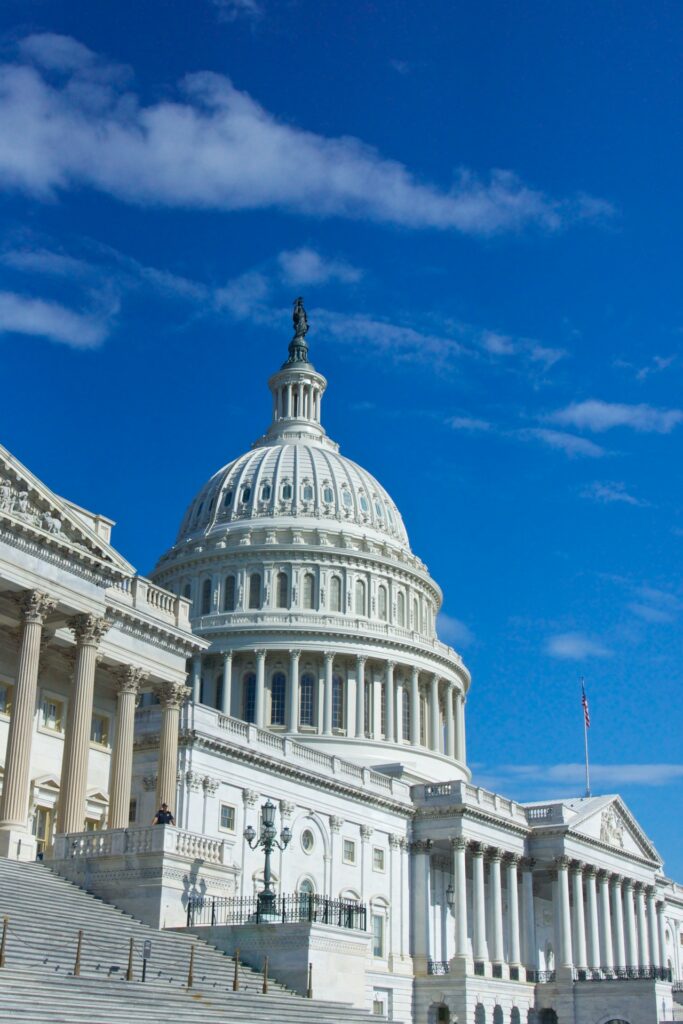 Mind the Gap: There is decidedly mixed tourism industry news and numbers coming from Washington, D.C.
Survival: Brand USA made a bit of progress toward reauthorization when a senate committee passed the Brand USA Extension Act before summer recess in late July. However, we're not there yet. Read more here.
2. It's complicated: The Electronic System for Travel Authorization (ESTA) fee paid by travelers arriving from 38 visa waiver program countries, currently $14, will be raised to $21. Under the new allocation structure, $4 goes to Customs and Border Protection (CBP); $7 to Brand USA (to max out at $100 million matched by the private sector); and $10 goes to the general fund. Despite the overall one-third rise in fees, Brand USA would receive $3 less, down from $10.
3. AND…an airline industry group (Airlines for America or A4A) representing American Airlines, United, Alaska Airlines, JetBlue, Southwest, and Hawaiian Airlines is opposing Brand USA reauthorization. Why? They say passengers are already taxed enough and funds should be directed to security over "advertising."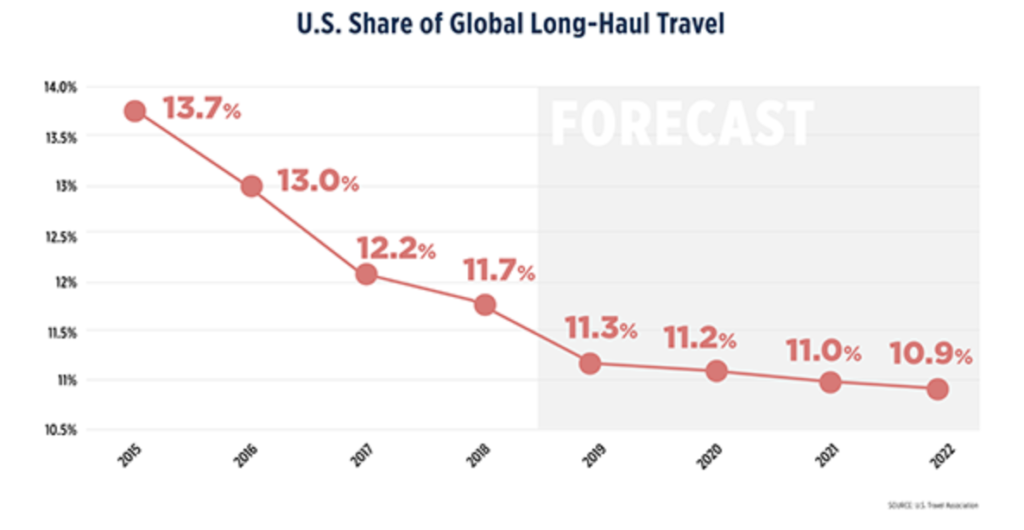 4. Meantime…"The steep and steady decline in the U.S. share of the lucrative international travel market is set to continue until at least 2022," according to the latest forecast figures from the U.S. Travel Association. Read more here.
Update: [Registration has now closed.] Brand USA Travel Week is Sept. 9-13, 2019 in London. Considering the controversial Brexit situation, it comes at a pivotal moment in global geopolitics. It's a first-of-its-kind business platform for U.S. suppliers to engage with qualified hosted buyers from the U.K. and countries throughout Western Europe.