So…Sin City doesn't do anything in a small way, right?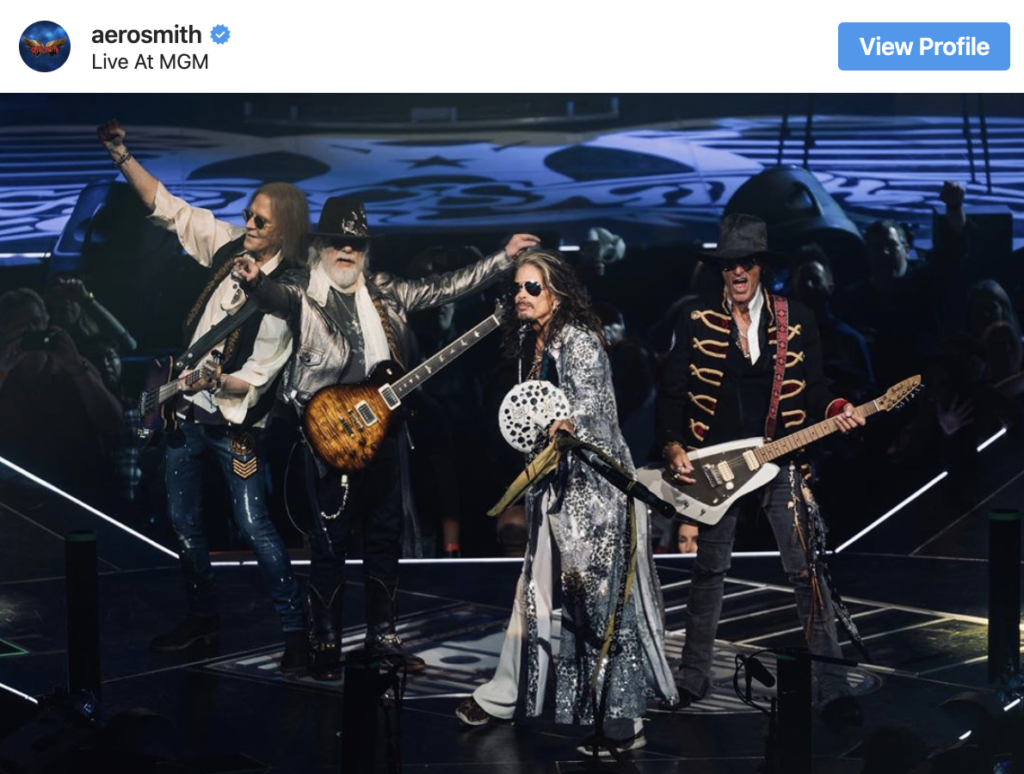 Because the always-on, digital age may mean that it's now time to tweak the famous Las Vegas tag line, "What Happens Here, Stays Here," why not get help from Aerosmith?
The Las Vegas Review-Journal reported that the slogan was softly launched at an Aerosmith concert on November 19 at the Strip's Park MGM. Lead singer Steven Tyler engaged the crowd in a call-and-response: "When I say, 'What Happens Here', you say, 'Only Happens Here.'"
Well, that works!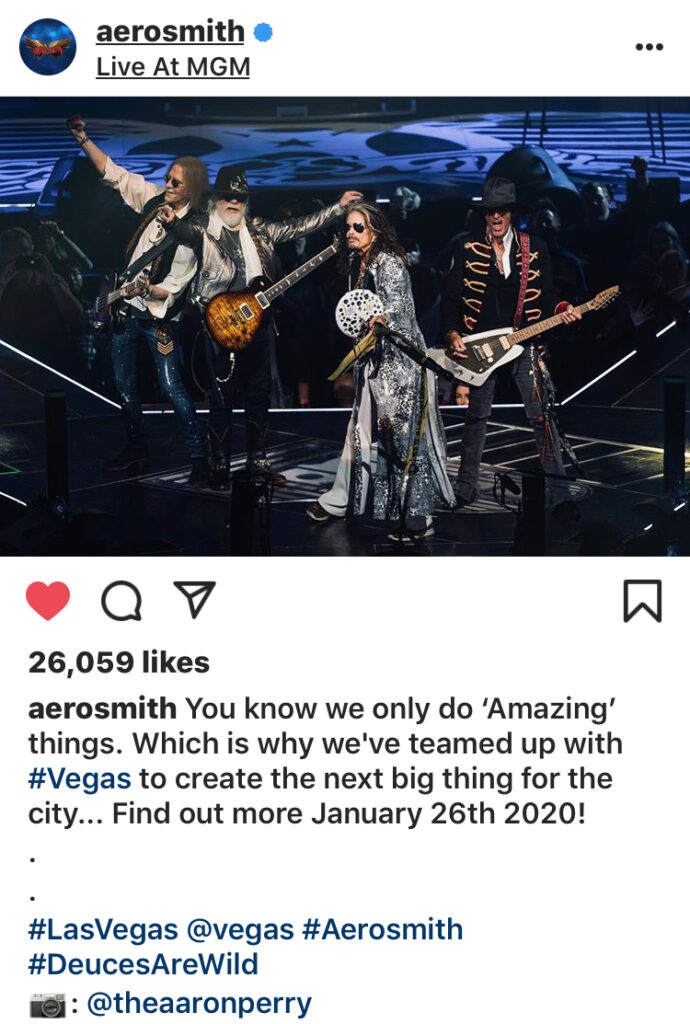 According to the Instagram post caption, more news will drop on January 26.
We'll be watching.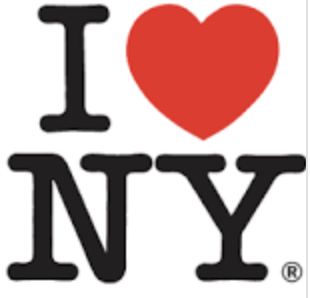 A tourism slogan shout-out: "Virginia is for Lovers" celebrated its 50th anniversary last year. "I Love NY" was introduced in 1977. And at the 2019 eTSY Awards at the 20th Annual eTourism Summit, "What Happens Here, Stays Here" was awarded to Las Vegas Convention & Visitors Authority for "Best Campaign of the Past 20 Years."