Guest post by Sandee Jordan, Director of Content Marketing, Simpleview
Planning a digital marketing campaign for a DMO site can be overwhelming. But if you boil this behemoth down to its essential parts you are left with four manageable steps to execute:

At the end of the day, all we are really tasked with is showing people how amazing our destinations are and inspiring them to plan a trip. With exciting content on a technically sound website that is distributed in front of the right audience, you will crush your 2017 marketing goals.
Content Quality
When considering your online content plan in 2017, you have 2 options: create and publish inspiring content or fade into irrelevance.
Gone are the days of black hat SEO tricks making up for lackluster content. There's no need to optimize and maintain multiple pages of your site for similar keywords. With every algorithm update like Panda & Penguin, Google is reinforcing the importance of content quality and making it more difficult for mediocre content to win in search results.
In January 2016, Google added a query interpretation tool to its core algorithm that uses artificial intelligence to select search signals and prioritize them by category. This tool, known as RankBrain, helps the search engine gain a better understanding of the user's intent. Users searching 'restaurants' interact with content in the same way as users searching 'places to eat'.  The algorithm can now pick up on these signals and serve the same content to searchers even though the keywords are different.

Technical SEO
All traditional technical elements aside, there are 3 specific updates DMO sites need to review and plan for in 2017.
Interstitial Pages on Mobile
If your mobile site features a popup that makes content less accessible, expect a Google penalty after January 10, 2017. 
SSL Warnings
Beginning in January 2017 Chrome will mark HTTP pages that collect passwords or credit cards as non-secure as part of a long-term plan to mark all HTTP sites as non-secure. This means if your site is not secure, eventually, users will see a red warning next to your domain name in the browser bar.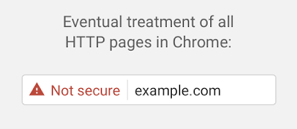 Schema Implementation
Schema markup language is code that makes it easier for search engines to understand your content. One of the greatest benefits of Schema markup for DMO sites is the additional real estate it allows for in search results. In the example below, Schema has defined individual dates and events so the search engine can include these links under the organic results.

The benefit is even greater on mobile devices where the single organic result takes up most of the viewport.
Paid Media – Promotion & Distribution
Once your content is inspirational and your site is technically on point, then it's time to push it out into the world. Think of paid media platforms (e.g. Facebook Ads, Twitter Ads, Google AdWords) as distribution channels for your content. Know what your audience is into under each platform and target your message accordingly per platform. Most paid platforms have some kind of targeting tool designed to help you target the right audience.
There are endless options for paid media campaigns, so do your homework before settling on a strategy. Once you have a strategy in place, be sure to set internal goals for how this campaign should perform on the site. These goals should be based on what you want this audience to do.  Some examples are:
Hard Conversions – How many Visitors Guides should we expect to distribute to this audience? eNewsletter Signups? Leads to member/partner sites?
Site Engagement Conversions – How much time should the average user spend looking at my content?  How many pages should the average user look through?

Make sure your assessment of campaign performance is mostly based on your site's analytics (e.g. Google Analytics) and not just the number of impressions the campaign received. Impressions are an old school measurement and mean nothing if not seen by the right eyes.
You can find this information in Google Analytics by segmenting your site data by the assigned campaign name parameter. Campaign URLs should be established before the campaign begins.

Every paid media platform has its own internal analytics to report impressions and clicks. It's important to review and understand these metrics; however, if you make this data the only measurement tool for performance, you are missing out on what the campaign actually did for the site. You spent a lot of your budget to get them there; don't miss out on learning what they did once on the site.
Conversion Rate Optimization
Now that your audience is on the site and engaging with your content, the next step is getting them to do what you want them to do. The best websites online never stop testing. Changes to layout, calls to action or value proposition could mean the difference between conversion or abandonment. Remember, testing is about learning, otherwise you are simply basing site decisions on gut feeling and not hard data.
The following tools can help you test individual elements to develop the best experience for site visitors.
Orchestrate
Keep in mind you don't need to master all 4 tenets of content marketing. By incorporating agencies and third party vendors you can orchestrate a marketing force to be reckoned with.  Determine what your team does well and partner up for the rest. Just be sure everyone understands your specific goals and meets on a regular basis to shift strategy when necessary and exceed your goals.