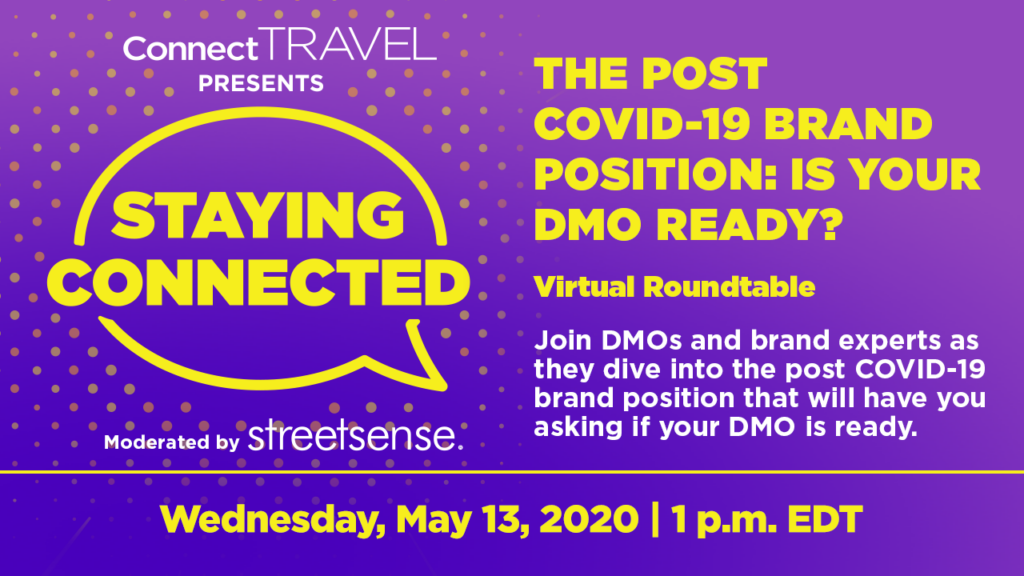 Please join us for the next webinar, a virtual roundtable, in Connect Travel's "Staying Connected" series hosted by Streetsense.

This week's panelists are: Kylie Boring, director of marketing, Visit Tupelo; Steve Chandler, owner, Chandler Thinks; Martin Stoll, CEO, Sparkloft Media; and Josh Collins, director of destination activations marketing, Streetsense.
Staying Connected is a series of complimentary online conversations via virtual roundtables. Keep a pulse on the travel industry by tuning in weekly to hear from your peers on the current climate and future thinking.
The sixth in our series of free hour-long DMO Virtual Roundtables is Wednesday, May 13 at 1 p.m. EDT.
In case you missed it, these are the takeaways from last week's webinar on influencer travel marketing. And at Connect Travel YouTube channel, you can play any of the past webinars.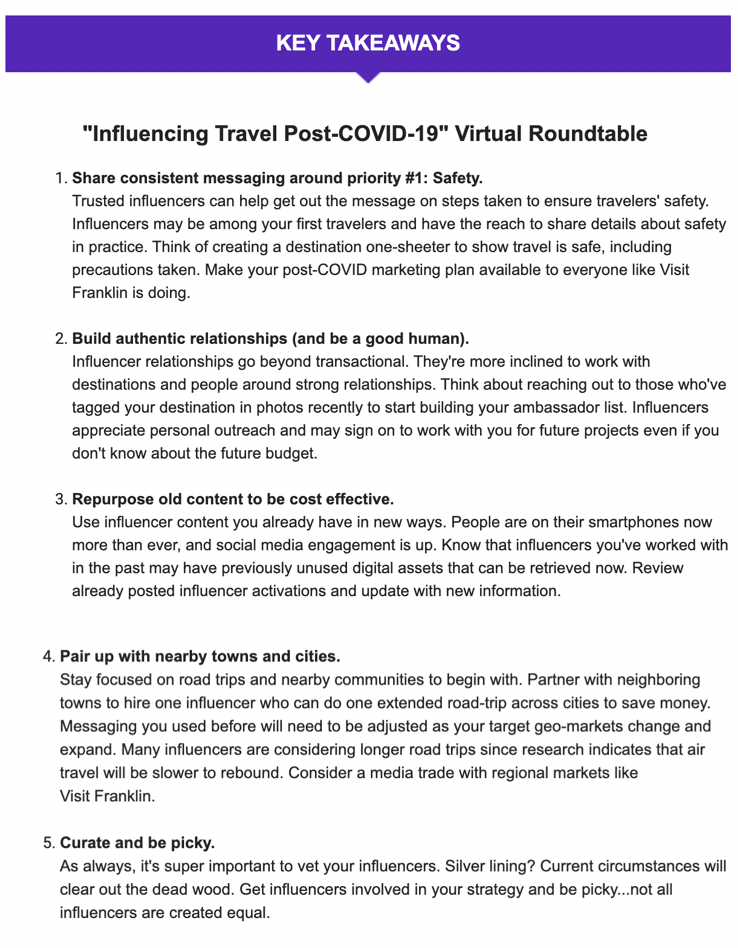 ---