Puerto Rico Launches "Live Boricua"
Discover Puerto Rico just announced the unveiling of 'Live Boricua,' a brand campaign no other destination can claim. A movement born out of Puerto Rico—with insights, creative, and assets from and driven by Puerto Ricans—highlights how to enjoy things the Boricua way, which means a person of Puerto Rican descent. 'Live Boricua' is being brought to life via new advertising and activations that spotlight #LiveBoricua moments shared by Puerto Ricans, Puerto Rican diaspora, and destination lovers.
"To Live Boricua is an experience like no other, and research has shown us that once a traveler gets a taste of it, they understand what truly makes Puerto Rico special and they crave more," said Leah Chandler, Chief Marketing Officer of Discover Puerto Rico. "Every detail of the brand campaign was intentionally and thoughtfully created by Puerto Ricans, who expressed a sense of pride in seeing the creative articulation of the destination's offerings celebrated as a way of life."
"The essence of Live Boricua means to 'live like us,' and promises a deeper and more meaningful experience for travelers," said Jean Paul Polo, Emmy-award-winning Director of Creative Strategy for Discover Puerto Rico.
Puerto Rican influencers and local tastemakers will be supporting the roll-out and call to action for travelers to 'Live Boricua' while visiting by sharing personal anecdotes of their favorite #LiveBoricua moments and inviting others to do the same. 'Live Boricua' will also serve as a muse for local artists to design the 'Live Boricua' merchandise line to be introduced later this year.
---
Broadway <-> Boise Hiccup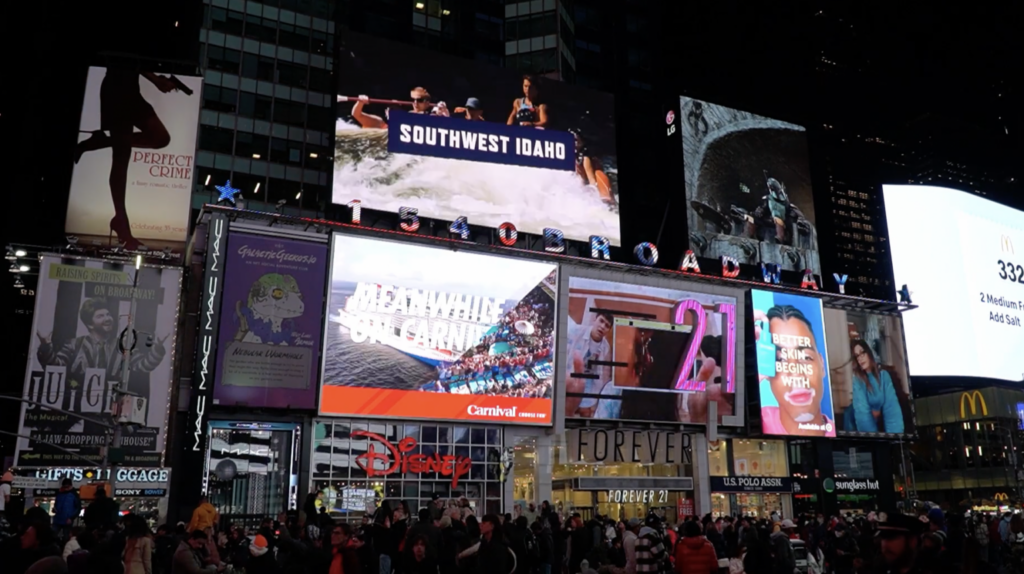 BoiseDev reports, "The SW Idaho Travel Association had just launched a splashy promotion in NYC to tout Boise as a travel destination. The concept included a billboard in Times Square, timed to the JetBlue flights. Of course, New Yorkers can still get to Boise, just not with a nonstop flight.
'Every day, SWITA works to build Idaho's economy by attracting visitors and their dollars to our region,' SWITA board president Jared Montague said. 'We're always looking for new ways to break through the noise and stand out. The response to the Times Square promotion has been tremendous.'
Montague said JetBlue's decision to drop the flight is 'unfortunate,' but says it's one of many challenges in the travel industry.
'More than anything, the JetBlue situation illustrates the challenges the tourism industry faces with labor and supply chain issues,' he said. 'Now more than ever, the industry needs to work together with the support of organizations like SWITA to grow their business and Idaho's economy.'"
---
Tourism Northern Rockies Quits Social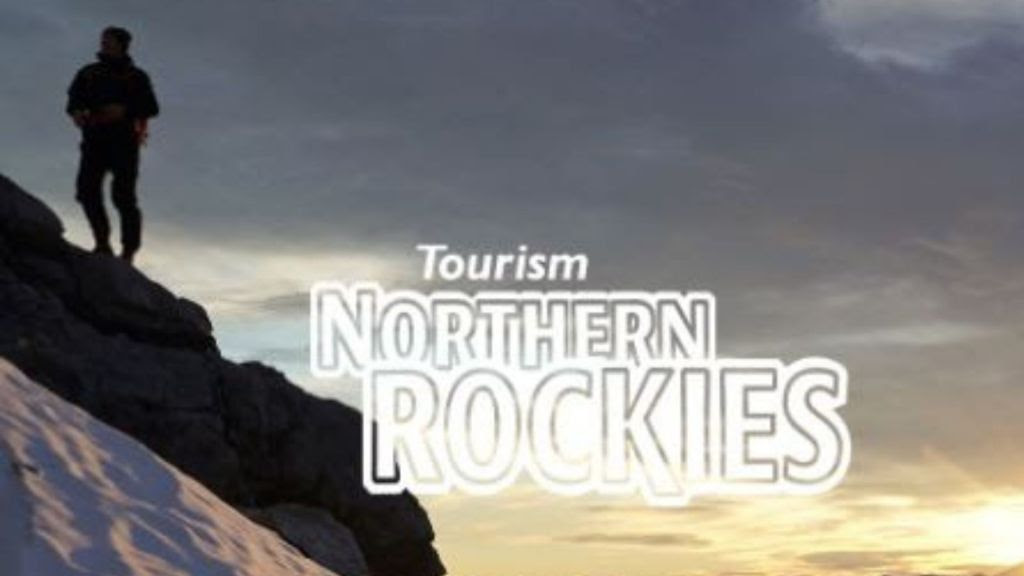 This is the tourism campaign that wasn't. Tourism Northern Rockies in rural British Columbia has called it quits on all social media for the summer, clarifying in a 96-page, five-year plan, that quality over quantity is what matters. Remoteness is a brand pillar and "Do something original" is the theme for the next two years' marketing initiatives.
So, The Big Campaign proposal (see page 64 of the report) is called "The Northern Rockies Quit Social Media." Furthermore, they've thought out the return to social media at the conclusion of the campaign, "…mark the destination's return to social media activities with an announcement that 'merits' the return (i.e. "We had to come back because we needed to tell you about __)." The blank may be filled in with something compelling about sustainability, such as a Visitor Pledge.
---
Visit Lauderdale: "We Are…"
In April, Visit Lauderdale launched a new campaign to reaffirm the destination is "welcoming everyone with open minds and open hearts."
Part of the "We Are" campaign, the video features a diverse cast of people, including same-sex couples, a person with a prosthetic leg paddle-boarding, and people from various racial and cultural backgrounds.
"We are from 170 countries, speaking 147 languages. We are different. Yet similar. We are respectful of everyone. We are champions of diversity. We are advocates of change….We are gay. We are truth. We are hope. We are pride. We are Greater Fort Lauderdale. And we are welcoming everyone under the sun."
The campaign was launched to attract vacationers, professionals, and meeting planners when Florida is seen by many as hostile to diversity, specifically LGBTQ rights.
---
Allegheny National Forest Visitors Bureau: Backyard Tours for Residents
The travel and tourism industry is used to educational and familiarization trips for meeting planners, travel writers, and travel agents. How about for the residents?
Allegheny National Forest Visitors Bureau in Pennsylvania had a brilliant idea. They call it a Backyard Tour.
On May 6, residents and businesses owners can join visitors on a deluxe motorcoach tour to learn about the forest from a ranger, then visit regional highlights: Penn Brad Oil Museum, Marilyn Horne Museum & Exhibit Center, Zippo/Case Museum, the Eldred World War II Museum, Old Town Smethport, Kinzua Sky Walk, Kinzua Bridge Visitors Center in Mount Jewett and the new Wilds Sonshine Factory in Kane. There's a buffet lunch at Cottage House Restaurant & Winery in Smethport and wine tasting at Flickerwood Wine Cellars, too. [Hat tip for this story goes to Destination Marketer Today.]