Are you ready? Vegas is the place to be…and there are options!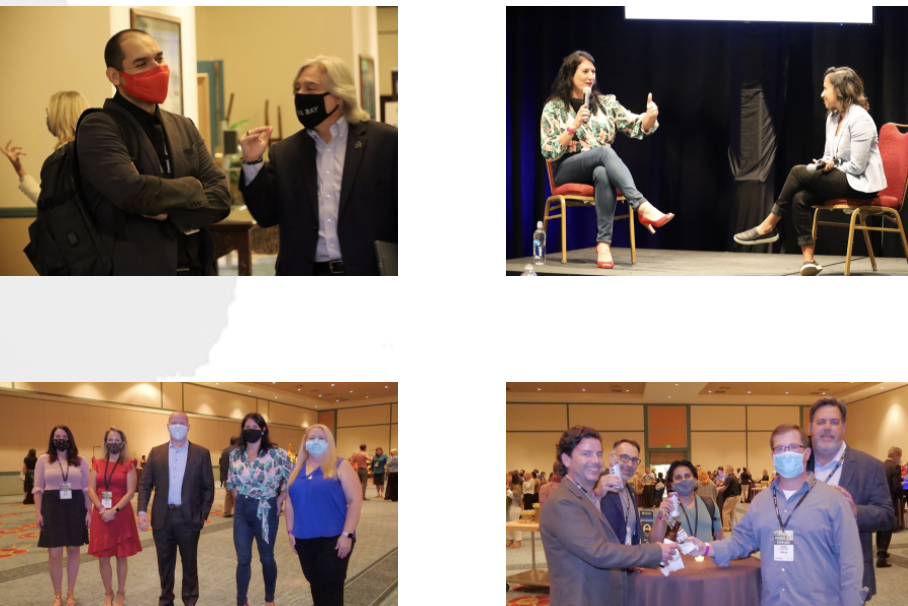 Visit eTourism Summit for all the details and registration info, as well as options for virtual or in-person attendance. Check out the Community Pass, best value for your company and partners with access to three days of the in-person event content. You can distribute a unique code to your community marketing partners to attend on your behalf. No limit to the number of partners, but we ask that you share only with your actual marketing partners.
Download a "Convince the Boss" letter template, back by popular demand, and useful even if you're the boss. P.S. Looks like the airlines are offering flexibility through March 31, levying no fees on changes and cancellations, so that's something for in-person early birds to keep in mind.
Submit an eTSY Awards entry for the fourth annual event recognizing excellence in digital tourism marketing. Presented by Expedia Group Media Solutions and Destination Marketing Podcast, the judges are calling for your best work in one or more of a dozen categories by the deadline of June 28.
Nominate an Emerging Tourism Star. Are you impressed by an up-and-coming colleague? Do you know someone who is new to the industry and deserves a shout-out for their enthusiasm and creativity? Perhaps there's a social media manager who kills it day-in and day-out. Or maybe it's a tourism partner who always has a fresh, new idea…or maybe it's Y-O-U. Presented by MMGY Global, this is a brand new initiative for 2021, because we all know that the industry's future leaders are out there. Can you help us find them?
And there's more. Connect THRIVE Summit and Connect Tour will also be happening in Vegas at the same time.
Related: Grab Your Lanyard: Four Great Events in One

Check out a few testimonials, too. Let us know if you have any questions and learn more about the 2021 co-location with IPW from U.S. Travel Association, the grandaddy of inbound international tourism since 1969.