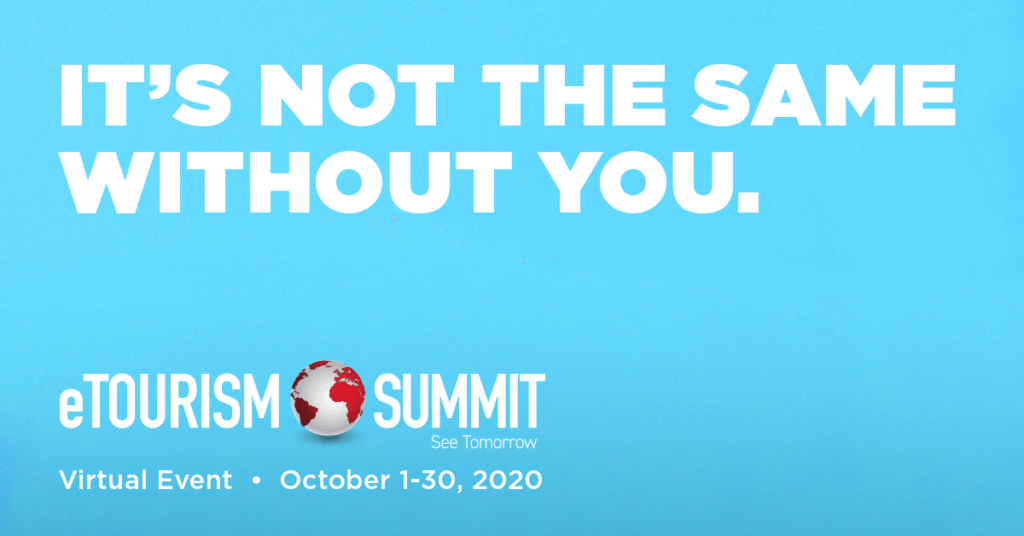 ATTN: RECENTLY FURLOUGHED OR LAID OFF TOURISM MARKETERS
Connect Travel is offering furloughed or laid off tourism marketers a complimentary registration to the virtual eTourism Summit which features 21 days of hour-long virtual keynotes, conversations, and panels throughout the month of October.
Know a friend or former coworker who is no longer in their previous role, but is eager to stay engaged? Please pass this opportunity on to them. Let them know that our event is not the same without everybody!
The application for complimentary registration: https://bit.ly/32TcTUs
Check out the virtual event agenda: http://bit.ly/eTSVirtual