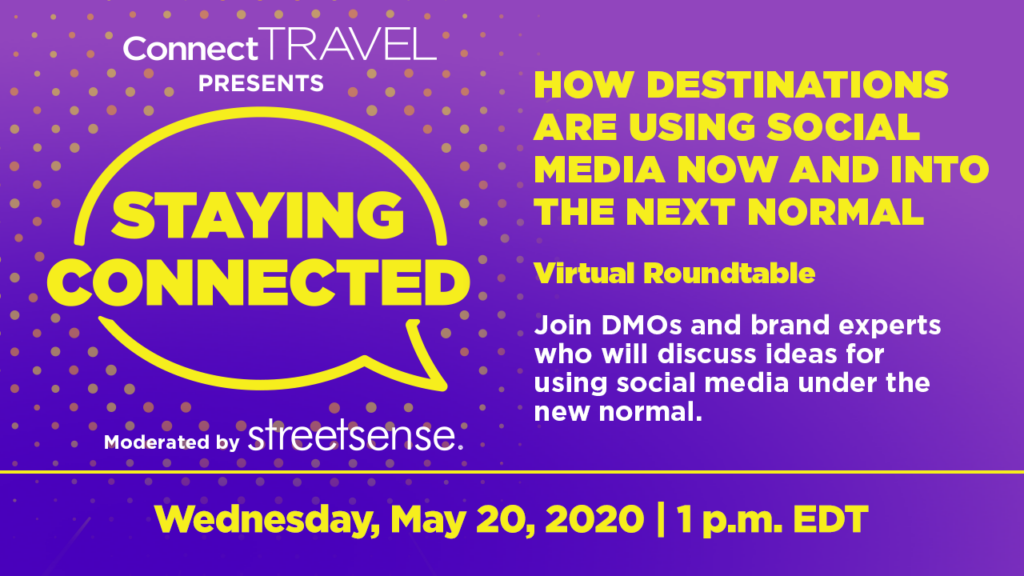 How Destinations are Using Social Media Now
and Into the Next Normal
Wednesday, May 20, 2020 | 1:00 p.m. EDT
Join the conversation.
DMOs and brand experts will discuss this week's topic.
Adam Stoker, President/CEO, Relic Agency
Anastasia Straley, Destination Social Media Manager
Katie Utken, Digital Marketing Manager, Hamilton County Tourism Inc.
Liz Mabe, Director of Digital Marketing, Discover Puerto Rico
Moderated by Josh Collins, Director Destination
Activations + Marketing, Streetsense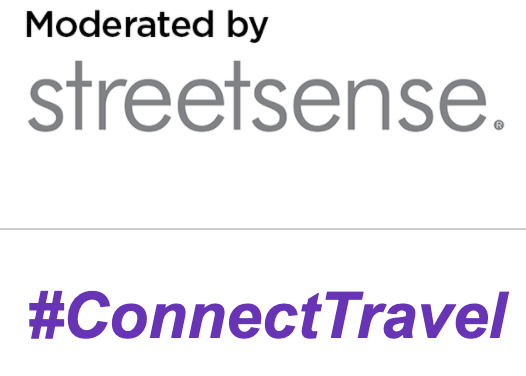 ICYMI, here are the key takeaways for the last week's webinar.
Scroll down for a webinar with Brand USA and Miles Partnership.
And all past webinars are on our YouTube channel.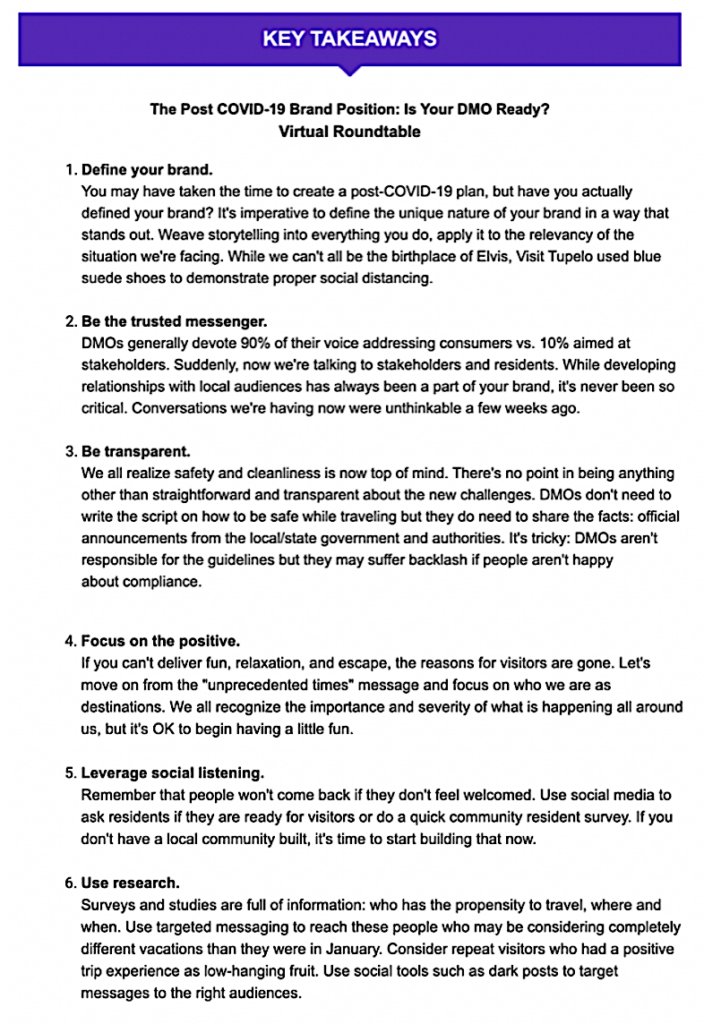 ---