Innovation is everything. The biggest Google event of the year for marketers, "Google Marketing Live," took place in San Francisco in May. That's when new Google products are presented.

Two days of 21 on-stage Google presentations are neatly wrapped up here for you to grab a seat to pick and choose, as though you'd been in the room yourself. Click here to register for on-demand viewing of Google Marketing Live, from ad words to YouTube.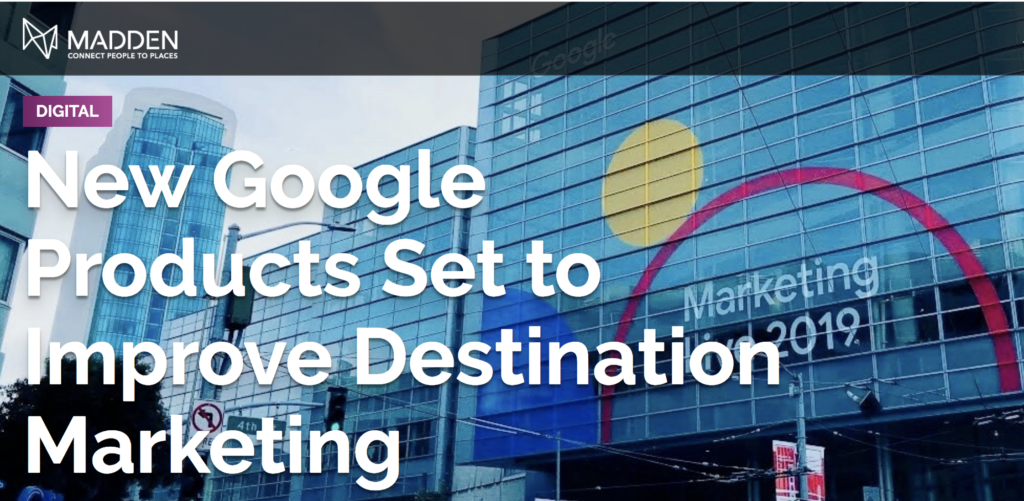 Alternatively, take a short cut and check out this terrific key takeaway summary from Madden Media, a travel- and tourism-led marketing agency and a Google Partner.
Read more in their post, "New Google Products Set to Improve Destination Marketing."