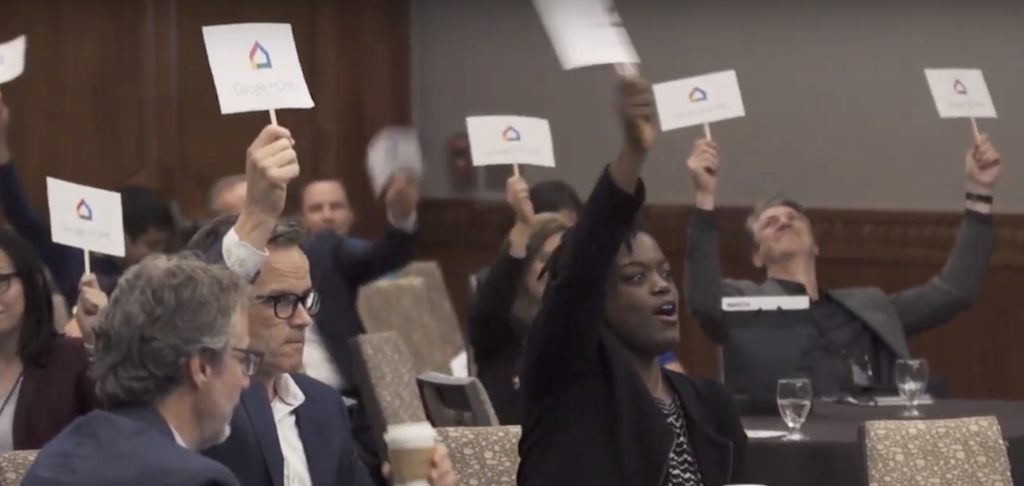 Watch 60 seconds of scenes from 2018 here.
Did you know?
eTourism Summit was founded in 2000 because there was—and still is—a need for a forum of ideas dedicated to the intersection between digital and tourism marketing.
eTourism Summit is held in San Francisco in October because it's got the best weather of the year…nearly downright summery in The City by the Bay.
It's a sell-out. We keep numbers limited so everyone has plenty of opportunity for intimate one-on-one networking and casual conversations with their DMO peers, media agencies, creative partners, data and analytics companies, digital platforms, startups, attractions…
Innovative case studies packed with data and ROI details are presented by DMOs. They're super popular and we all learn from what works and what didn't work.
Brian Fanzo, social media expert and (funny) inspirational motivator is a keynote speaker this year.
Our hashtag is #eTS19. You can follow on Twitter, Facebook, LinkedIn.
The 2nd Annual eTSY Awards for excellence in DMO digital marketing have been announced. Read more and find out how to apply in next week's issue of The Travel Vertical.
Pre-conference workshops provide an opportunity for small group, interactive, hands-on learning-by-doing sessions.
THRIVE Summit has its inaugural conference in San Francisco just prior to eTourism Summit (Oct. 3-5, 2019). Register by May 31 if you'd like to meet CNN's Anderson Cooper in person. (Think: #travel #destinationmarketing #LGBTQ #sports #entertainment)
The Travel Vertical keeps us connected all through the year. There's a place to share your news and views and guest posts here…and it's free to subscribe.
See you in sunny San Francisco on October 7-9. Register here.