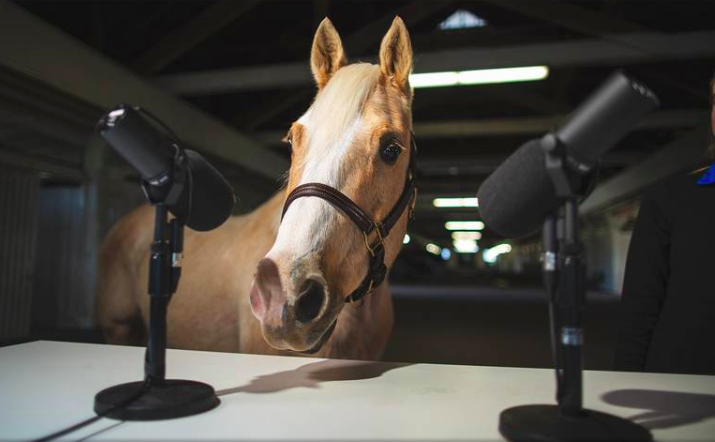 "We've dipped our hooves into the popular phenomenon known as ASMR and we've done it in a fun and unique way that only the 'horse capital of the world' could pull off," writes VisitLEX.
Autonomous sensory meridian response (ASMR) is an experience—for some people—characterized by a static-like or tingling sensation on the skin that typically begins on the scalp and moves down the back of the neck and upper spine. 
Listen to Hank enjoy his carrot, apple, and peppermints for two whole minutes. "Experience the sights and sounds of Lexington, Kentucky, the horse capital of the world," whispers a voice at the end.
Will this video give you the tingles? Check it out here.
Behind-the-scenes photos: https://www.dropbox.com/sh/k4wnkej4q7d7ot9/AAAs8jTSIbRnCTClbE1w7yJma?dl=0
Related posts: "A Horse Walks Into a Bar…" and "Horses Are the Photographers…"