It's no surprise that we're big fans of VisitLEX and the imaginative creative Gathan Borden produces with his agency partner team at Cornett.
They've done it again.
With Kentucky thoroughbreds and bourbon as pillars of the destination, the latest inspiration is a combination of the two, plus humor.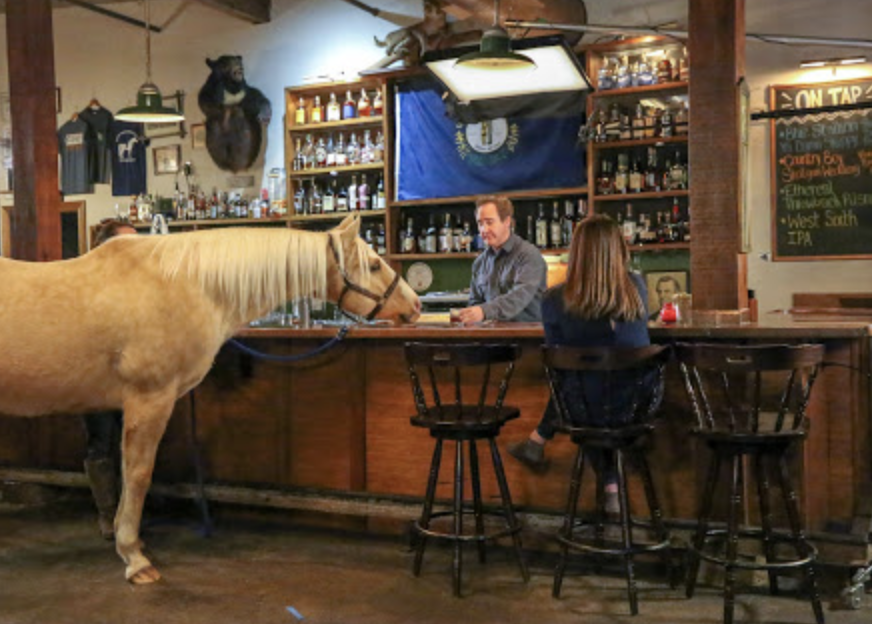 Be sure to read on for behind-the-scenes outtakes of Hank (a.k.a. Frank) the horse and budget/production comments from Gathan.
First, watch the latest video shorts here.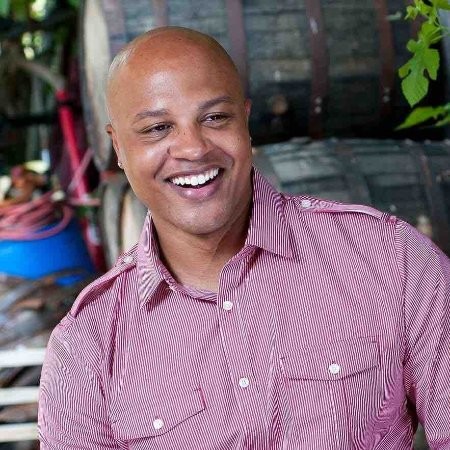 Q: How did this creative idea of horse jokes come about?
A: Lexington is the Horse Capital of the World and we're in the heart of bourbon country (we consider ourselves 'The Best Place in America to Grab a Drink'). So when our creative agency, Cornett, sent over a viral video of a horse busting into a bar in France (no, really check it out here), we got inspired and started brainstorming on how we could recreate something similar that would increase brand engagement and buzz leading up to our Spring campaign. We thought it was only natural to show what happens when a horse walks into a bourbon bar in Lexington, Kentucky, bringing this classic joke to life as only Lexington can.
Q: The "jokes" are brought to life in super snackable videos of 13-22 seconds. What is the distribution and how is engagement?
A: The series is being distributed over the course of a week through our social media channels, @visitlex, on Instagram, Twitter and Facebook. To date, the videos have garnered more than 18,000 views and 3,660 engagements. We've seen a lot of bourbon glass emojis in the comments!


Q: Were these brief clips shot in one location a fairly affordable approach? What was the approximate budget for this production?


A: We had about $10,000 to pull this off, so the entire series was shot at Elkhorn Tavern, a local Lexington bar. The star of the series is Hank (also known as "Frank") a horse from the Kentucky Horse Park. Both Elkhorn Tavern and the Kentucky Horse Park were happy to help free of charge. As the city's CVB, we promote the best of Lexington, so when it comes to a project like this, locals and local businesses are always willing to contribute.
Q: Any production tips to share? Any surprises?
A: Well when you work with animals, you never know what's going to happen. That was the biggest question mark, so we knew the rest of the production needed to be tight and well-planned—we mapped out every shot beforehand so that we could maximize our time with the horse without wearing him out. We were prepared to handle the possibility of Hank, uh…relieving himself in the bar, but fortunately, he hit all his marks perfectly and no messes were made.
—> Click for a behind-the-scenes photo gallery: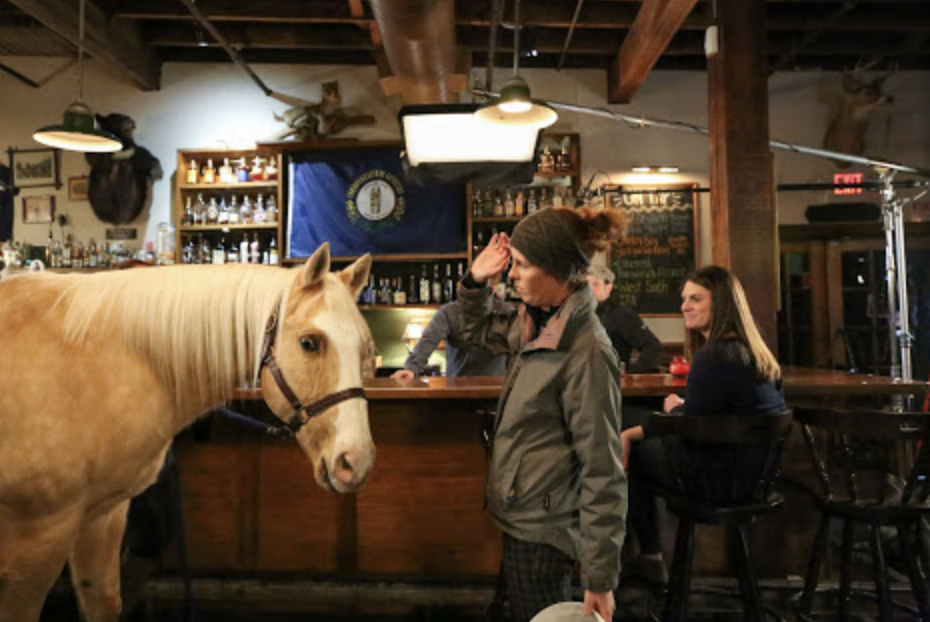 Want to see more? Here are two links for more video content filmed by horses wearing GoPros and insights for DMOs from Gathan.