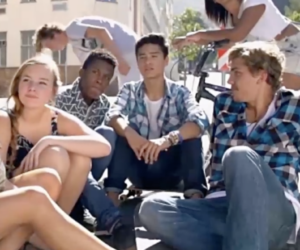 Here they come.
Published by Bloomberg, "Gen Z is Set to Outnumber Millennials Within a Year" is trending mightily in today's top reads.
Fact: In 2019, the younger generation will make up 32 percent of the global population of 77 billion, according to the UN.
Fact: Millennials will account for 31.5 percent of the global population.
Fact: Millennials remain in the majority in U.S., China, Japan, Germany.
Fact: The nation's most racially and ethnically diverse generation, Gen Zers are born after 2001.
Fact: They use cash for only 6 percent of purchases, preferring online payment options.
Educated Guess: The rise of Gen Z is good for the delivery services, gadget makers, and the gig economy but a challenge for luxury brands, educators, and event planners. Shaped by the recession, they're risk averse.
Debatable: Gen Zers are "less self-centered," according to Ernst & Young and Gen Zers anticipate being "happier and more optimistic," than Millennials according to Deloitte.