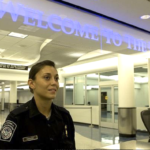 Whoops…Up, down, or nobody knows?
There's a reporting glitch involving the number of international visitors to the USA. This month, the U.S. National Travel & Tourism Office suspended the release of further data on international arrivals to the United States. The last reports issued were from September 2017.
What happened? Read the news release from the International Trade Administration and more background about the mistake here.