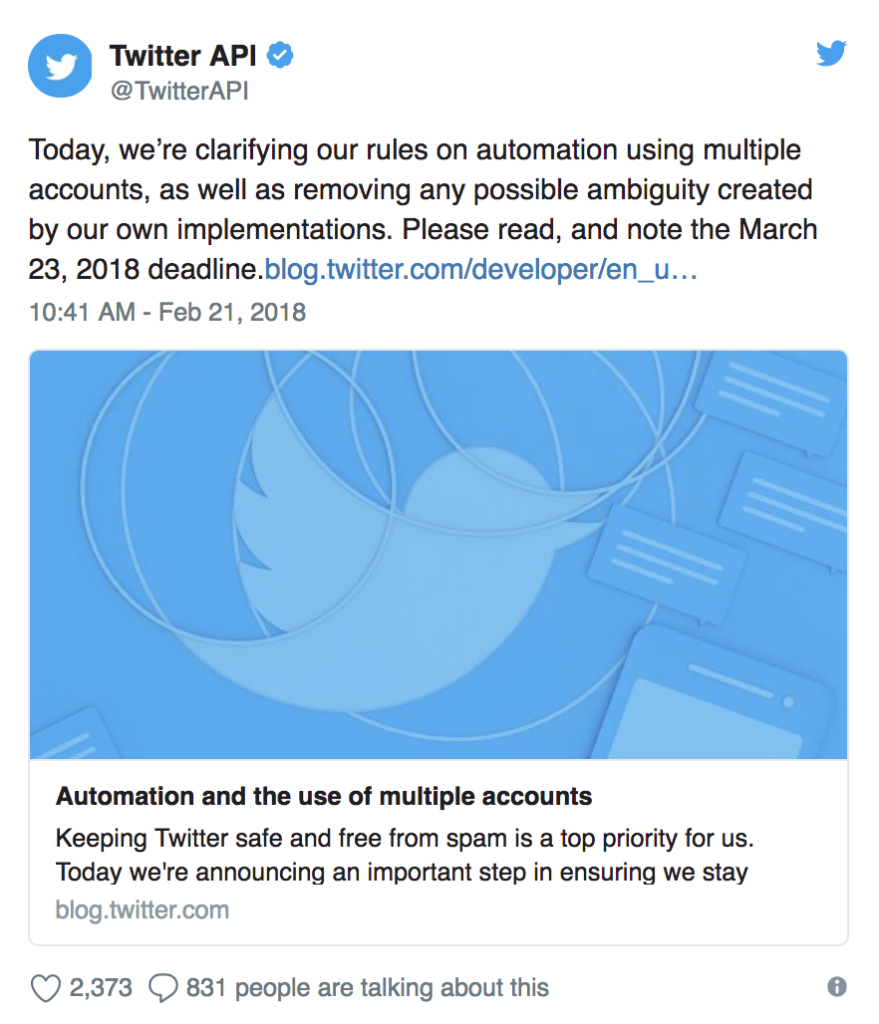 Twitter announced some big changes in its Terms of Service. They come into effect on March 23, 2018 and will affect social media marketing procedures and strategy for many businesses.
In the past, recycling your tweets by posting them more than once was fine. Posting the same tweet that you posted a day, a week, or a month ago was also fine. In fact, some brands have made it a staple of their content strategies.
What's changed? -> No longer allowed. No doubling up. No multiple accounts can broadcast the same tweet, either.
According to the new Twitter rules, you aren't supposed to re-share the exact same tweet. Read more here.