The Visit Florida battle over tourism funding is heating up again. Gov. Scott has asked for $100 million to fund the office; the House has a budget that calls for $76 million; and the Senate's budget for Fiscal Year 2019 sets funding at $50 million.
Following last year's six-month battle with Gov. Rick Scott, and the departure of nearly every top official of the tourism promotional agency, they're at it again.
Related: Visit Florida Funding in Peril…Again (Inbound Report, 1/30/2018)
According to Inbound Report, "Shortly after the announcement of the State Senate's budget mark, Gov. Scott issued a statement in which he said, 'I completely oppose the Florida Senate's proposal to cut Visit Florida's budget by a third…after the devastating hurricane season we faced last year, we shouldn't be playing games with our state's tourism industry.'"
Read more here.
°                                    °                                      °                                        °                                   °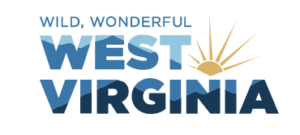 Gov. Jim Justice of West Virginia told the state commission that he's "plumb sick and tired" of seeing tourism ads for New York and Michigan. "I've said it a thousand times: Who in the world wants to go to Detroit?" Justice said of the highly successful "Pure Michigan" ad campaign.
Armed with graphs, statistics, facts and figures, Tourism Commissioner Chelsea Ruby presented lawmakers with a proposal to increase from $7.42 million to $20 million, citing an ROI of $8 for every $1 invested. Ruby indicated that the state is planning to unveil a new advertising slogan.
Related: "West Virginia Division of Tourism and National Geographic Travel Partner on Facebook Live" (The Travel Vertical, 7/11/2017)
"It's so simple. What state could there possibly be that has four seasons like we have? I mean, it's perfect. It's not too cold, it's not too hot. It's beautiful beyond belief," Gov. Justice said, according to Charleston Gazette-Mail. Read more here.