Presenting ideas from the eTourism Community and beyond. Let us know if you've got anything wonderfully creative to share.
 *   *   *
FRANKLIN, Tenn. — The Visit Franklin mobile app has launched an e-commerce site, responding to consumer demand and making it easier for visitors to have a little bit of Franklin, "Rooted in Americana" wherever they live. The Visitors Center offers a wide range of apparel and keepsakes, cookbooks, scented candles, posters, magnets and apparel branded #FranklinTN. A growing array of products and art is produced by local businesses and artists. Check it out here. Branding merchandise can't hurt the four-year strategic plan to bump tourism from 1.31 million annually to 2 million by 2020.

WEST PALM BEACH, Fla. — Discover The Palm Beaches has launched Friends Trust Friends, a new marketing campaign to leverage user generated content, word-of-mouth marketing and the power of social media. Selfie Trail in the Palm Beaches highlights places to capture the most buzzworthy visuals to tag #ThePalmBeaches. An MMGY Global Portrait of American Travelers® study commissioned by the DMO revealed that travelers interested in the destination spend close to 2 hours/day on social media, with one-third selecting a vacation based on what they have seen on social media. Some 62% interested in visiting The Palm Beaches feel the destination they visit says a lot about who they are.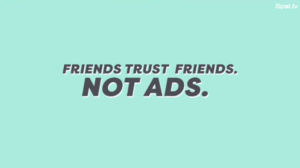 SAN FRANCISCO, Calif. — Last summer, San Francisco Travel worked with Sojern to target travelers researching a visit to the city and streamline the creative process to serve up programmatic native ads. The DMO provided DoubleClick and Sojern with headlines, logo, image and call to action; DoubleClick's software displayed to travelers Sojern identified. The DMO tested eight different combinations of these elements before narrowing it down to the four ads that performed best. SF Travel attributed an increase of 1,662 percent in hotel bookings hotel bookings involving three days or more over a previous direct response campaign using "old" methods. (The attribution model was view-and-click.)  Additionally, Sojern attributed 1,539 flight confirmations and 237 hotel room nights booked by travelers impressed with Sojern served ads. Importantly, there was a 92% drop in cost-per-acquisition. Read more here.

HELSINKI, Finland — Frozen, frigid, wintry Finland. There's no getting around the facts, so a conference organizer just went for it. Maybe more than 660,000 views on Reddit made Visit Finland feel a bit better. More about Helsinki's bold destination posters here.
"With only few hours of sunlight during November, and lots of muddy slush on the ground, Helsinki in November is weather-wise probably the worst possible place you can imagine. It's dark, wet and cold. It is quite difficult to promote our otherwise lovely capital. You might have seen photos of beautiful snowbanks – well, you don't usually find them in Helsinki (they're in Lapland). We at Slush have always been about originality and honesty, so we try to take the best out of the sh**y weather."