Help boost your holiday ad campaign by using these five AdWords features, suggests Amo Sokhi, account director at Polaris, a London-based SEO search and digital marketing agency specializing in travel.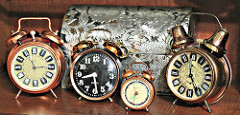 Peak time ad scheduling for maximum reach on mobile is one of the PPC strategies that needs extra attention during this busy time of year, he suggests.
To read the article published in Tnooz, click here.