By Monir Parikh, CEO, Bandwango
We traditionally think of the things-to-do section of our websites as a great resource for visitors, a benefit to our members, and a highlight for all of the exciting activities within your destination. That's what the function and perception of this section has traditionally been in the industry for a long time.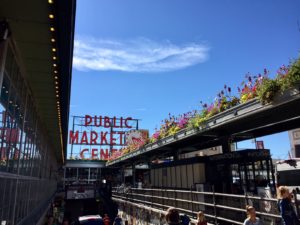 And sure, it can be all of those things, just not inherently. Not anymore.
In today's travel environment, the mobile visitor is expecting more than simply the option to browse listings. After all, they can go to one of many review sites to get much more than a listing: social proof, which is a much more valuable asset these days to help them make their decision on what to do.
So, the question becomes: why does a visitor come to your website instead of TripAdvisor, Yelp or any other site? It's because you have local authority.
What is local authority?
Imagine your destination as a giant museum and you, its curator. Sure visitors may wander in and stumble upon scenes of brilliance here and there, but a curator provides meaningful starting points, tips to hidden wonders, and sequential guide routes uniquely tailored to each visitor in a way that maximizes their time with the exhibits.
It's the same thing whether you're a city, or a county, or a region. With your local authority, you are the only one that can do that.
But how?
One way is through the hidden potential in your website's Things To Do tab. You know it well. It's on every travel destination and visitor's guide website. Right there in the top navigation.

But many travelers find it frustrating to look at an unfamiliar list of "things to do" and not really know what it is they want to do, or where to start. Many are looking for the handful of things they should do, based on other travelers who have gone there before. Or they may want to know what they should do to go away from the beaten path of travelers past. And, of course, they might not realize from that list what the best thing to do is within the timeframe of their visit. In other words, they want curated recommendations.
Small adjustments
Some of the best Destination Marketing Organizations right now are taking this approach and using it to their great advantage. We gleaned the following ideas from a few shining examples (who shall remain nameless for now) and compiled a list of 7 things you can do today to unlock the potential of your things-to-do section.
Offer partnership deals with attractions and local recreation outfitters or golf trails
Partnerships that collaborate to produce a truly valuable experience for the traveler are the best kind of partnerships. This builds an opportunity for deals and discounts to offer, which spice up the "things to do" section and will surely grab a few browsers looking for ways to save some money on their visit.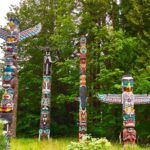 Draw out really incredible content to tell the story of your place
While a static list of things to do might be confusing to the newcomer, it certainly isn't to you. Reviewing a rich list of places, attractions, restaurants and towns to your local authority eye is a good way to mine for ideas to write about on your destination's blog or elsewhere on the site. Here's the kicker, taking those posts (i.e. best places in Denver for girls' night out, best romantic getaways in the Smokies, fun family ideas for the weekend, Ann Arbor for the art lover, etc.) and actually publishing them in your Things to Do list. It's already a top marquee button on your website, you may as well scoop that traffic up and offer them something a little more helpful to navigate.
Curate visitor passes based on various things to do
As you build your partnerships with attractions and hotspots in your area, you may consider setting up recreational passes for them to purchase directly from your site, with a link in the Things to Do. You could offer golf lovers a great golf trail pass, with the ease of mobile purchase and redemption. You could develop a beer pass, a wine tasting pass, a museum pass, a family pass, a honeymoon pass, literally the options are endless, and a great way to curate your area to the many types of visitors you receive.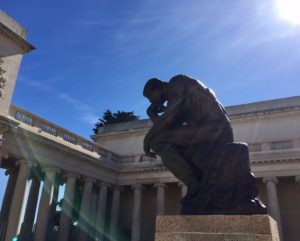 Organize it by themed activities – lenses through with to experience the location
The easiest way to think about this is to edit your Things to Do list to speak specifically to the latest convention in town, and what those attendees might be interested in. You could categorize your things to do section by pairing an outing, an arts venue, a restaurant and a cozy part of town to stay in and call it a Valentine's guide to South Dakota, or the Cowboy Roundup Weekend for Southern Idaho. Putting categories and themes in your things to do list will speak to the kinds of visitors familiar with those ideas, but unfamiliar with your destination.
Include a well-curated top 10 list of reasons to visit
This is a great place to start in turning a bland Things to Do list into irresistible content that potential visitors will want to read. And it doesn't have to stop at "reasons to visit." It can include "8 things to do first when you come to Palm Springs!" or "Crescent City's 5 places to get coffee after 7." Having these lists is going to be an enjoyable way to educate the curious traveler regarding what he or she might expect, or what might interest them when they ride into town.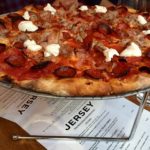 Highlight the food-tastic nature of your destination
Food tourism is a hot topic in destination marketing right now. Visitors are constantly seeking local fare, off-the-beaten path dining experiences, and food that they can't find at home. Every destination, small and large, has local cuisine to offer guests. And many visitors seek out these authentic experiences. It doesn't have to be restaurants either – food trucks, wineries, breweries, distilleries, coffee shops, farmers markets and food/beverage events all fall under the category of food tourism.
The Things to Do list is the most intriguing section of any destination's website. If using its potential to attract visitors is underutilized, you may want to consider tapping into its power to unlock the wonder of your destination.