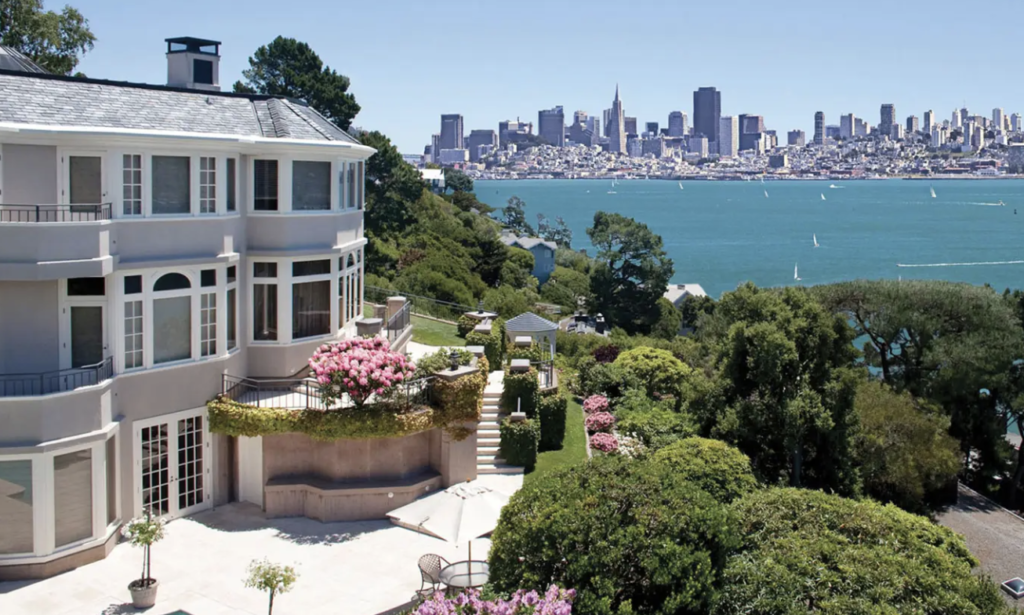 California is home to 91 of the top 125 priciest zip codes in the U.S., according to a new survey by Property Shark.
With an average home price at $7,050,000, the most expensive zip code for the third consecutive year is 94027: Atherton, Calif. in Silicon Valley.
The costliest 100 zip codes are located in 11 states.
San Francisco has 13 of the nation's priciest zip codes.
The San Francisco Bay Area is the most exclusive metro with 55 of the country's top zip codes.
Los Angeles is the nation's priciest county.
New York is in second place with 18 zips in the top 125.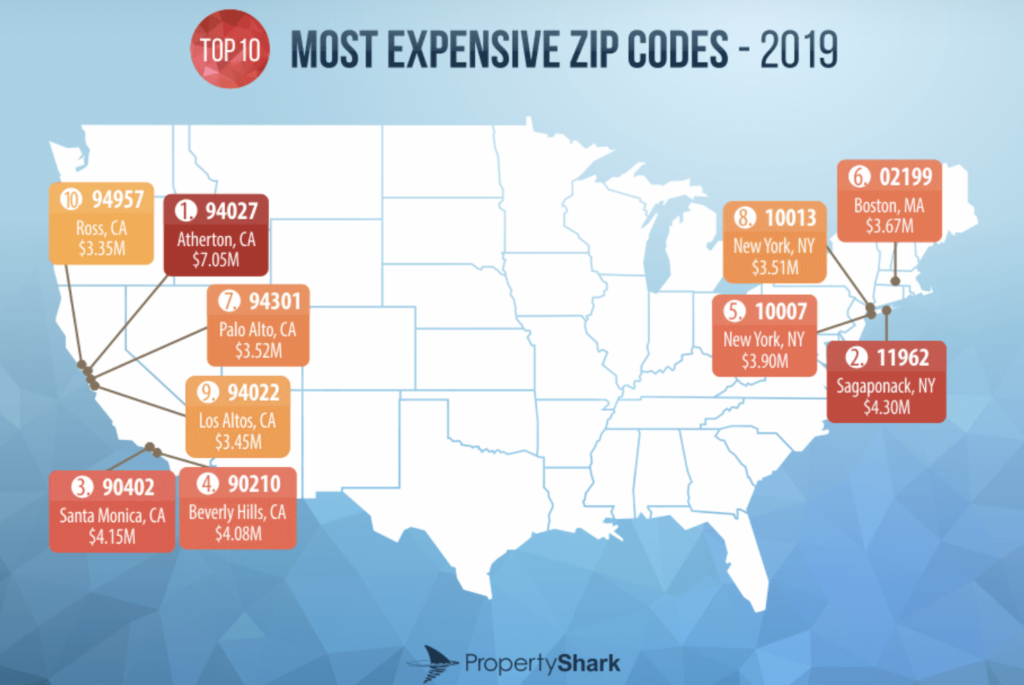 Related: Two New Landmark Laws in California Have National Implications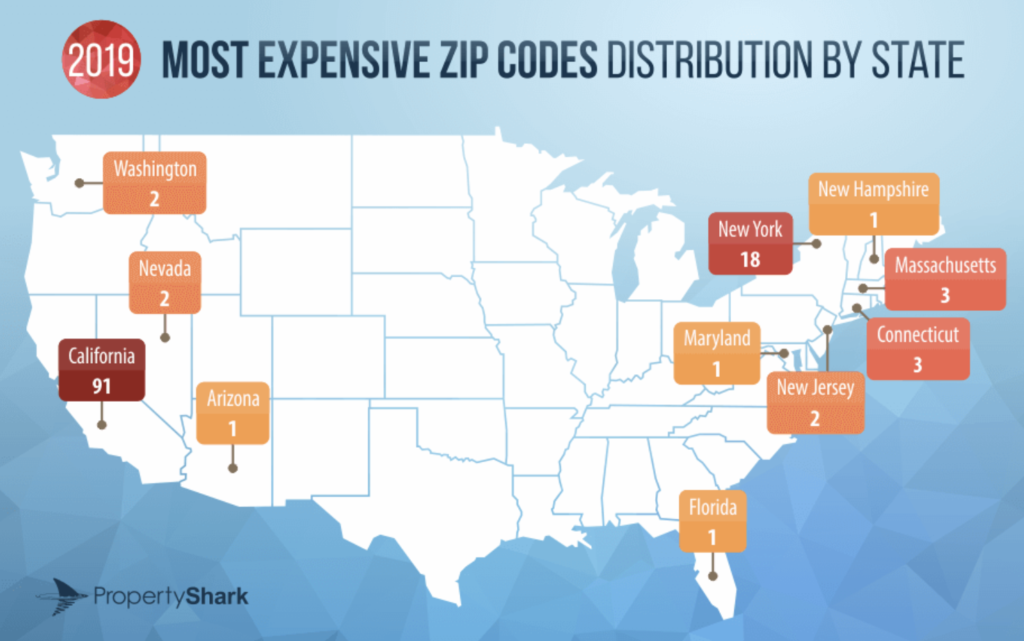 For the full list of 2019's top 100 most expensive zip codes in the U.S., explore the table in this article.