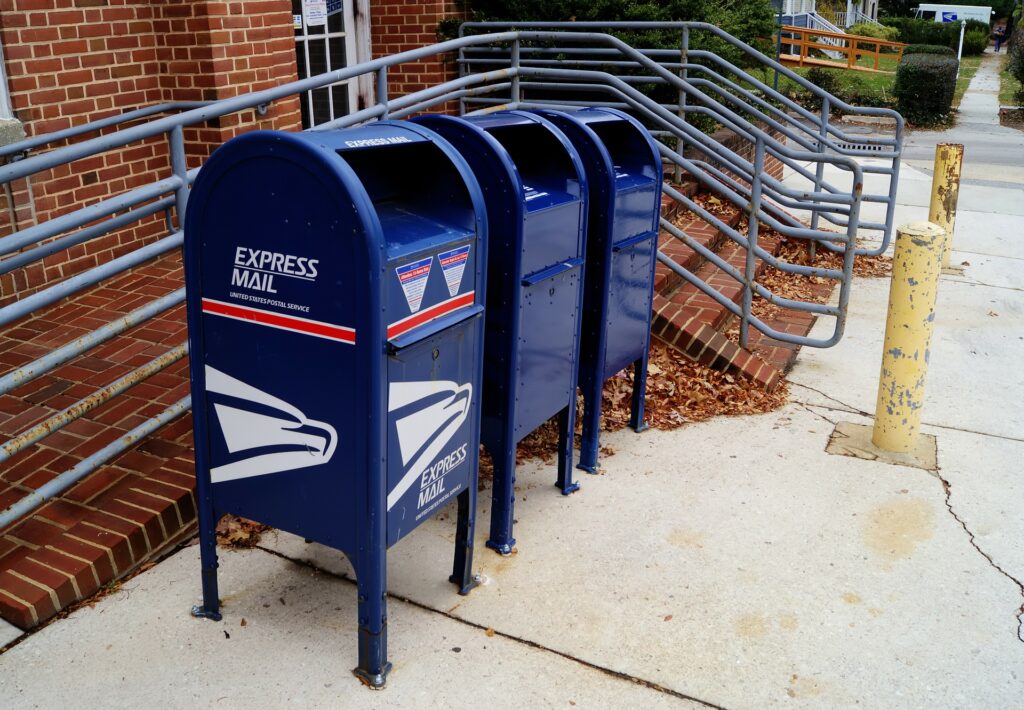 Is snail mail the new email?
Granted, the penny postcard hasn't been a penny for nearly a century (40¢ now!) but it's still like getting a smile dropped through your mailbox.
Some destination marketing organizations are revitalizing the 20th century communications strategy.
Wayback Machine: A historical look at USPS rates since 1873 are found here.
Wish You Were Here…
Visit Clarksville has created six different "Meet Me in Clarksville" picture postcards for locals to send to friends and relatives to invite them in person. "Our marketing team felt this is a good time to unveil a fun, engaging, and simple initiative that could help bring people back together while enjoying a great time here in Clarksville," said Visit Clarksville Chairman Matt Cunningham.
It's not a unique idea (we wrote about Travel Paso on California's Central Coast when they used vintage postcard scenes for a VFR outreach in Paso Robles last winter), but it is a solid and affordable one. How it works: Locals pick one of the postcard designs, fill out an online form, add a message, and the DMO takes it from there, including postage.
Naturally, there's an opt-in for the Visit Clarksville e-newsletter. Sometimes the postcards carry a QR code connecting to a landing page to inspire the dream stage. In Ohio, Visit Dublin used the strategy in 2020. And in Grand Rapids, Michigan, the postcards are also distributed at the airport and in hotels to extend the reach.
Speaking of Old School…
We love the personal storytelling on the website at Visit Clarksville "About Us/Staff Directory," a nice fit for the brand's tone of voice. This throwback snippet about Executive Director Theresa Harrington is a fave.

"Theresa has navigated the ship of Visit Clarksville since 1995. She's one of those people that everybody affiliated with Tennessee Tourism knows; she's outlasted most of them! Theresa came to the Clarksville Tourism office as a staff of one from a parks and recreation background. The organization was in its infancy and one of her favorite stories is what happened after she started advertising. 'We had some grant money for advertising back when people filled out those insert cards requesting more information. We got back something like 10,000 cards and had nothing to send!'"
---
Speaking of old school / new school, this is why we love Twitter.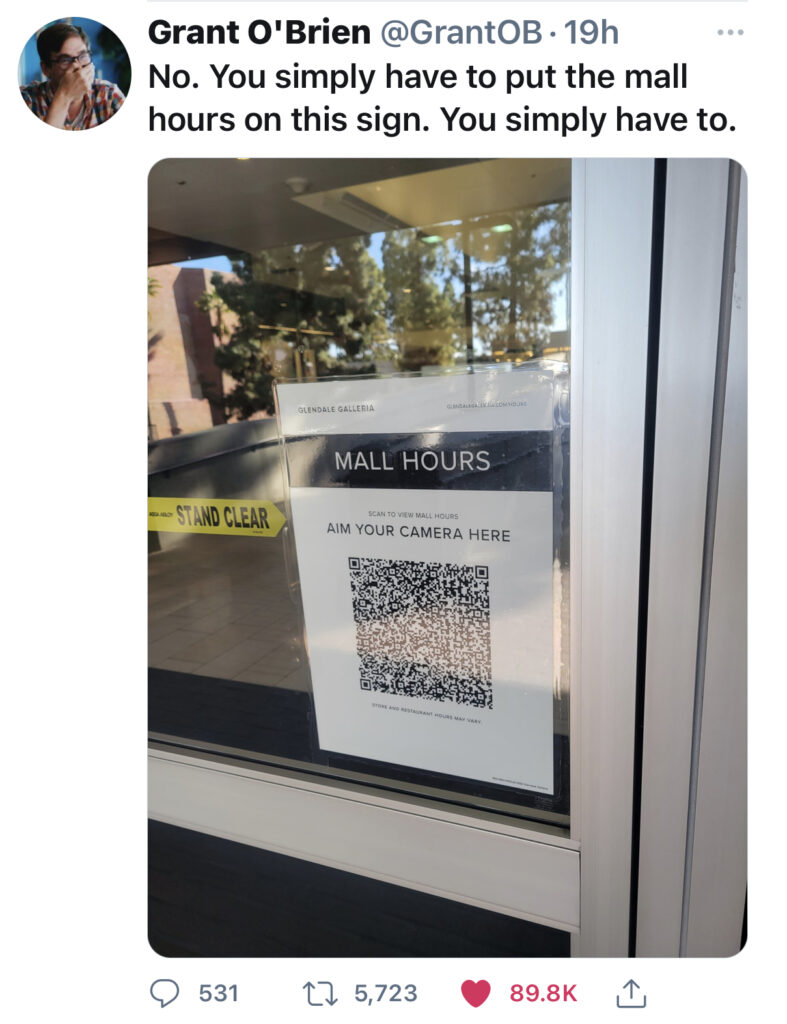 ---
Speaking of Stamps…
Palace of Fine Arts, San Francisco
This historic landmark in the city's Marina District has long been a source of pride for residents and an attraction for visitors. This Priority Mail Express stamp celebrates with a digital impression showing the rotunda and part of the colonnades of the Palace of Fine Arts, with a small lagoon in the foreground. Art director Greg Breeding designed the stamp with original art by Dan Cosgrove. This stamp was released in San Francisco on Feb. 14, 2022.
Monument Valley, Utah
Reminiscent of a vintage American West travel poster, the digital illustration for Priority Mail stamp art emphasizes the vast stone formations of Monument Valley while highlighting the vivid colors of the sky at sunrise, the landscape and the distinctive plant life. Art director Greg Breeding designed the stamp with original art by Dan Cosgrove. This stamp was released in Monument Valley, UT, on Feb. 14, 2022.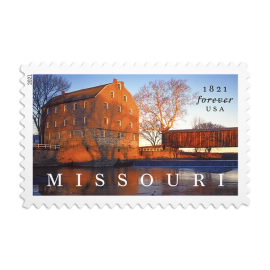 Missouri Statehood
Issued August 10, 2021, Missouri's bicentennial was commemorated with a new stamp illustrating Bollinger Mill State Historic Site, a Civil War-era landmark beside Burfordville Covered Bridge, Missouri's oldest of four that remain. Noted landscape photographer Charles Gurche began his career in Missouri, art director was Greg Breeding. USPS Forever® stamps are issued in books of 20 for $11.60, this stamp is always equal in value to the prevailing First-Class Mail@ one-ounce rate.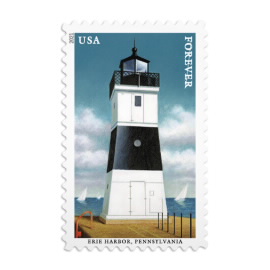 Mid-Atlantic Lighthouses
Five historic Mid-Atlantic lighthouses are in the spotlight for the final issue in a series of seven showing these landmarks. Featured in this set with a 40 million print run: Chesapeake Bay, MD; Montauk Point, NY; Navesink, NJ; Delaware Bay, DE; and Presque Isle Bay, ME. Artwork by the late Howard Koslow, art director Greg Breeding, released in August 2021 as another USPS Forever® stamp design.
Who's in Your Wallet?
Apparently, the Harriet Tubman $20 bill is on track to debut to the public in 2030. (Ed. note: Will we still use paper money in 2030?) These U.S. currency notes are set to change in design by 2034, but each has a different projected release year — $10 (2026); $5 (2028); $20 (2030); $50 (2032); and $100 (2034).
U.S. Treasury Secretary Janet Yellen sent a memo to the entire department reaffirming a commitment to currency that is more inclusive in representation. "We know that putting Dr. Angelou on the quarter is just the beginning of the work ahead to make our currency and coinage reflect the totality of the diversity of this country, including placing Harriet Tubman on the $20 bill," Yellen said, as reported in theGrio.
---
Related: The Travel Vertical Podcast: In New York's Finger Lakes, Tour Cayuga County Executive Director Karen Kuhl discusses the destination's special attributes as the one-time home of Harriet Tubman. Link here.