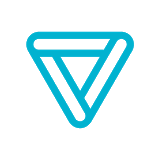 Watch out for Vero, this week's top of the charts (free) download in Apple's App Store and Google's Play Store. You don't just share photos and videos, but also images, links, music, TV shows, books, and places.
Instagram users are encouraging their friends to make the switch, reports Business Insider. Meanwhile, USA Today called Vero a "small but growing Facebook challenger."
Importantly for large numbers of users whom are unhappy with changes in other platforms' algorithms for sequence, Vero's feed shows up in chronological order.
The first one million users get a free subscription. Going forward, Vero says it plans to operate a subscription-based revenue (no advertising!) model. Read more from CNBC here or from Business Insider here.